【Ready For Ship】DokiDoki Game Genshin Impact Cosplay Ning Guang Wig Long White NingGuang
Q: What is ready for ship/in stock/presale?

Ready For Ship:

The ready for ship items can be shipped out in 1-2 business days after you place the order! If you need something urgently, we recommend you choose the【Ready For Ship】items!

In Stock:

The order processing time of the【In Stock】items is about 7-10 days normally. Except the shoes.

The order processing time of the【In Stock】shoes is about 10-15 days normally.

Presale:

Presale means the item is under production right now. 

The processing times for presale items are estimated based on the factory's past production experience, we can't promise it will delay or come out sooner.

And the processing time varies for each presale product, please refer to the product details page!

When one batch comes out, preorders will be shipped out according to the sequence of ordering time! (oldest order placed will be sent first) 

Additions:

1.You can order the presale/instock/ready for ship items together.

2.The order processing time won't change no matter what shipping options you choose.

3.In most cases, we will ship your order within promised estimated time, just in case, the product status changes from in stock to presale, we will notify you or you can email us for latest progress.

Contact email: dokidokicosplay2019@gmail.com
Q: What is the estimated time of arrival?

The arrive time=Order Processing time (as shown above)+Transportation time

Transportation time:

Transportation time depends on the shipping options you choose: 

*Express Shipping:  7-10 days

*Commercial Shipping: 10-25 days

*E-Packet/China Post: 25-75 days 

You will see 2-3 shipping options when checkout!

If there is no shipping option, it is probably because you have too many items in your cart or the items are too heavy, we suggest you divide it into two orders, don't worry, the shipping fee is the same as if you order them together! 

Parcel tracking:

After the order is shipped, you will receive a shipping confirmation email with the tracking number and tracking link.

If you find that the status of your order has changed to "fulfilled" and you still have not received the email, please feel free to contact us!

Contact email: dokidokicosplay2019@gmail.com
The wig is ready for ship,order processing time is about 1-2 days.
The cosplay link 

https://dokidokicos.com/collections/genshin-impact/products/1-deposit-5-coupon-dokidoki-sr-game-genshin-impact-cosplay-ning-guang-costume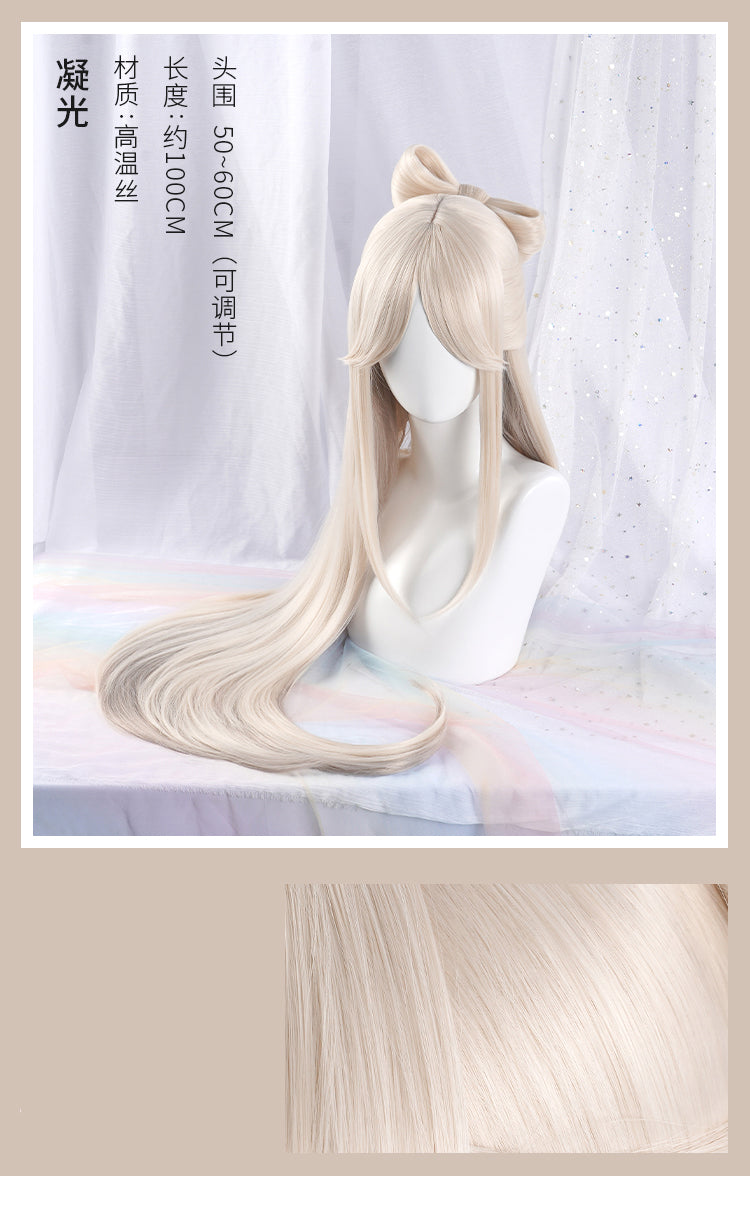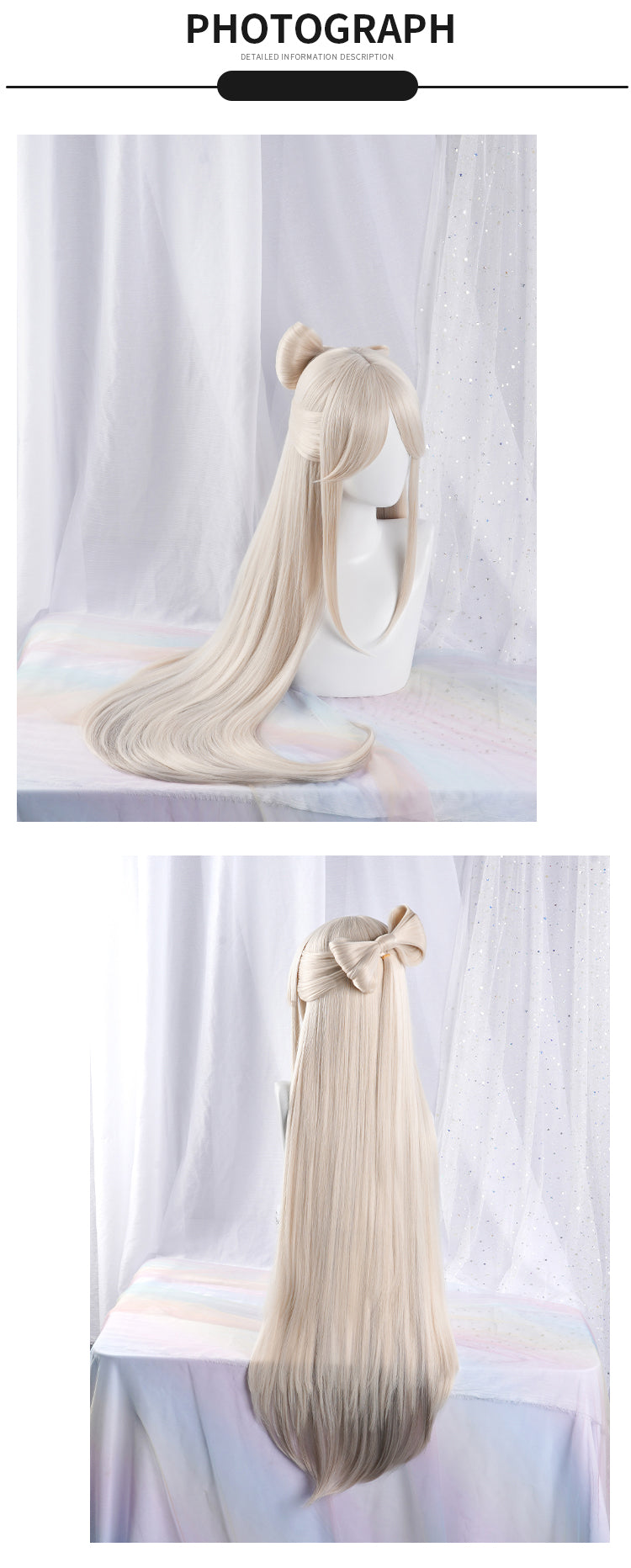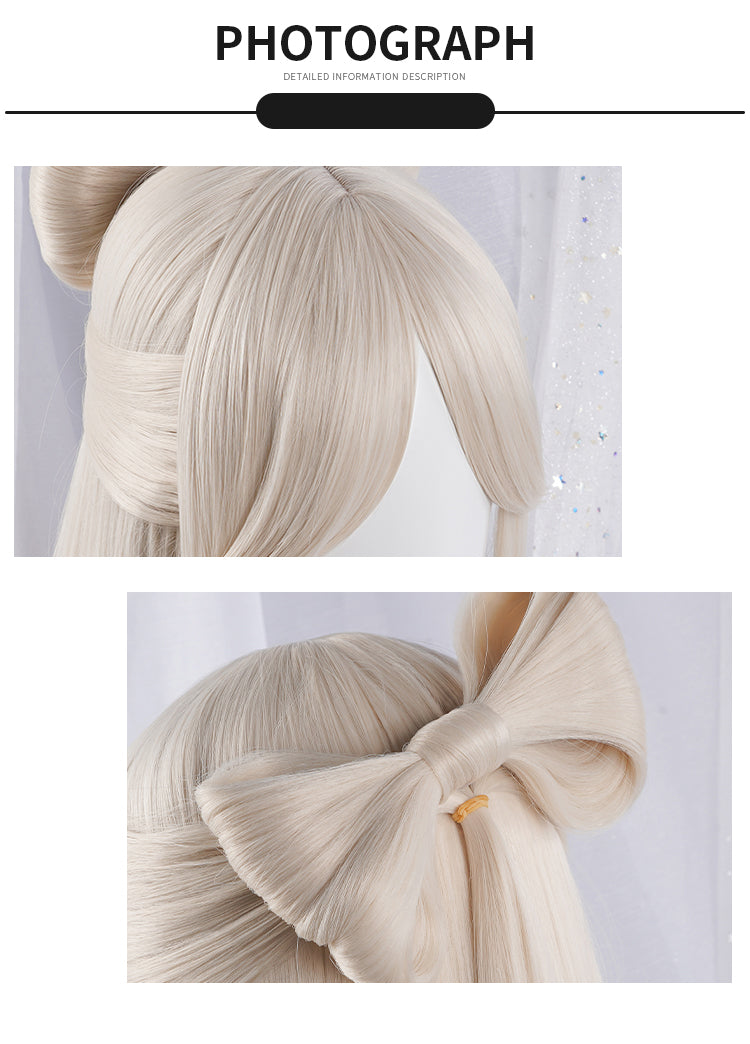 Very Soft, Very Nice
It did still need major styling out of the bag, but it was a great base to work with. The fibers were nice and soft and moldable with a steamer. Did not use an iron heat, seemed like it would melt.
【Ready For Ship】DokiDoki Game Genshin Impact Cosplay Ning Guang Wig Long White NingGuang
Hermosa peluca
De muy buena calidad me alegro mucho conocer esa pagina para compra de cosplays :3
Softest Wig I've Ever Felt
I'm not lying when I say this is THE softest wig I've ever touched before. It arrived completely untangled and ready to wear aside from needing to spray the bangs back which was super easy. The gradient is beautiful! I ordered this wig along with DokiDoki's Ningguang SR cosplay, and they're both perfect. Like any long wig, though, it does tangle fairly easily, so it's smart to keep a comb on you if you're out cosplaying or doing a photoshoot. This was my second wig from DokiDoki, and I have a third on the way already! IG: @puppimush
Ningguang Wig
Lovely wig! The gradient is beautiful, and the wig is thick, you won't see you natural hair through it even though it's light in color. You can use it right out of the box, no trimming required.