DokiDoki-SR Game Genshin Impact Cosplay Venti Costume
second batch will come out before the end of Feb
Third batch will come out in April or May
(We will update here if there are any change)
We will remove battery ,we can't ship any pacakge contain battery.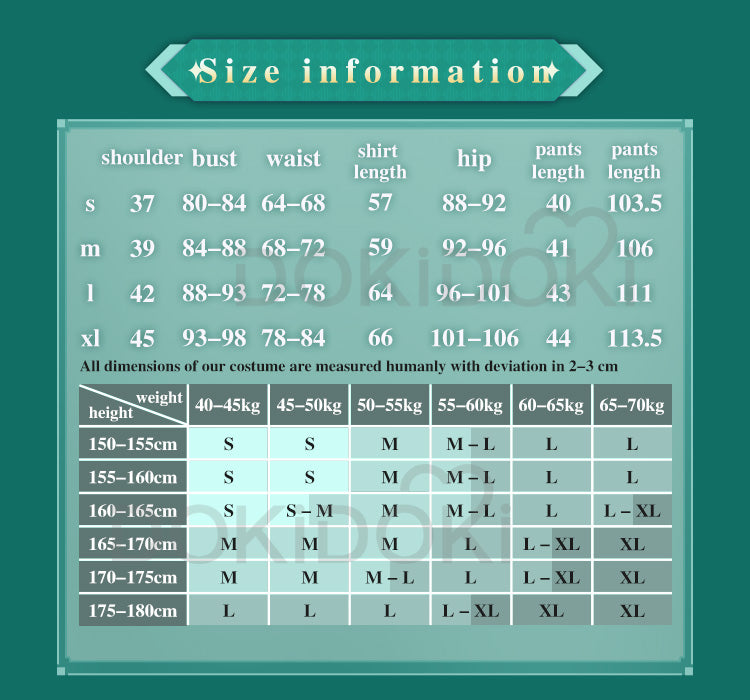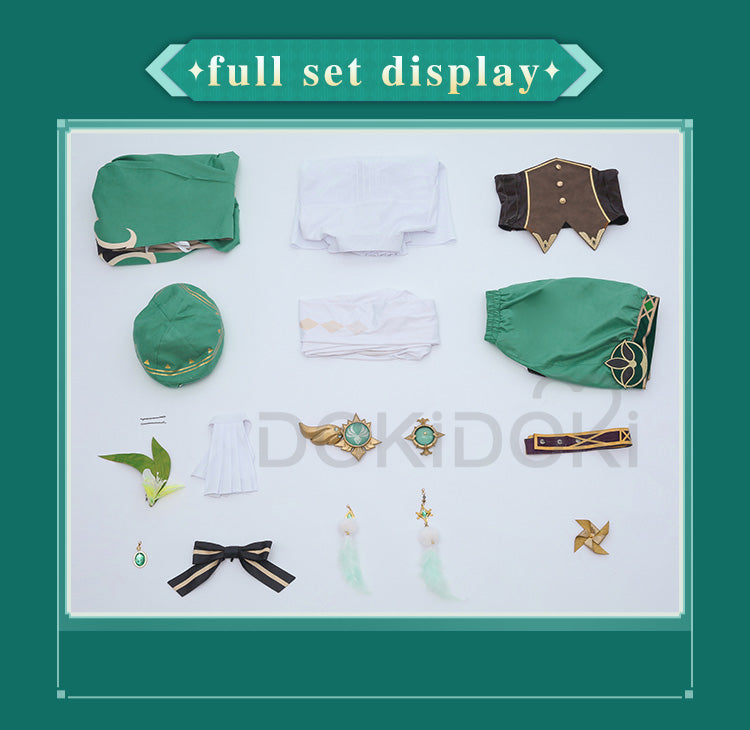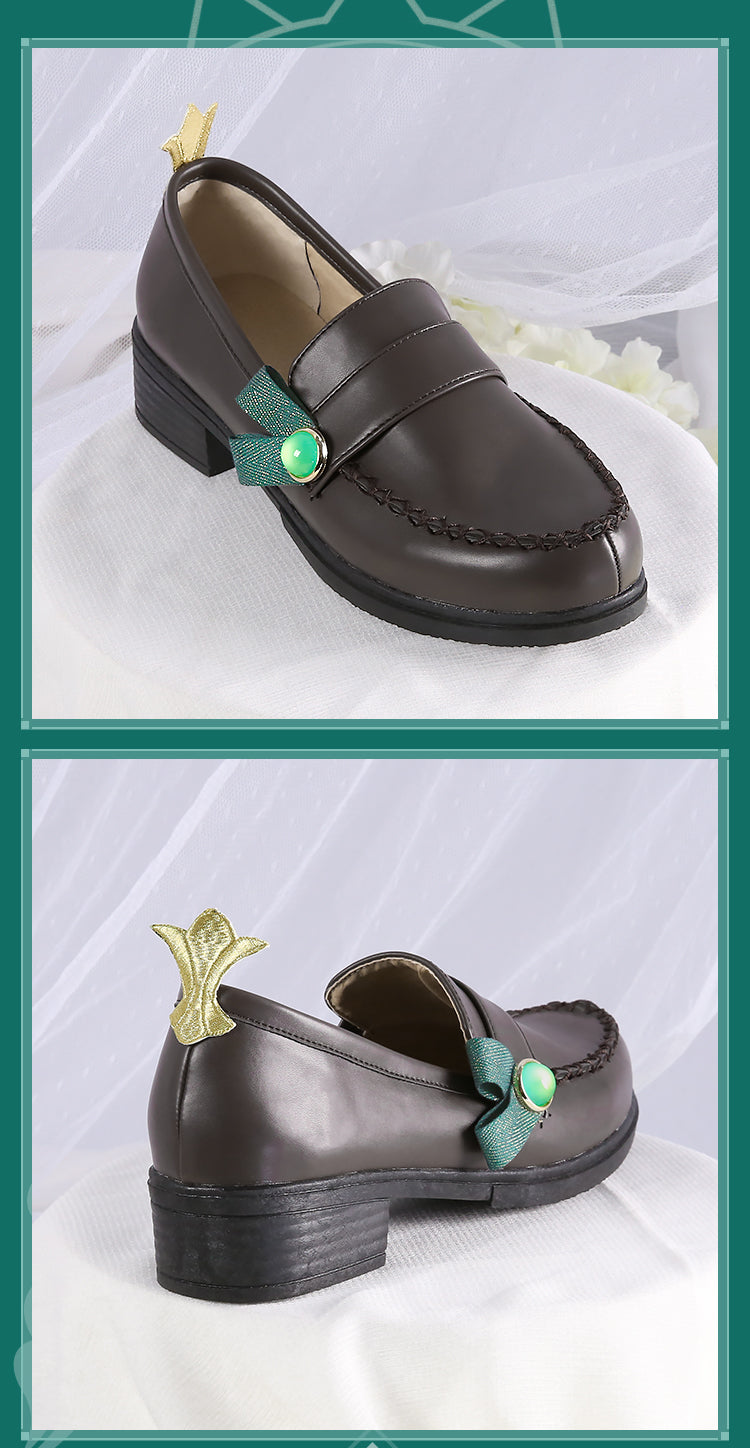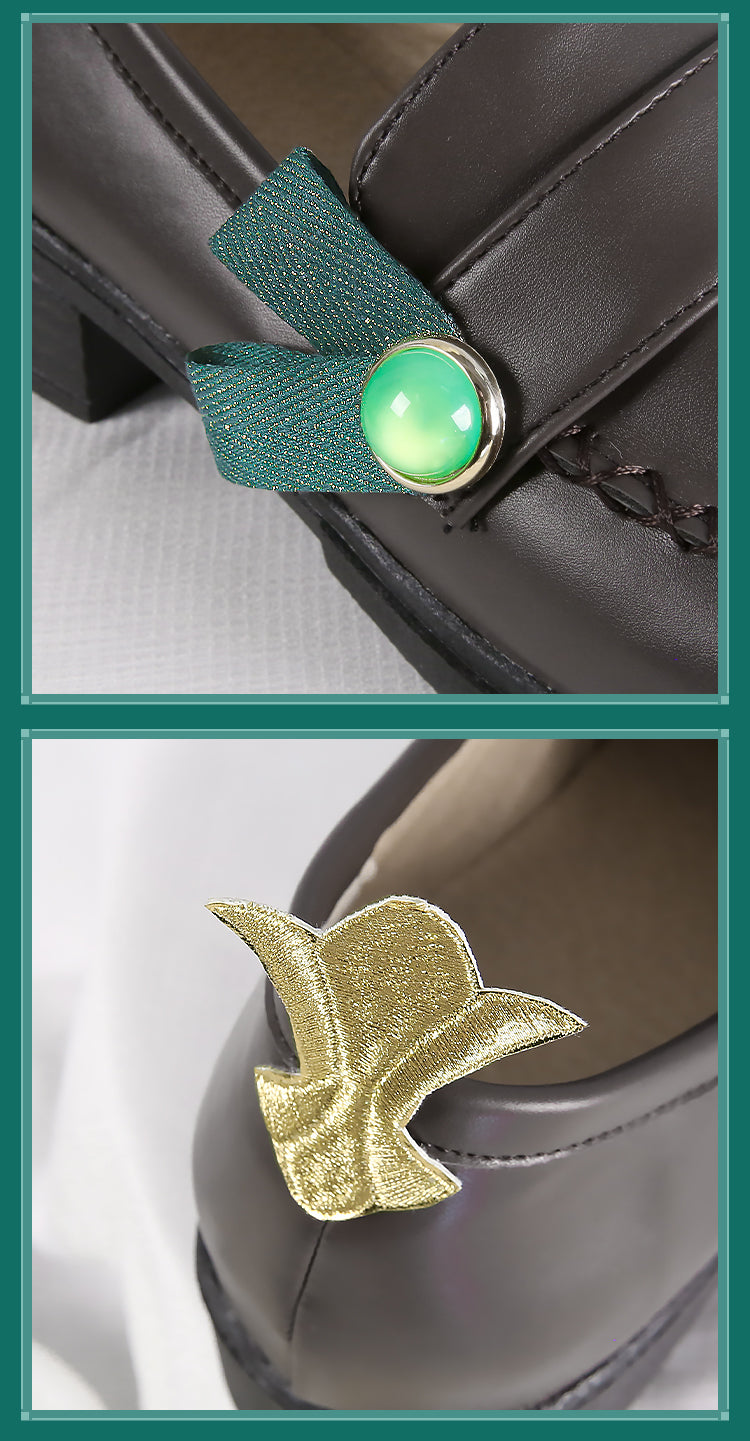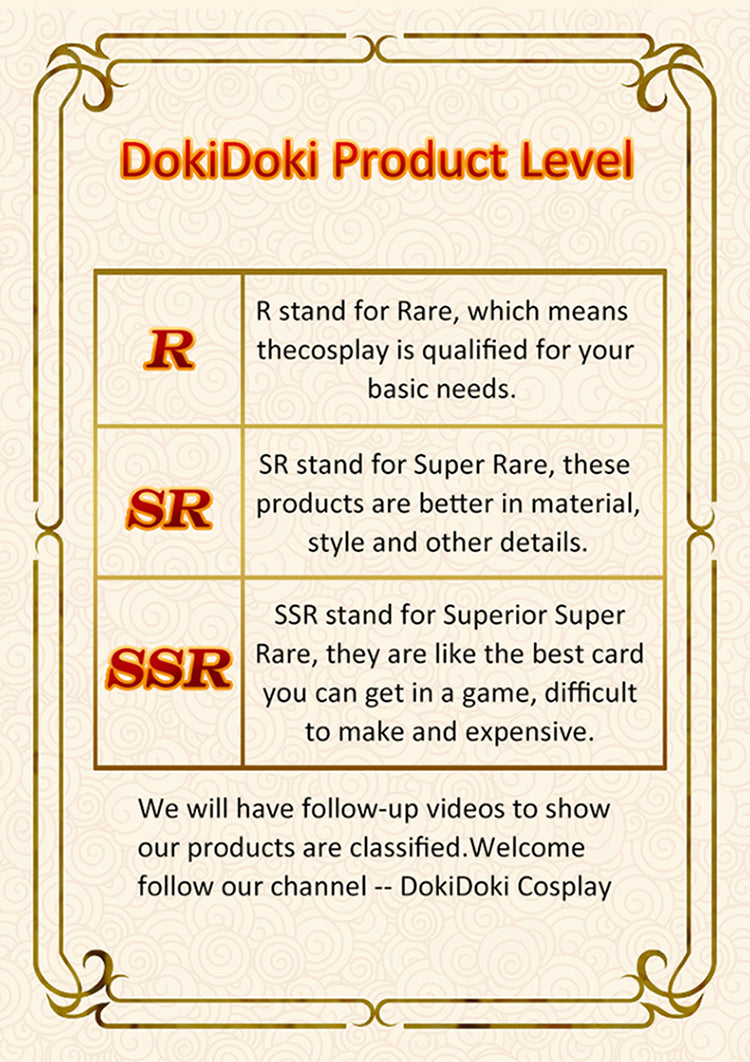 Perfect Venti cosplay!
I am a 5'3 130 lb female and the large size was perfect on me! The detailing on the costume is perfection and I couldn't be happier with it overall. The only things that should be noted are the tights, wrists and waist piece. The tights do run a bit small, so they may feel tighter if you have larger thighs and hips like I do. The wrist portions and the waist piece are also a bit snug. But apart from that, no major issues here! Like some other reviews have stated, I do recommend upsizing when purchasing. I typically wear medium sized clothing in U.S. sizes, and that wouldn't have fit me in this case. This was my first purchase from Doki Doki and I know that I will be returning in the future for more cosplay. Thank you so much! (Extra: I bought the wig from here as well, and I absolutely love it.)
This cosplay is just AMAZING ! I'm 5'6 (168cm) for like 63kg and I fit perfectly in the L size ! Thank you for your hard work !
it shipped really fast! make sure to check your measurements before you order or you might have trouble fitting into some pieces. the forearm part of the sleeves was tight around my arms, be mindful you might have to move the buttons so that won't happen. the tights were tiny, the diamond pattern couldn't even get past my calves, you might have to buy them somewhere else. other than that, everything was really awesome! quality was really good as expected :)
Great quality and well packaged :) Fits rly well (I'm a UK size 8 and bought size S.) I only had a short time to try it on today so I will take better pics later, but for now I rly love thanks!
DokiDoki-SR Game Genshin Impact Cosplay Venti Costume
---
We Also Recommend