DokiDoki-SR Final Fantasy VII Tifa Lockhart Cosplay Costume Women
The cosplay is for presale 
Order processing time is about 90-120 days normally
 We are not sure if it delay or come out sooner 
Your order will be sent out once the factory finish producing 
(we will update here if there are any change)
The wig link 
https://dokidokicos.com/products/dokidoki-final-fantasy-vii-tifa-lockhart-wig-women-long-black-final-fantasy-cosplay-wig-tifa-ff-remark
Asian size --Please check the size chart carefully   (。◕ˇ∀ˇ◕)Welcome ask us for help about size chooseing with your height ,weight ,.waist ,bust,hip measuremnt .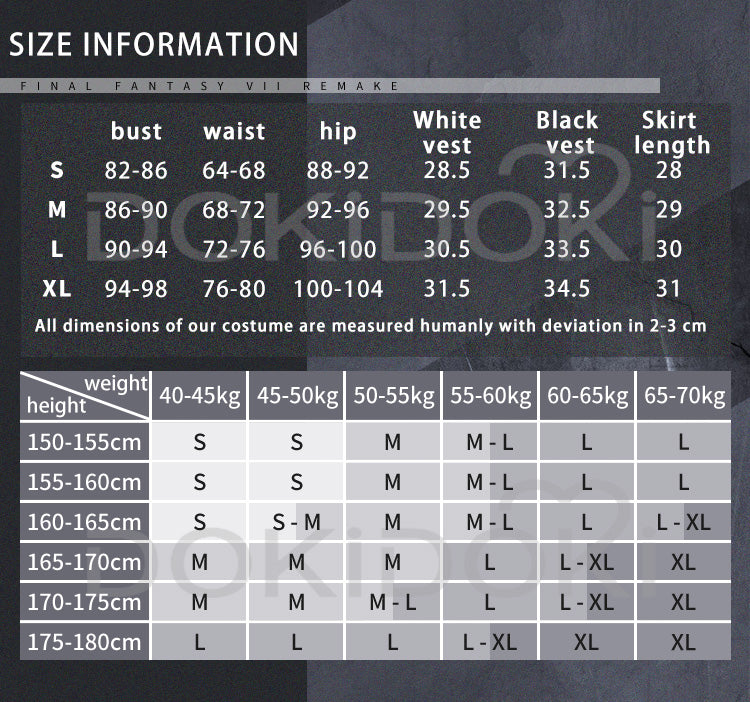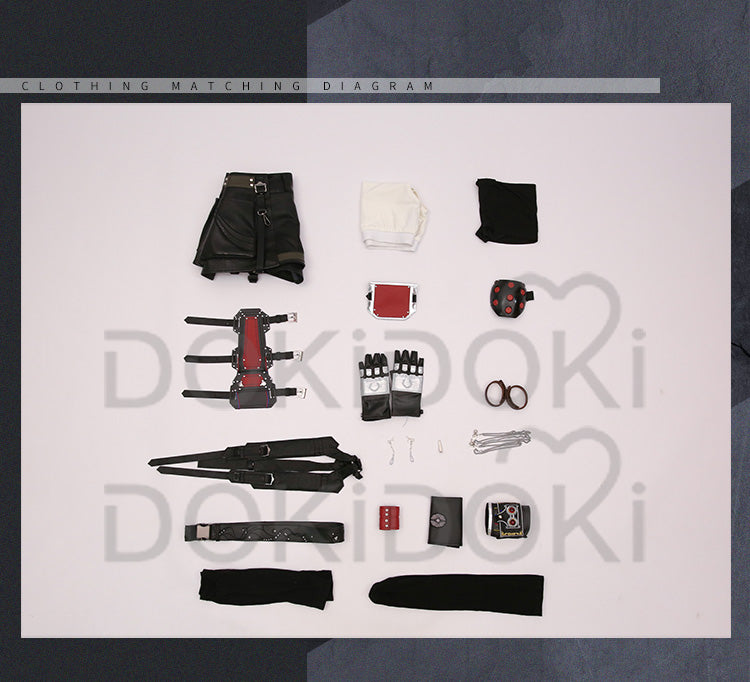 Perfect costume
I'm in love with my Tifa cosplay. Everything are well done, the details and the fabrics are amazing.
【 Ready For Ship】DokiDoki-SR Final Fantasy VII Tifa Lockhart Cosplay Costume Women
MOST ACCURATE TIFA COSPLAY!!!
If you're looking to cosplay Tifa from ff7r, BUY THIS!!! No other tifa cosplays compare. Everything from the fabric choice, stitching and designs is super game accurate and im so glad to have spent the extra money for this one rather than one from aliexpress or ebay, the detailing is super worth it and it came considerably quick as it was bought during christmas. The suspenders are quite long on me (i am short so i wasnt expecting much) so i need to adjust it, but that was the only issue, everything else was superb and worth the money!
Awesome cosplay
I loved my Tifa's cosplay, the detail level of each part of it is awesome, all the materias are made with wonderful quality.
---
We Also Recommend