DokiDoki-SSR Final Fantasy VII Tifa Lockhart Cosplay Costume Women
The cosplay is for presale and will come out in July .^ ^
The wig link 
https://dokidokicos.com/products/dokidoki-final-fantasy-vii-tifa-lockhart-wig-women-long-black-final-fantasy-cosplay-wig-tifa-ff-remark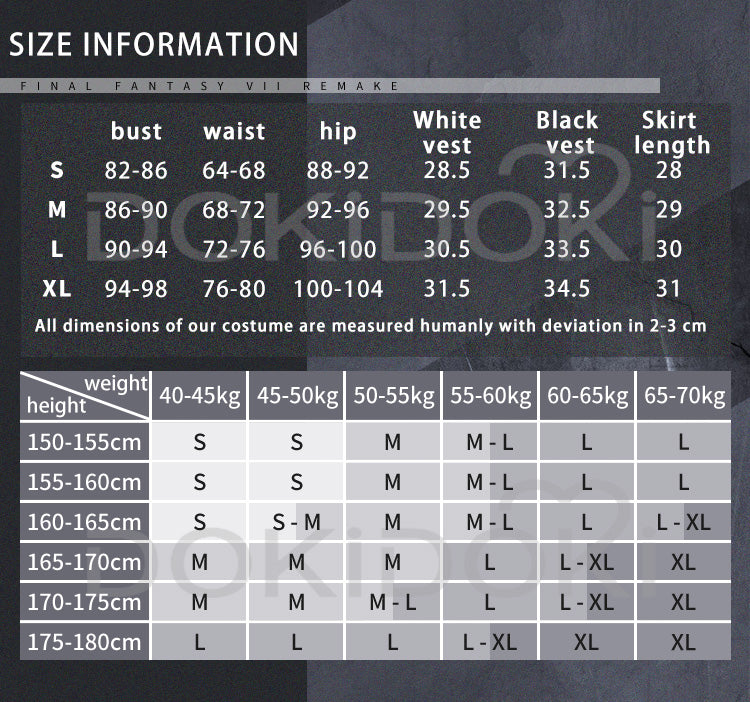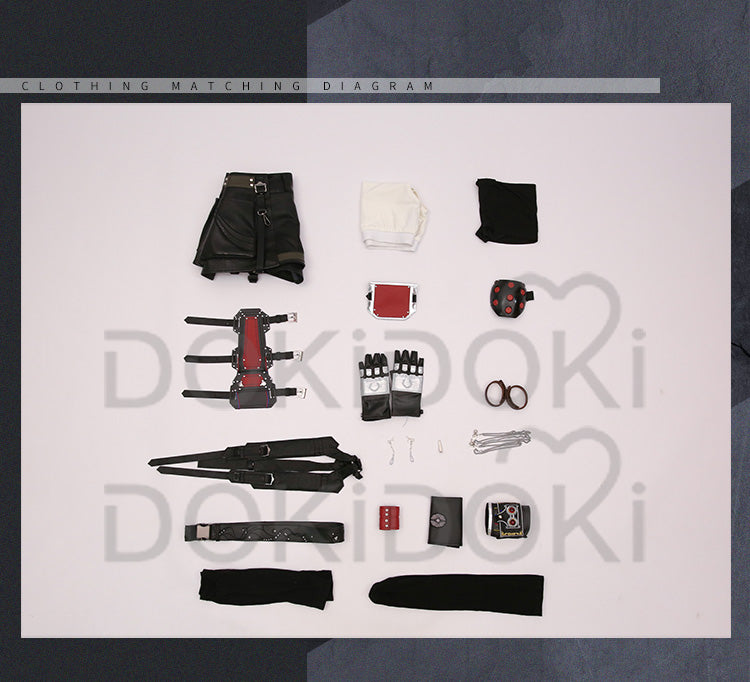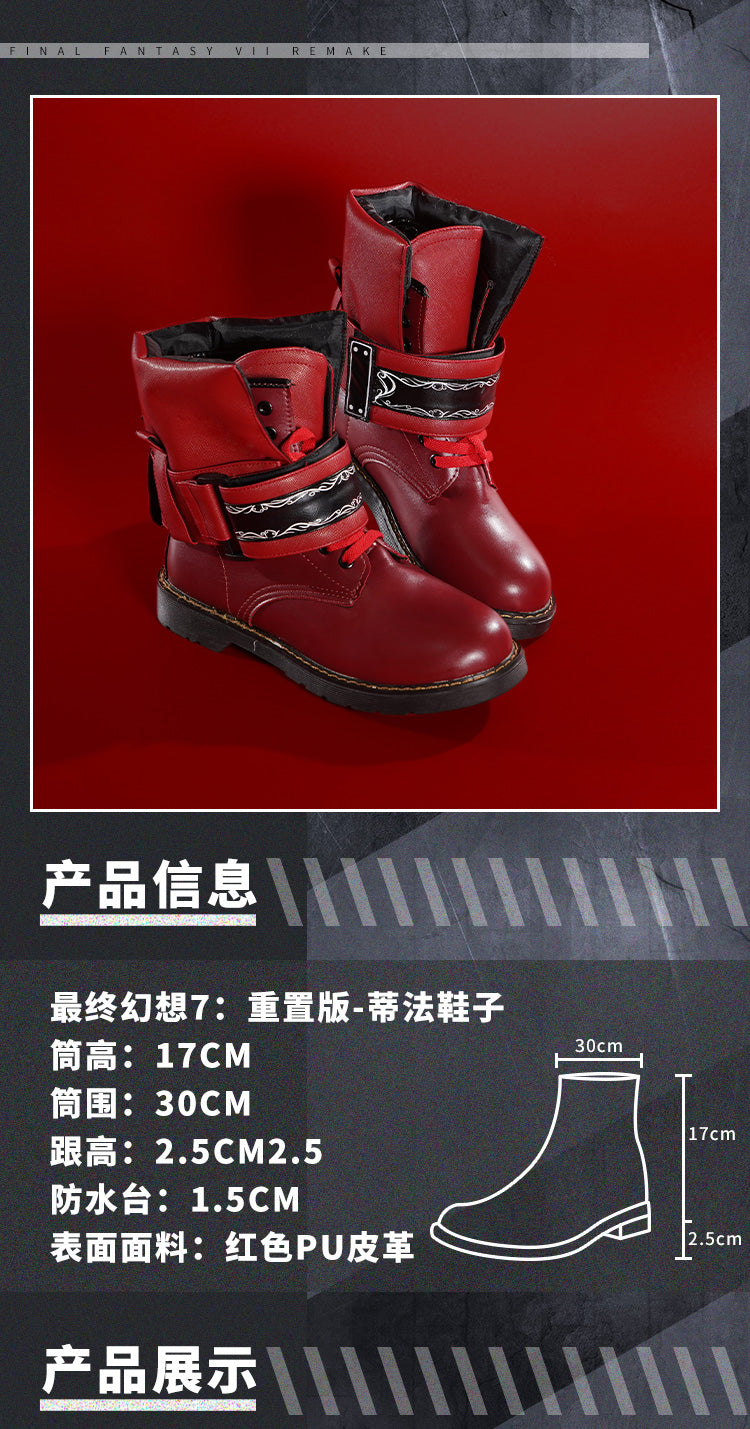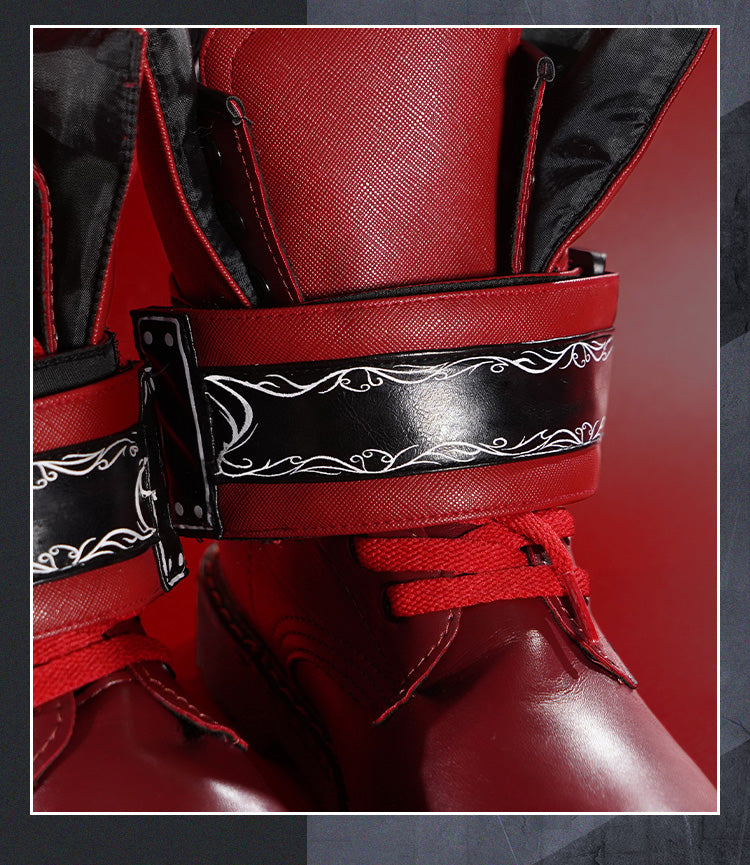 DokiDoki-SR Final Fantasy VII Tifa Lockhart Cosplay Costume Women
The quality is amazing. Come a lot of pieces s and it's a little puzzle (I don't know where a piece goes haha) but all great. I asked for L and I am a European M. My skirt is a little big.
I'm in love with how detailed and accurate this cosplay is! Size is accurate as well. Quality of the fabrics is amazing and everything is so well sewn. Also, everything came in in separate plastic bags and properly packaged. My only "complaint" would be the stockings, as they're shorter than they should be and quite small but it's not a big problem.
Love him! It's just like the description, it's worth a lot! I totally recommend it is a top quality I give you millions of hearts, it has all the accessories, I ordered medium and I'm a little loose, but it looks amazing. Includes earrings, stockings, and the hair accessory is very complete and the top quality I 've seen in this Tifa cosplay, super woooow
Quality is superb but had a sizing issue
I ordered this after checking the sizing chart carefully. I was a size S for bust (32 inches) and hips (34.5 inches) but size M for waist (27 inches) and ordered the size M, thinking that it would be better to go with the larger dimension. When it arrived everything looked amazing in terms of quality but the skirt was so big it literally slipped off of me (even completely zipped up). Thinking about it now it's probably because the skirt is pretty low rise and the measurements they use to make it are likely based more on hip measurements than on waist measurements (?) I had to send it back for an exchange. Even with the PayPal shipping fee reimbursement I lost quite a bit of money having to do this. At the time the website showed size S as being in stock, but customer service wrote me and said they didn't have it. I'm still waiting for the size S. I think the costume will be amazing if it fits right, but this experience has not been amazing to be honest, especially losing so much money shipping it back. If you're like me and in between sizes. I'd write customer service and ask about it before ordering.
---
We Also Recommend