DokiDoki-R Anime Cosplay Jibaku Shounen /Toilet Bound Hanako-kun Cosplay Nanamine Sakura Nene School Uniform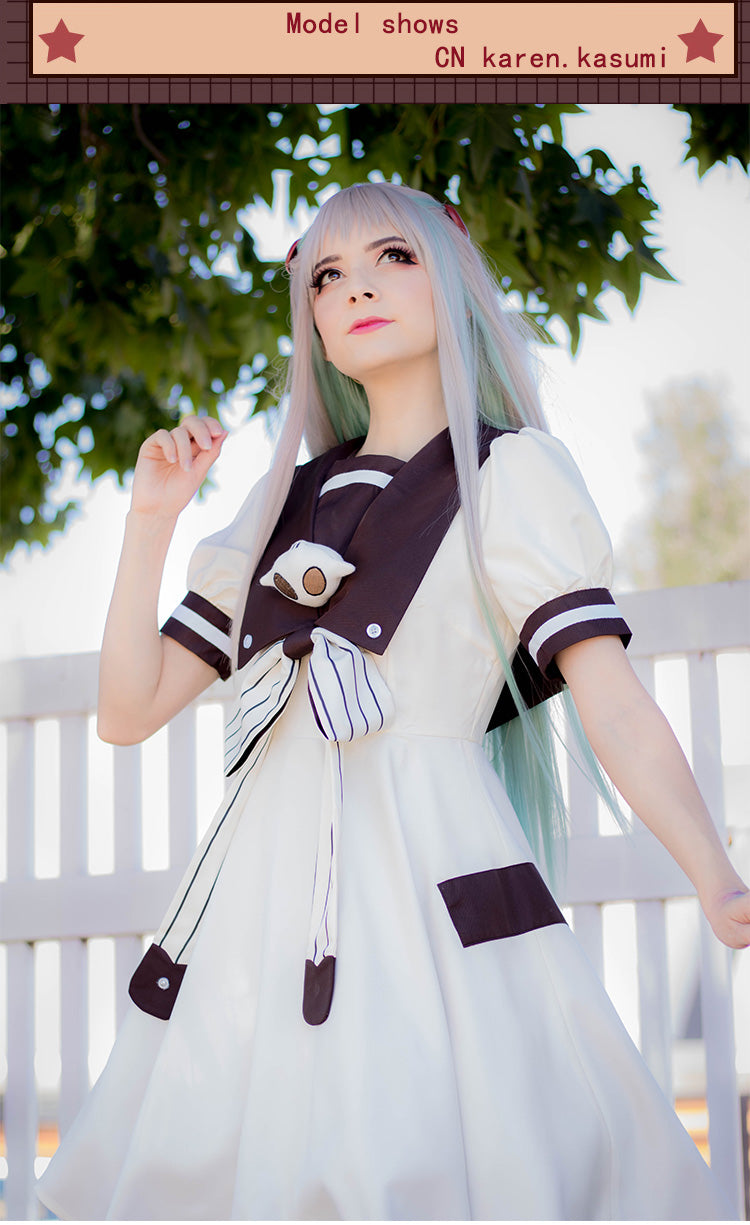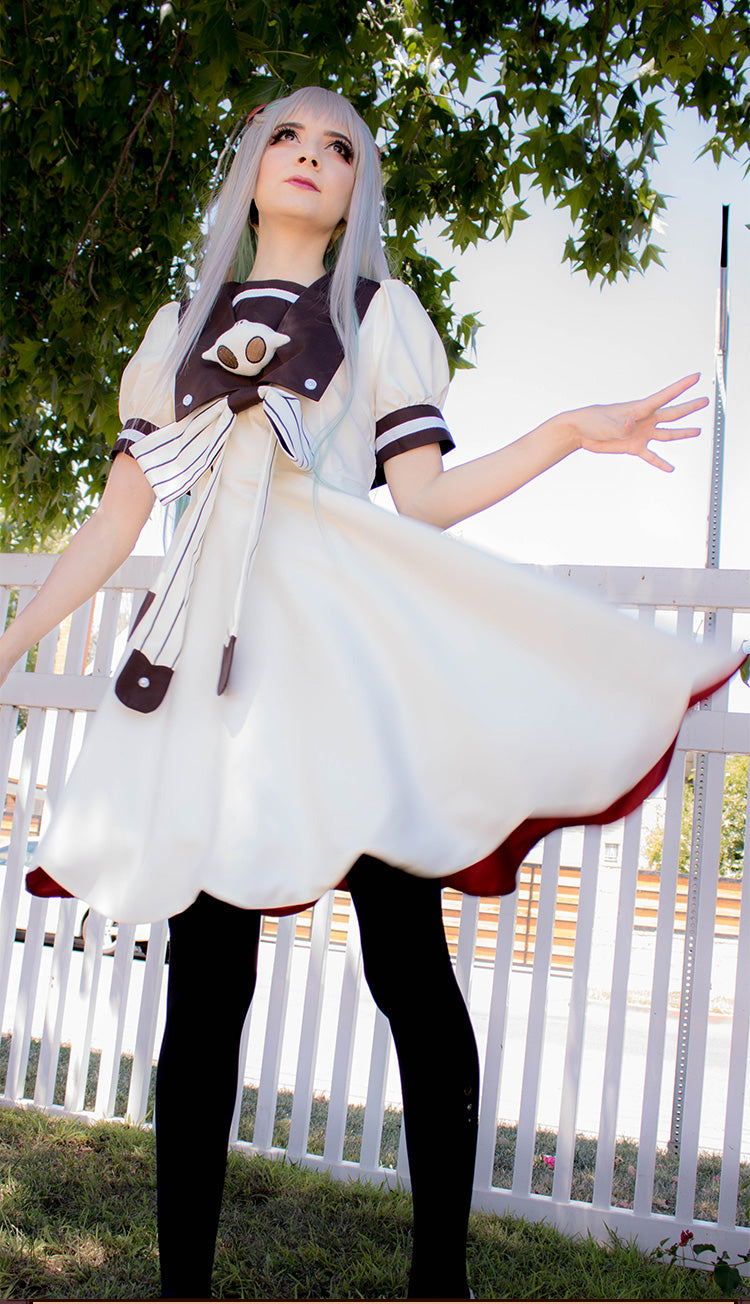 Such a lovely costume and wig.
I got the Sakura Nanamine costume and wig and they're both absolutely lovely. The dress looks just like the photos other than it being a bit wrinkly straight out of the package which is nothing that can't be fixed. The wig in particular is amazing, it doesn't have the synthetic shine that so many cosplay wigs have and looks very natural as well as being so soft and thick. Other than needing to trim the bangs a bit it's perfectly canon to the character. The costume comes with the stockings as well which is a nice detail. If you're looking for a Sakura cosplay I can't recommend this one enough.
Amazing costume!
It's just like the pictures! And I didn't have a problem that I used to have with most costumes which is the sleeves being too tight. This one fits true to size, and is very comfortable. It comes with the socks too, which I thought weren't included. The only downside was that her brooch came crooked, and I had to remove the pin, which ruined a bit of the fabric, and sew it back. But I wasn't that bothered, since it's not visible. Lovely cosplay!!
---
We Also Recommend