【Costume Ready For Ship】DokiDoki-SR Game Genshin Impact Keqing Cosplay Costume Ke Qing
Click the photo link to wig page↓↓↓
The R costume link 
https://dokidokicos.com/products/dokidoki-r-game-genshin-impact-keqing-cosplay-costume?_pos=2&_sid=2a324278c&_ss=r
We will remove battery ,we can't ship any pacakge contain battery.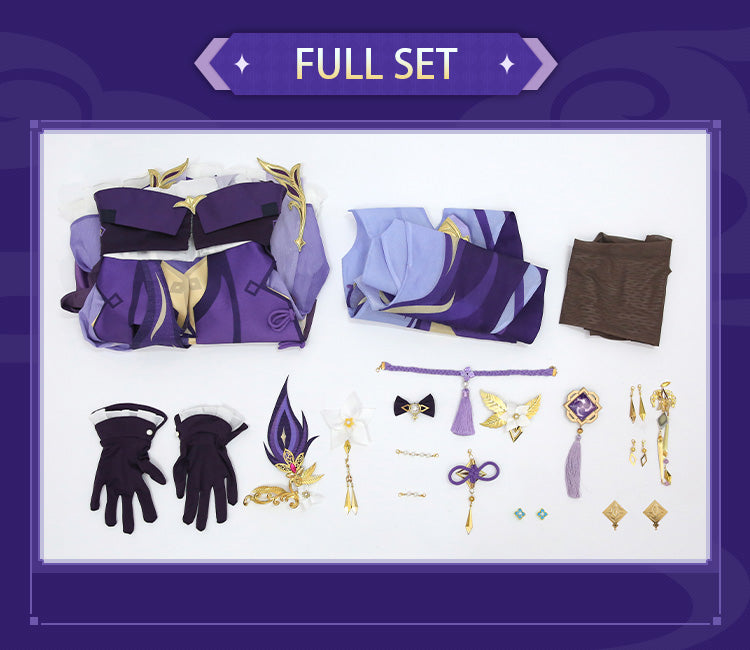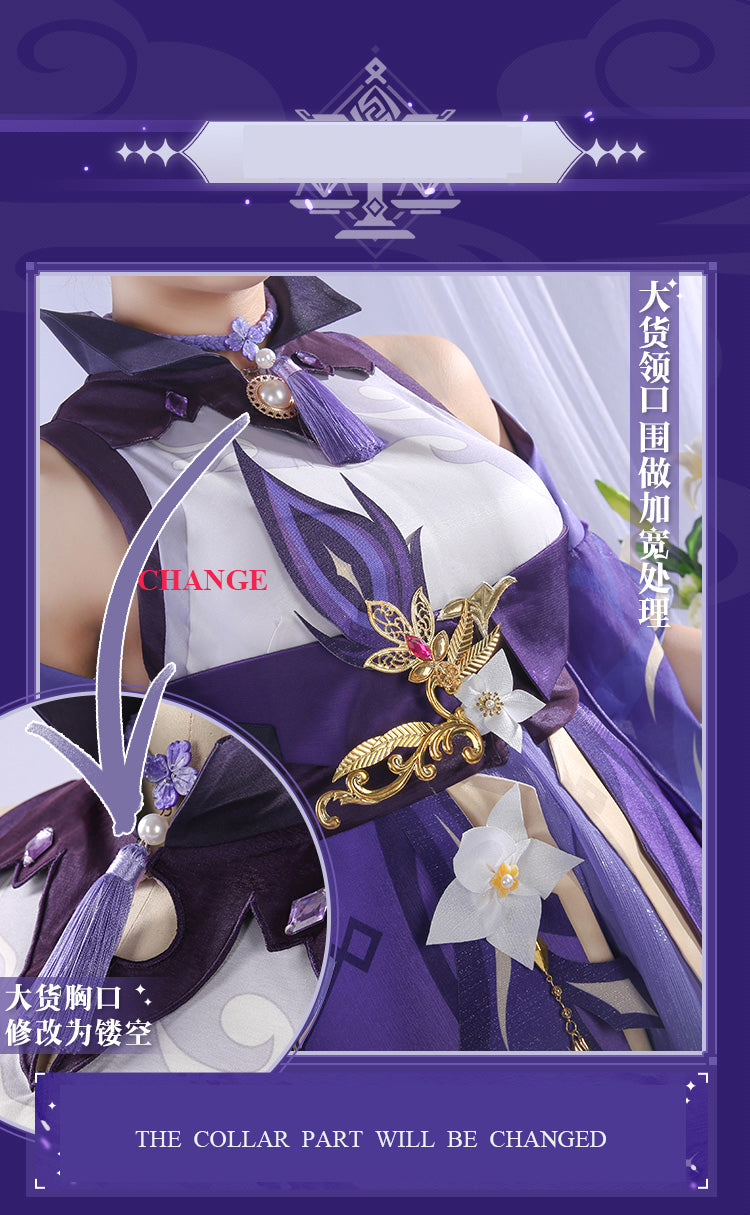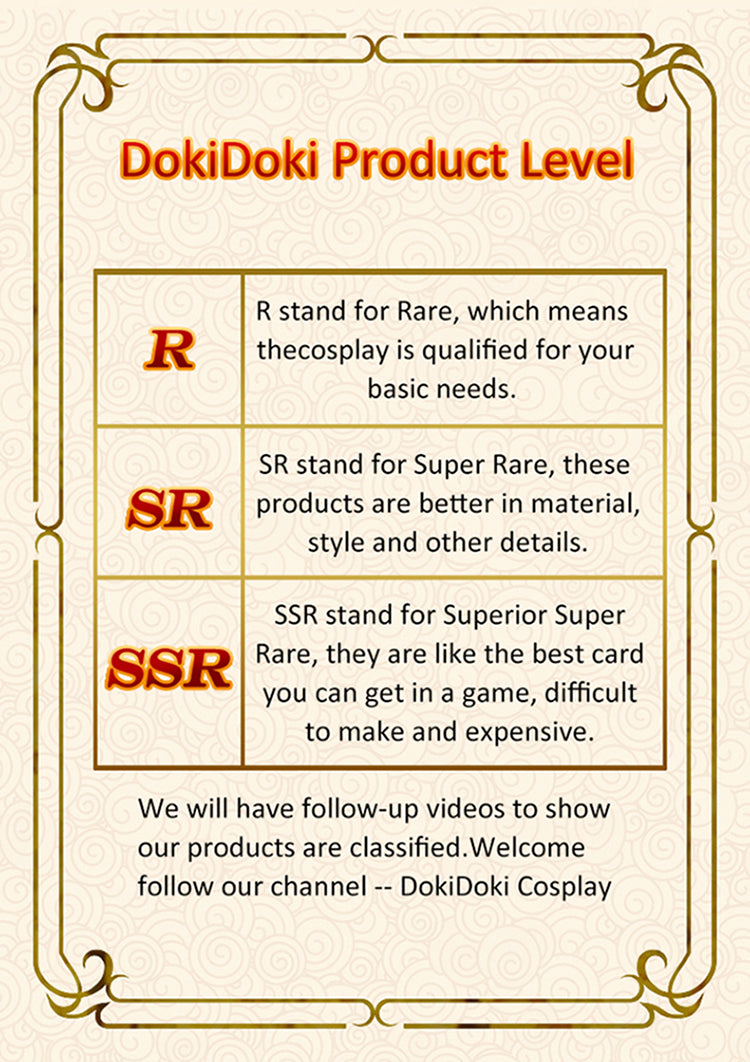 I love it
I bought Size M, as doki doki's measurement arent very accurate and i got the correct size, im normally a size S, sometimes XS but getting an M really fit perfectly. There are many accessories that can get lost easily but i put mine in a black box so no worries <3. The cosplay is very detailed and absolutely amazing but some of the assecories like the pins the needles came a bit dented but its fine cause i pushed them back into a straight line. I love the vision I ABSOLUTELY LOVE IT. the skirt is a bit short so youll have to wear safety shorts and everything. The cosplay is comfortable as well.So in summary i love the cosplay.
【Costume Ready For Ship】DokiDoki-SR Game Genshin Impact Keqing Cosplay Costume Ke Qing
Super Awesome and Adorable
This was my first time making a purchase with DokiDoki but I am very blow away with my purchase and I am glad I decided to order. First off I ordered the shoes and the costume along with the wig in one order. The shoes were ready to ship when I ordered them so they shipped out with my wig and I received them both within about 2 weeks. I was really happy with the details of the shoes and that they fit really well. I ordered a size 38-39 (L) since I wear a size 8 in US women's. The costume was a presale so it took a while to get the ordered made and shipped out but I didn't to much mind the wait because I didn't need the costume right away. It took about 5-6 months before they shipped it out and received it in about 4 weeks after. I was blow away with the details on the costume! The fabric choices were really great and soft to the touch. I ordered a size small since I am really petite and everything fit great! The only issue I had was that the little jewelry piece that hangs on the back of the costume the safety pin that was on it fell off and I could not find it inside the bag to fix it. Its not really a big deal but just thought I would but that out there so others would know to be mindful of the really sensitive metal pieces of the costume.
perfect cosplay!
i've only tried it once but i'm already satisfied: the pattern, fabrics, accessories are all amazing! next step will be wearing it all day at a con, but i'm positive it won't disappoint :) it's a bit short on me (i got an M and i'm something like 160cm), but i'll be wearing safety shorts to prevent any accidents
Lovely!
The cosplay is awesome! Everything is super good quality, only thing is its a little small. For reference I'm 5'11" and the cosplay needed shorts, but everything else was perfect!!
---
We Also Recommend