DokiDoki-SR Game Genshin Impact Scaramouche Cosplay Costume/Shoes
The cosplay is for presale 
Order processing time is about  4-5 months  normally
We are not sure  if it  delay or come out sooner 
Your order will be sent out once the factory finish producing 
(we will update here if there are any change)
The shoes is ready for sale.
people who ordered the deposit can use the discount code-Scaramouche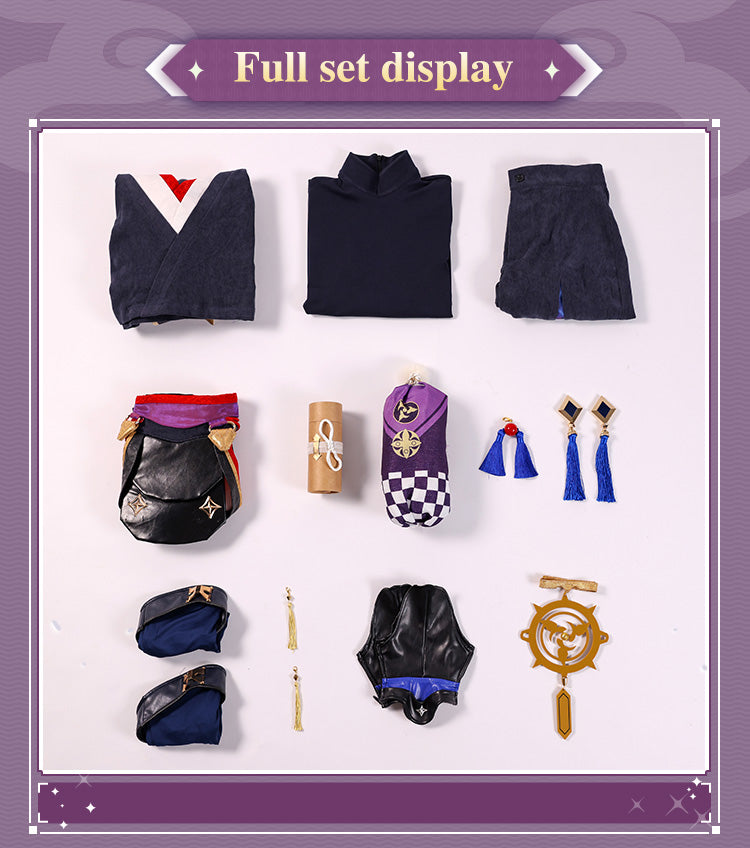 Incredible
The quality of the cosplay is incredible, it is sublime. The size is perfect, the accessories are beautiful, everything is beautiful in the cosplay and I am extremely satisfied. It was delivered in 15 days. I make an entire review of the cosplay and accesories on my tiktok Palarantys
Hermoso
Compre mi cosplay en stock y lo enviaron al siguiente dia <3 todo esta muy hermoso, solo que el el cinturón viene muy pequeño, teniendo en cuenta que el resto del cosplay es de tela muy gruesa. Fuera de eso todo está perfecto.
!!
Preordered this in July, just recieved it a couple days ago. Im a generally small person, but the belt is still a bit tight on me. The gloves are ridiculously hard to put on, but they feel nice ! The socks are pretty tight even for a small ): Other than that, everything was beautiful!
Pre-ordered back in June, arrived last week. The costume is nice without visible damages. I checked the size chart and purchased a S. My measurements are around 2-3cm below S size, except for height. The belt is quite small in comparison to the other parts. Would recommend to prioritise waist measurements. The arm parts are also quite small, they are impossible to get on without help from other people. Generally love it a lot. The shoes have not arrived so no comments.
---
We Also Recommend