DokiDoki-SR Game Genshin Impact Cosplay Tartaglia/Childe Costume
NOTICE
The cosplay is for presale 
Order processing time is about  120  days normally
We are not sure  if it  delay or come out sooner 
Your order will be sent out once the factory finish producing 
(we will update here if there are any change)
send us a email to get your coupon if you ordered the deposit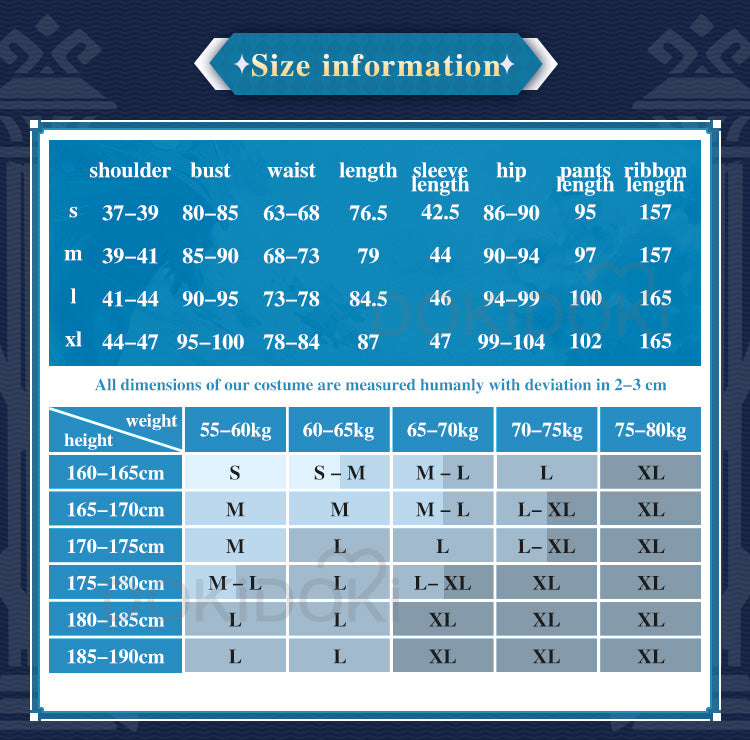 Good idea!
It's very good idea to make deposits so they know what sizes to make for faster production. Thank you for having this option!
Deposit for Childe SR
Hi 😍 I think this is an excellent opportunity not to miss the releases of your costumes! Lately I'm buying only from your store and I'm always pleased to see the impeccable workmanship, as well as your availability for any clarification 😊 Surely booking the SR Tartaglia cosplay was a great deal 😉
I can't wait for this to come out. I've been waiting for it since it was announced. Any plans on releasing it soon?
I'm also waiting, it's taking too long ...
I'm still waiting for it to come out :c
---
We Also Recommend