DokiDoki-SR Game Genshin Impact Zhong Li Cosplay Zhongli
NOTICE
The cosplay is for presale 
Order processing time is about  120  days normally
We are not sure  if it  delay or come out sooner 
Your order will be sent out once the factory finish producing 
(we will update here if there are any change)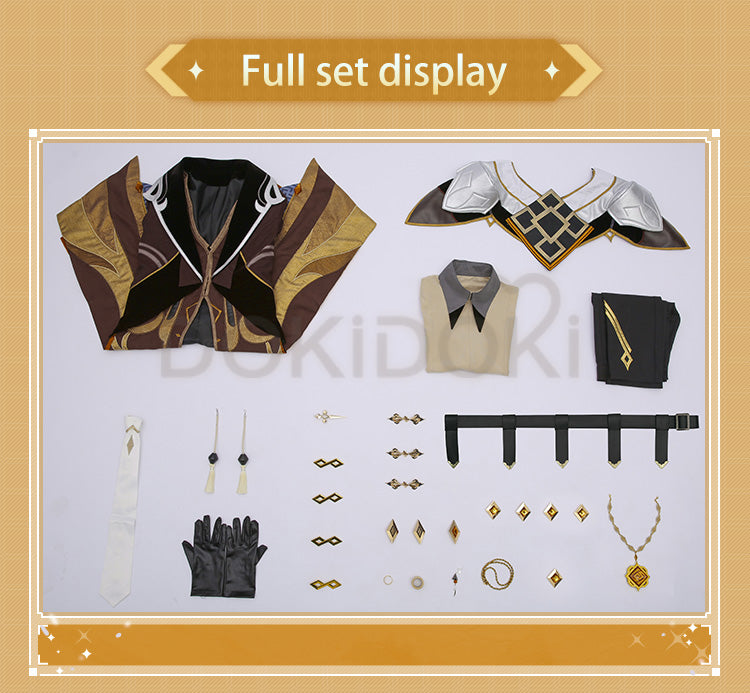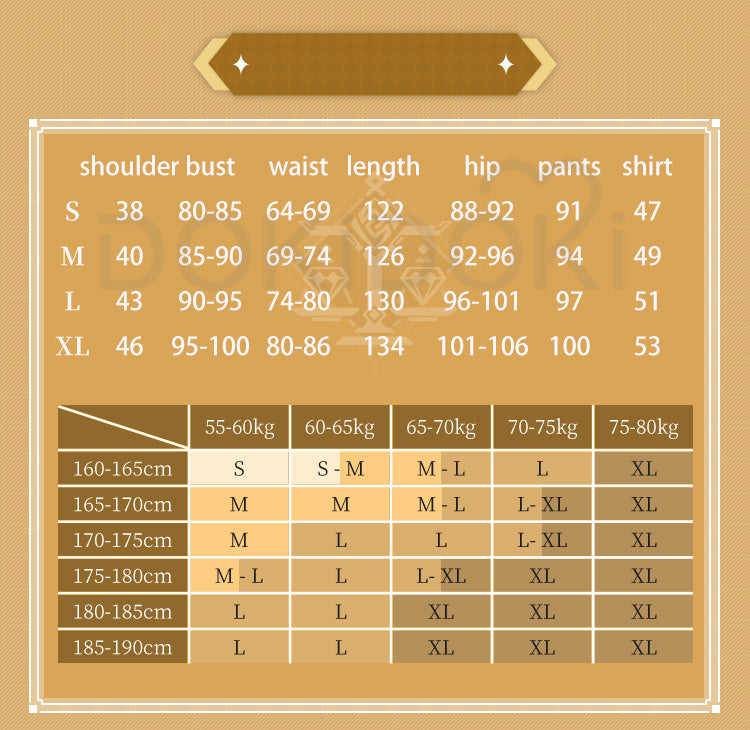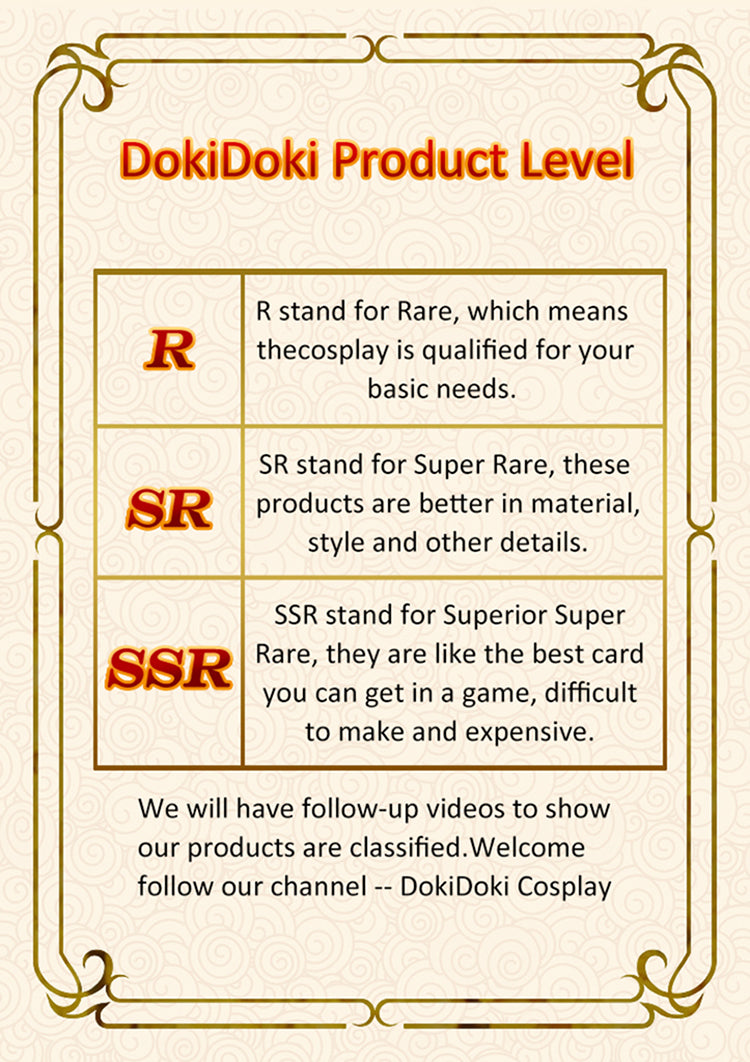 Awesome
The size it's perfect for me and the costume has awesome details. Fabrics are pretty good too!
DokiDoki-SR Game Genshin Impact Zhong Li Cosplay Zhongli
ABSOLUTELY AMAZING
This cosplay is full of small details and the fabric variety fits very well with the character. You are definitely paying the price for an amazing quality cosplay like this. I ordered a medium and almost everything fits! All the detailing on the fabric are a nice glitter and the embroidering as amazing! All the little accessories are metal, and is so spot on! I also ordered the wig here and even that quality is amazing! I will definitely be ordering from this website again!
DokiDoki-SR Game Genshin Impact Zhong Li Cosplay Zhongli
---
We Also Recommend