DokiDoki-SR Manga Tian Guan Ci Fu Cosplay Hua Cheng Chinese Valentine's Day Costume Heaven Official's Blessing Huacheng TGCF
Q: What is ready for ship/in stock/presale?

Ready For Ship:

The ready for ship items can be shipped out in 1-2 business days after you place the order! If you need something urgently, we recommend you choose the【Ready For Ship】items!

In Stock:

The order processing time of the【In Stock】items is about 7-10 days normally. Except the shoes.

The order processing time of the【In Stock】shoes is about 10-15 days normally.

Presale:

Presale means the item is under production right now. 

The processing times for presale items are estimated based on the factory's past production experience, we can't promise it will delay or come out sooner.

And the processing time varies for each presale product, please refer to the product details page!

When one batch comes out, preorders will be shipped out according to the sequence of ordering time! (oldest order placed will be sent first) 

Additions:

1.You can order the presale/instock/ready for ship items together.

2.The order processing time won't change no matter what shipping options you choose.

3.In most cases, we will ship your order within promised estimated time, just in case, the product status changes from in stock to presale, we will notify you or you can email us for latest progress.

Contact email: dokidokicosplay2019@gmail.com
Q: What is the estimated time of arrival?

The arrive time=Order Processing time (as shown above)+Transportation time

Transportation time:

Transportation time depends on the shipping options you choose: 

*Express Shipping:  7-10 days

*Commercial Shipping: 10-25 days

*E-Packet/China Post: 25-75 days 

You will see 2-3 shipping options when checkout!

If there is no shipping option, it is probably because you have too many items in your cart or the items are too heavy, we suggest you divide it into two orders, don't worry, the shipping fee is the same as if you order them together! 

Parcel tracking:

After the order is shipped, you will receive a shipping confirmation email with the tracking number and tracking link.

If you find that the status of your order has changed to "fulfilled" and you still have not received the email, please feel free to contact us!

Contact email: dokidokicosplay2019@gmail.com


The order processing time of presale size is about 120 days.The next batch will come out in late Oct.


Asian size-Please read the size chart carefully. (◕ˇ∀ˇ◕)Welcome contact us for help about size choosing with your height ,weight ,waist ,bust,hip measurement.
Wonderful Cosplay
This cosplay was an absolute delight to wear. The fabric is all very high quality. I did see many other reviews commenting about the jewelry being very fragile, but luckily I have not run into that issue so far. Overall a very beautiful and well-made cosplay.
Just Awesome!
The cosplay finally arrived and I immediately tried it on. The fabric is amazing and the amount of detail you get for the price is truly astonishing. There were some small imperfections but nothing that couldn't be fixed quickly and the overall result is worth it.
It's also worth noting that I'm a rather small person and usually were XS instead of S, however, S fit me just fine in this case. Some pieces were a bit big but not to the point where I'd have to have it altered.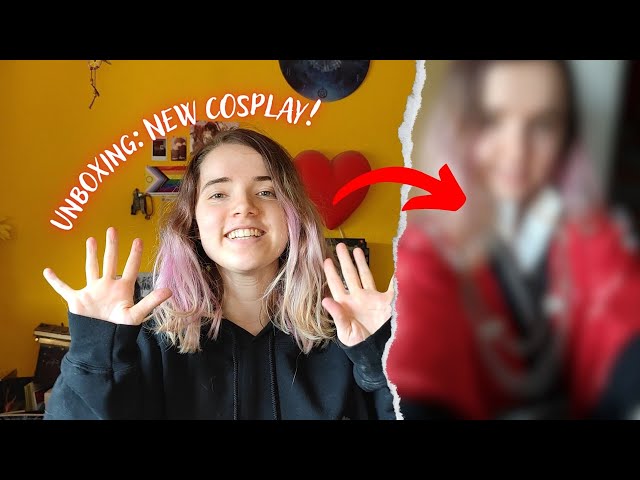 Very pretty but needs to be handled with care!
I ordered this cosplay and I was suprised for how fast it was delivered to me :)
I'm a guy, 1.71cm(5'7) and weight 64kg(141lbs). Usually I wear an S, although when it comes to asian sizes, I have to go one size up. This time however I ordered an L and it fit like a glove :)
If you are planning to go on conventions be extremely careful since the cosplay has thin chains that are bound to break. I had and Issue with the Jewel in the belt, it fell off, so I was a bit upset by it happening considering the price. Nontheless nothing That super glue couldn't fix. Other than that the quality is very Nice and comfy, despite having a lot of chains I could move and feel confortable with it.
My daughter LOVES it!!!
My daughter was so excited to get her DokiDoki-SR Manga Tian Guan Ci Fu costume but when she opened it we could not believe how good the quality of the material was and the details. She put it on and was almost in tears because she was so happy. Based on the measurement chart, small would have been just to perfect so we ordered a size medium and we are glad we did. We will definitely order from this seller again if there is a specific cosplay costume they make of any of her favorite characters.