【In Stock】DokiDoki-SR Game Arknights Surtr Costume / Wig
Q: What is ready for ship/in stock/presale?

Ready For Ship:

The ready for ship items can be shipped out in 1-2 business days after you place the order! If you need something urgently, we recommend you choose the【Ready For Ship】items!

In Stock:

The order processing time of the【In Stock】items is about 7-10 days normally. Except the shoes.

The order processing time of the【In Stock】shoes is about 10-15 days normally.

Presale:

Presale means the item is under production right now. 

The processing times for presale items are estimated based on the factory's past production experience, we can't promise it will delay or come out sooner.

And the processing time varies for each presale product, please refer to the product details page!

When one batch comes out, preorders will be shipped out according to the sequence of ordering time! (oldest order placed will be sent first) 

Additions:

1.You can order the presale/instock/ready for ship items together.

2.The order processing time won't change no matter what shipping options you choose.

3.In most cases, we will ship your order within promised estimated time, just in case, the product status changes from in stock to presale, we will notify you or you can email us for latest progress.

Contact email: dokidokicosplay2019@gmail.com
Q: What is the estimated time of arrival?

The arrive time=Order Processing time (as shown above)+Transportation time

Transportation time:

Transportation time depends on the shipping options you choose: 

*Express Shipping:  7-10 days

*Commercial Shipping: 10-25 days

*E-Packet/China Post: 25-75 days 

You will see 2-3 shipping options when checkout!

If there is no shipping option, it is probably because you have too many items in your cart or the items are too heavy, we suggest you divide it into two orders, don't worry, the shipping fee is the same as if you order them together! 

Parcel tracking:

After the order is shipped, you will receive a shipping confirmation email with the tracking number and tracking link.

If you find that the status of your order has changed to "fulfilled" and you still have not received the email, please feel free to contact us!

Contact email: dokidokicosplay2019@gmail.com
 The cosplay is in stock,order processing time is about 7-10 days normally.

For presale options, the order processing time is about 120 days normally
Asian size-Please read the size chart carefully. (◕ˇ∀ˇ◕)Welcome contact us for help about size choosing with your height ,weight ,waist ,bust,hip measurement.


 The wig length is 100 CM ,the horns are included in the costume ,not wig .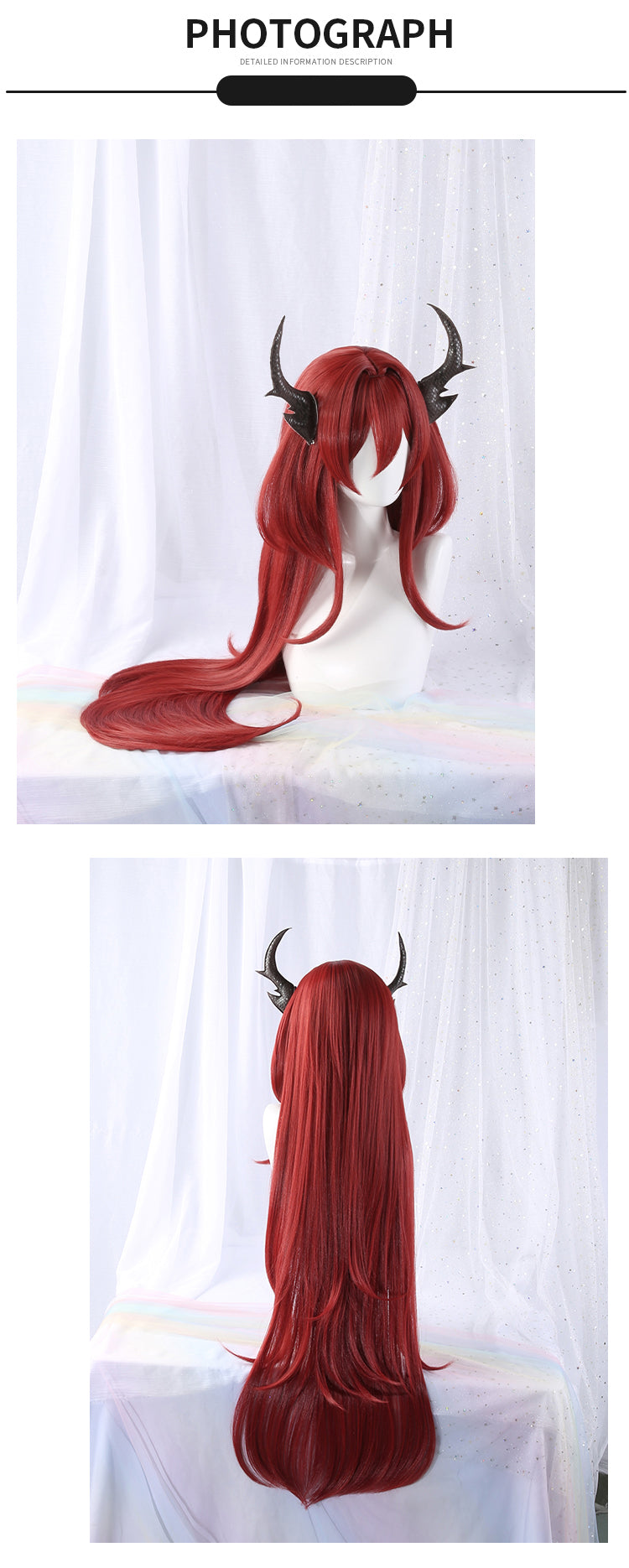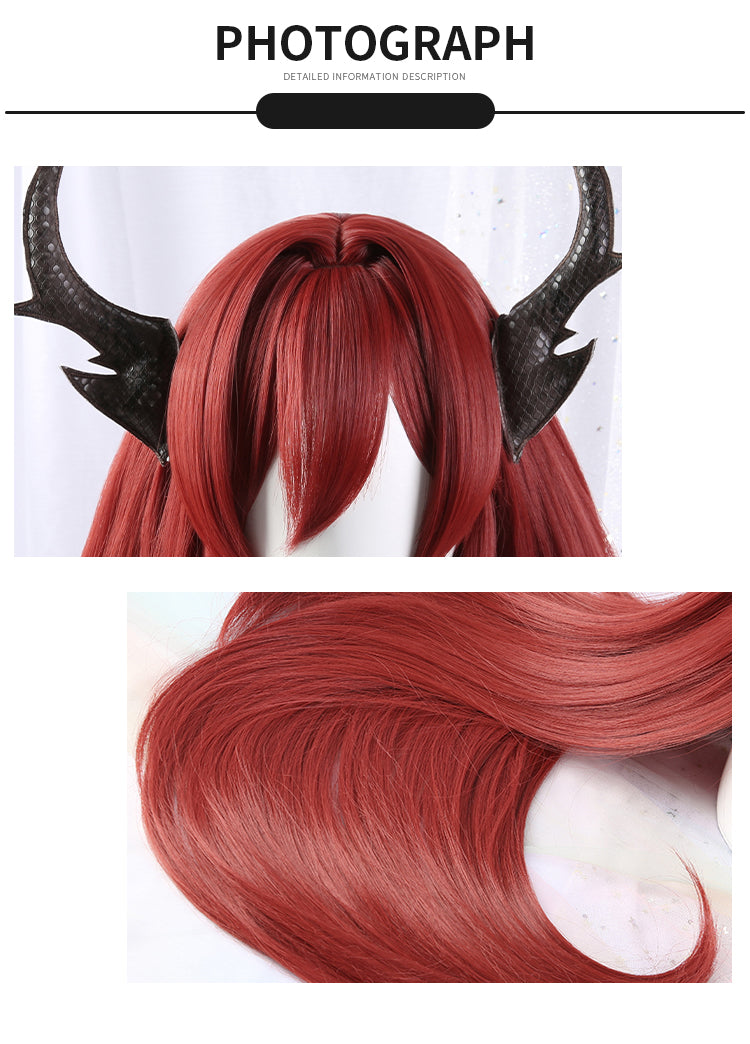 The outfit is here!
I places the order on Aug 24th, 2023. Took a week to process, then delivered on 9th September (so a bit more than 2 weeks). It looks great! It will take a second to figure out which part goes where. Overall, I'm very happy with the fit. Thank you!
El producto llegó bien rápido y en perfectas condiciones. Es increíble lo detallado que está todo y lo bonito que se ve el conjunto. Además de eso, los encargados de servicios de atención trabajan muy rápido y con amabilidad a la hora de resolver cualquier duda. Sin duda, recomendaría esta tienda.
Muchas gracias por su comentario. ¡Realmente apreciamos sus comentarios! ʕ•̀ω•́ʔ✧
SPARKLY JACKET!!!
Surprisingly came in really quick ㅠㅠ🤜🤛 the jacket is such high quality 10/10 ngl the multitude of belts were kinda hard to figure out but outfit def 10/10 worth it 😭🧎‍♀️!! The little details and accessories r impressively well made :D more pics r on my Instagram LOL @exusvn
Perfecta
Esta en perfectas condiciones, muy larga y es bellísima!!