【Size S-3XL】【XL/2XL Ready For Ship】DokiDoki-R Game Genshin Impact Cosplay Albedo Costume Men
the order processing time of this cosplay is about 30 days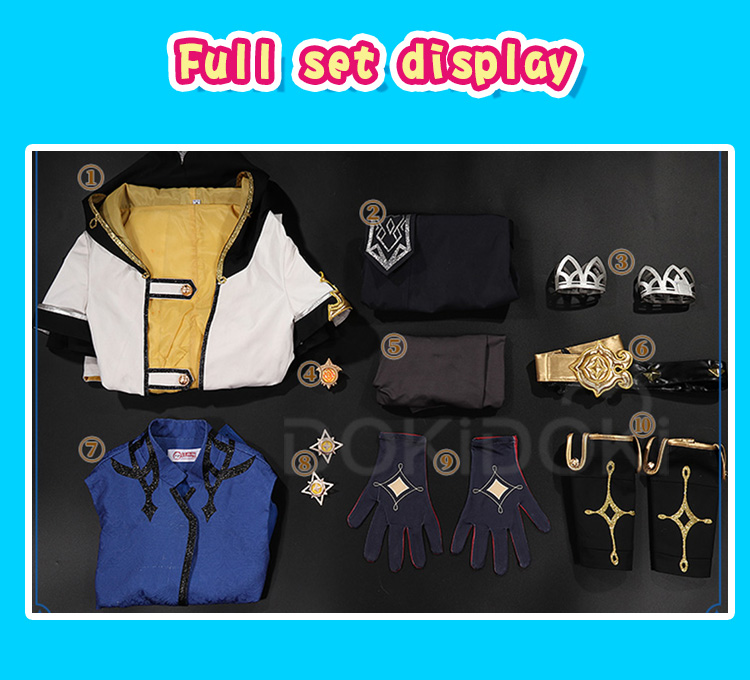 Amazing!
Absolutely amazing quality, the vest and coat are so beautiful and detailed the shorts however weren't great, it fits well but the zipper doesn't stay but other than that its fantastic!
Very wonderful
It is very great quality, easy to take care of, and fun to wear. The details are on point. I'm happy with my purchase
My granddaughter loved the costume!
Thanks
Great quality cosplay
Cosplay came packaged nicely and shipped on time. Even though I am slightly bigger than the listed size, it still fits well but only slightly tight. Would be nice if they could make these in bigger sizes but the quality and price is well worth for what it is.
Perfect quality and really comfortable!
My order arrived within a month and the cosplay itself was amazing! The quality is really good, i just had to sew a button a little since it wanted to fall. But other than that its nice on you and i've gone to at least 5 meetups with the
cosplay, it has been a wonderful experience with it^^
I absolutely love love love the way it looks on me and I am really happy with the purchase, it's totally worth the spend <33
---
オススメ商品