DokiDoki-SR Anime Cosplay Demon Slayer: Kimetsu no Yaiba Cosplay Kochou Shinobu Cosplay Kimetsu no Yaiba Costume Women Halloween
Size XL=XL uniform+L haori
We don't sell Kochou Kanae butterfly accessory separately ,you can only order it with our items together .
Presale size will come out at the end of June
Click the photo link to wig page>>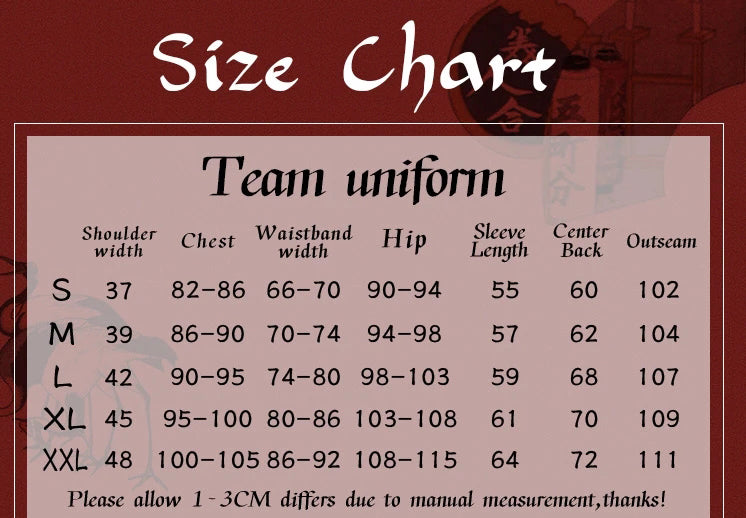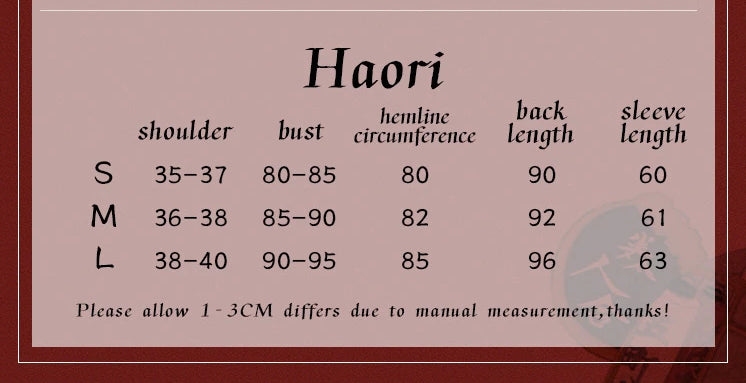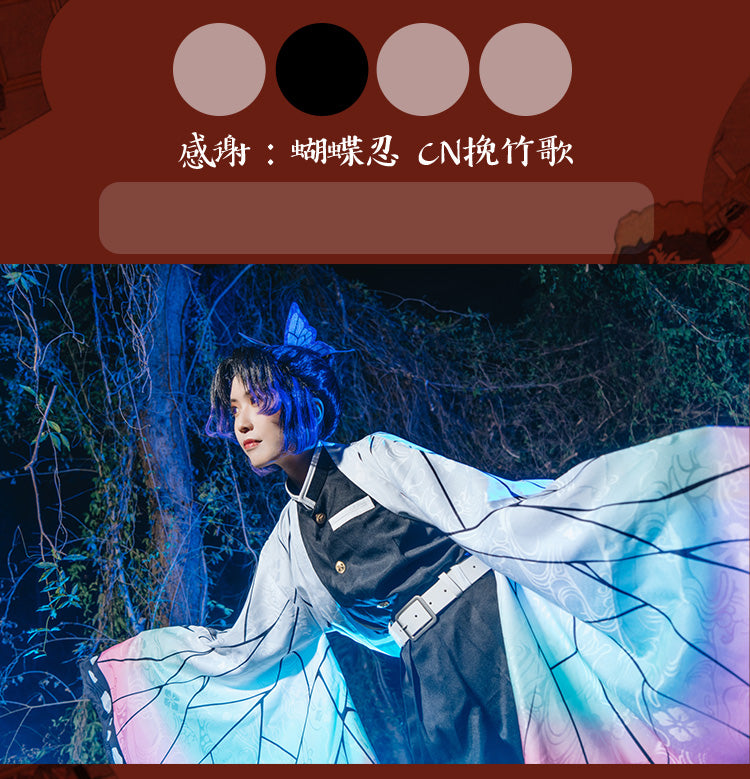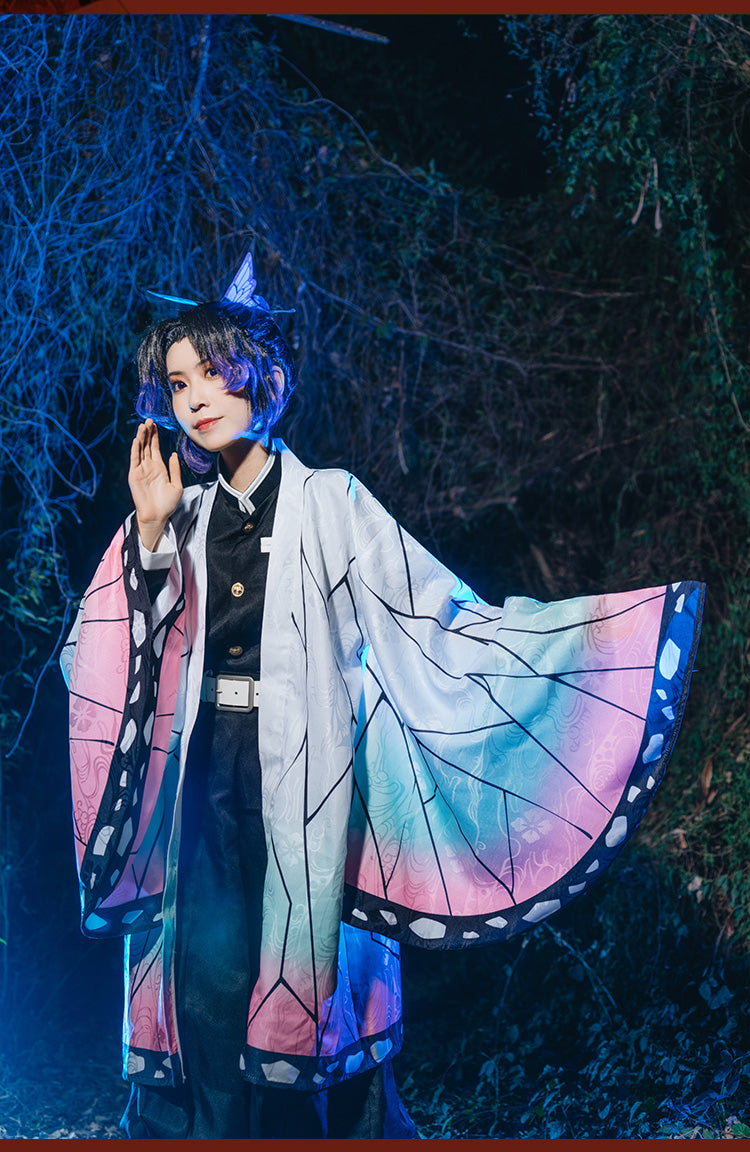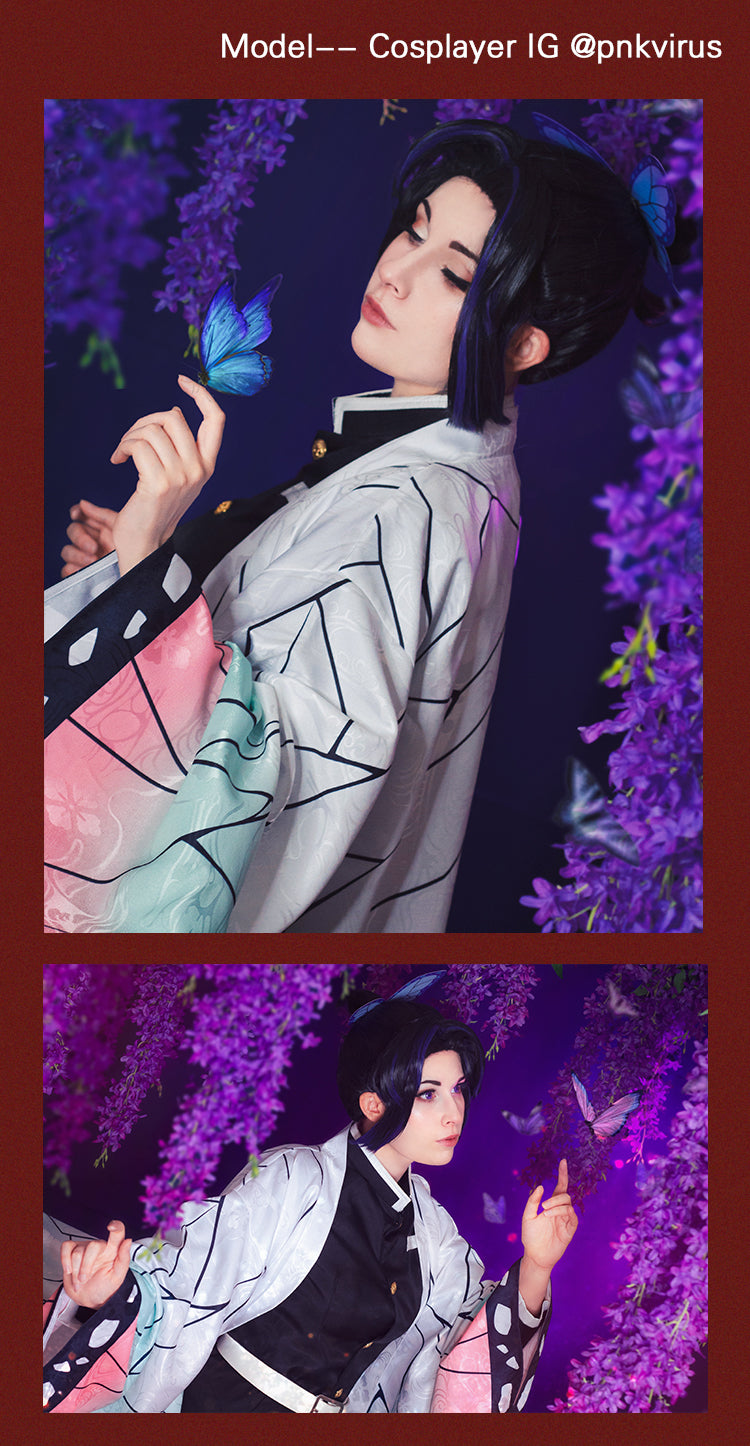 Anime/Game :   Demon Slayer: Kimetsu no Yaiba
Character      :    Kochou Shinobu
Brand            :    DokiDoki    
Details           :    DokiDoki-SR Anime Cosplay Demon Slayer: Kimetsu no Yaiba Cosplay Kochou Shinobu Cosplay Kimetsu no Yaiba Costume Women
amazing!
ahh!! i love this cosplay, its so pretty and is so comfortable. the fabric is amazing though there are a few loose strings on the haori. the pants have a zipper i didn't know about so it was difficult putting it on for the first time lol
love love LOVE it shes so gorgeous
im a US size small/medium and sized up to a large and i think a medium would've been better, but its still so comfy. im 5'8 and it fits very well!
Beautiful Shinobu Cosplay!
I bought this cosplay August 4th, and it arrived August 20th! It was delivered much sooner than I thought it'd be which I really appreciated. I had a few issues and had to email them a few times, but their customer service was super nice and helpful which I also really appreciated!
I ordered an XL cosplay, and it fits very nicely! I was a bit worried because I was on the edge of what the XL sizing recommended, being 5'9/180 cm. The only issue is the shoulders on the uniform are a bit tight, and that mixed with not very secure buttons caused one to pop off. It super easy to fix though and I would recommend securing the buttons a bit more if you have wider shoulders or a bigger chest.
Thank you again for the beautiful cosplay and I highly recommend!
Absolutely Amazing!!!
This cosplay fit perfectly! It is made out of a nice and sturdy material that is is super comfortable to move in and feels nice on my skin. I am 160cm and 68kg. My chest is 99cm, waist 71cm, hips 99cm. I got an XL to fit my chest. I was so excited to receive this cosplay and that it fit so well! Normally I struggle finding my size but this was a pleasant surprise that with the XL it fit my waist as well! I didn't have to make any alterations to this cosplay. 10/10 recommend. The detailing on the haori- stunning, absolutely stunning!!!
Kocho Kanae Demon Slayer
The overall costume is amazing.. I'm 163cm, 55kgs: size small fits so well and the kimono is of good quality.. I highly recommend buying it..
---
We Also Recommend