【Ready For Ship】DokiDoki-SR Anime Cosplay Demon Slayer: Kimetsu no Yaiba Cosplay Iguro Obanai Costume Kimetsu no Yaiba Costume
Size  XXL = XL haori +XXL  uniform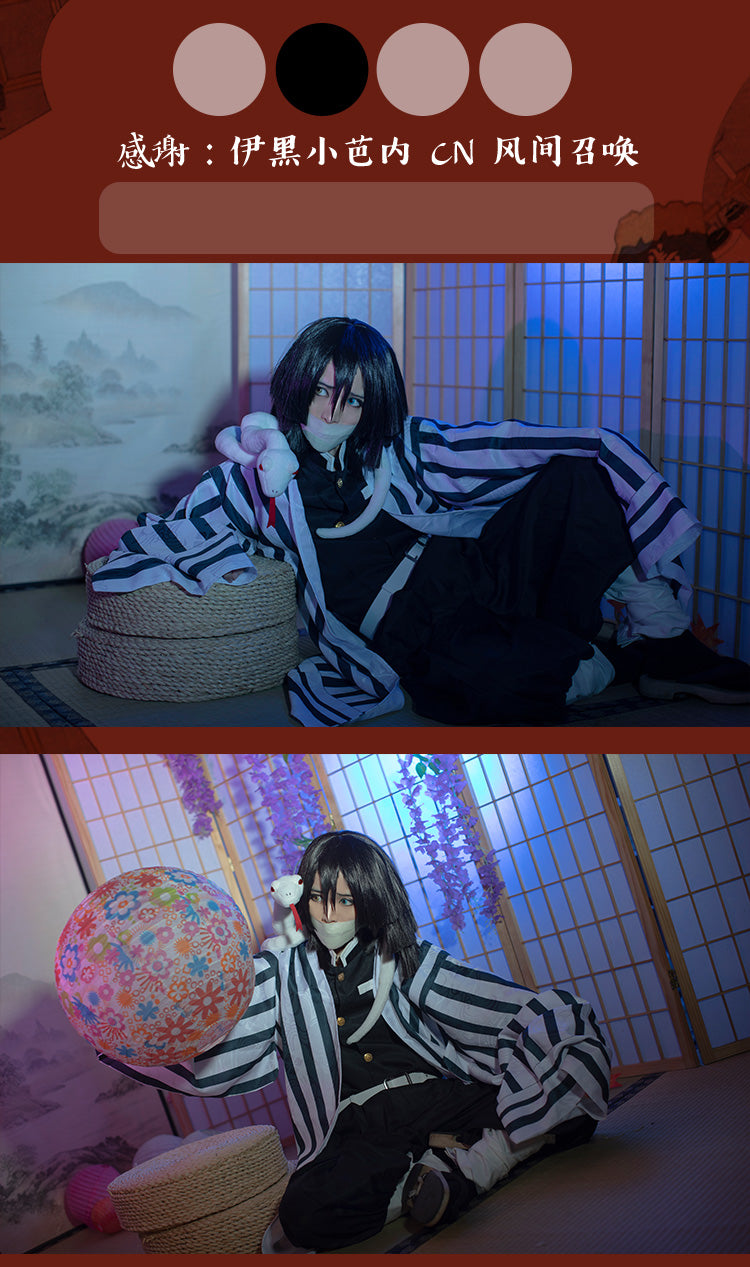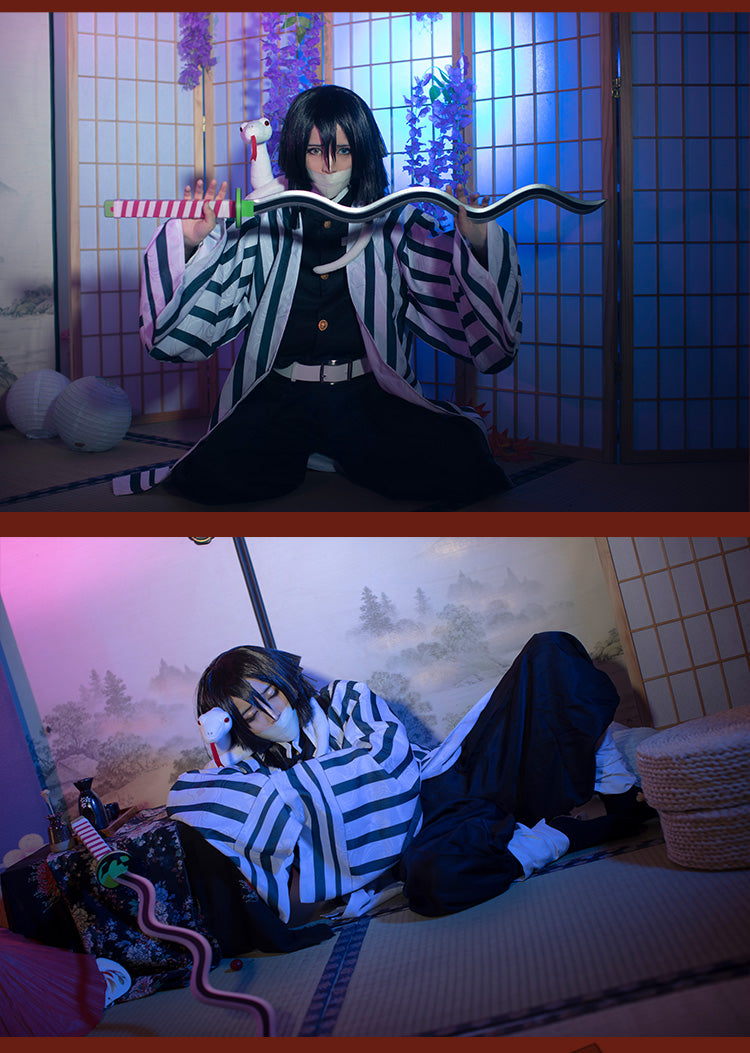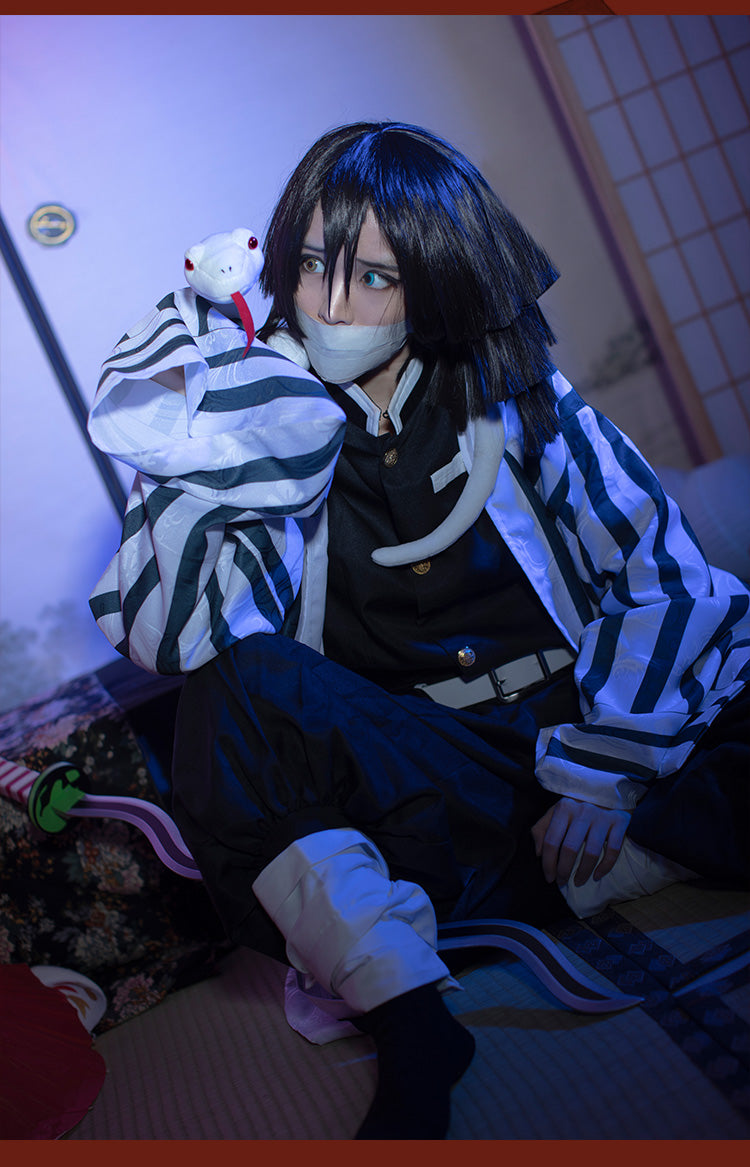 Anime/Game :   Demon Slayer: Kimetsu no Yaiba
Character      :    Iguro Obanai
Brand            :    DokiDoki    
Details           :    DokiDoki-SR Anime Cosplay Demon Slayer: Kimetsu no Yaiba Cosplay Iguro Obanai Costume Kimetsu no Yaiba Costume
I love it
It comes with three packs of bandages two for the legs and one for the mouth which i can honestky say was a really nice surprise. It looks great and the shipping time given was generous, as it didnt take all that long to be delivered. I just cant applaud enough the customer service is also amazing thank you sm!
Perfecto, me encanta.
El cosplay es tal y como sale en las fotos. Me pedí la xl porque no quería que me quedara ajustado, la talla es tal y como te la ponen en la tabla. El haori me queda un poco grande pero no se ve mal. La calidad de la tela es muy agradable y no es para nada incomoda. Recomiendo muchísimo este cosplay, desde luego es el mejor que he comprado.
Perfect! Just as described : )
This cosplay is absolutely stunning! It came with everything, even reusable bandages for my face and shins! I can't get over the details on the haori! Everything about this outfit is perfect. This is hands down the comfiest cosplay I own. I love wearing it, especially the pants. The sizing is perfect, and shipping was quick. I have never been so satisfied with a bought costume. Dokidoki is definitely my favorite place to get cosplays from!!
Iguro Obanai Cosplay
The cosplay is amazing!! It's well made and quality is 10/10! The amount of detail in it is stunning!! The only downside for me at least is that the belt is to long, but that's an easy fit! I love it so much! Thank you! I will definitely be buying most of my cosplays from DokiDoki from now on :)
Obanai Iguro cosplay
Its amazing, I really love it. Its a little big for me but its not problem at all!!! I love the pattern the haori have its just so beautiful. The shipping was okay, i was expecting it to be delayed because of covid so I'm was so happy when it arrive. Definitely I will buy from here more often
---
We Also Recommend