DokiDoki-SR Anime Cosplay Demon Slayer: Kimetsu no Yaiba Cosplay Iguro Obanai Costume Kimetsu no Yaiba Costume
The cosplay is for presale 
Order processing time is about 90-120 days normally
Next batch will come out in March 2022.We are not sure if it delay or come out sooner 
Your order will be sent out once the factory finish producing 
(we will update here if there are any change)
Size  XXL = XL haori +XXL  uniform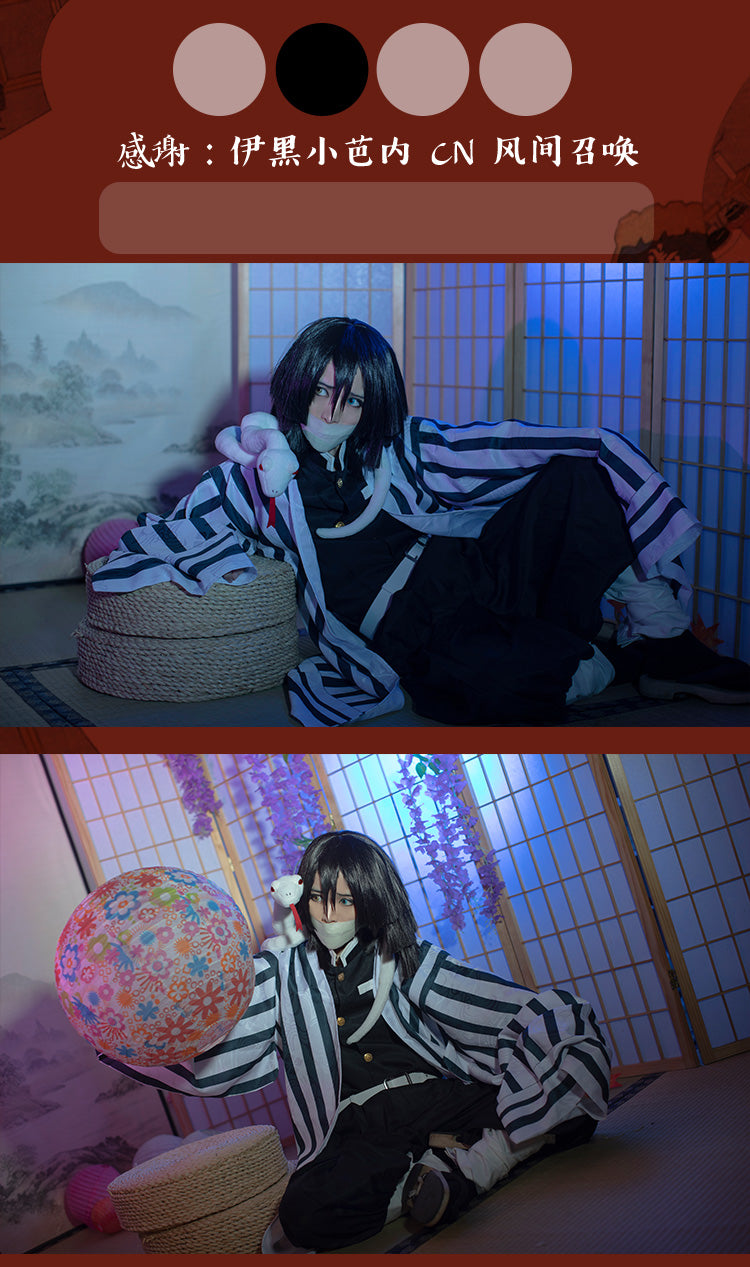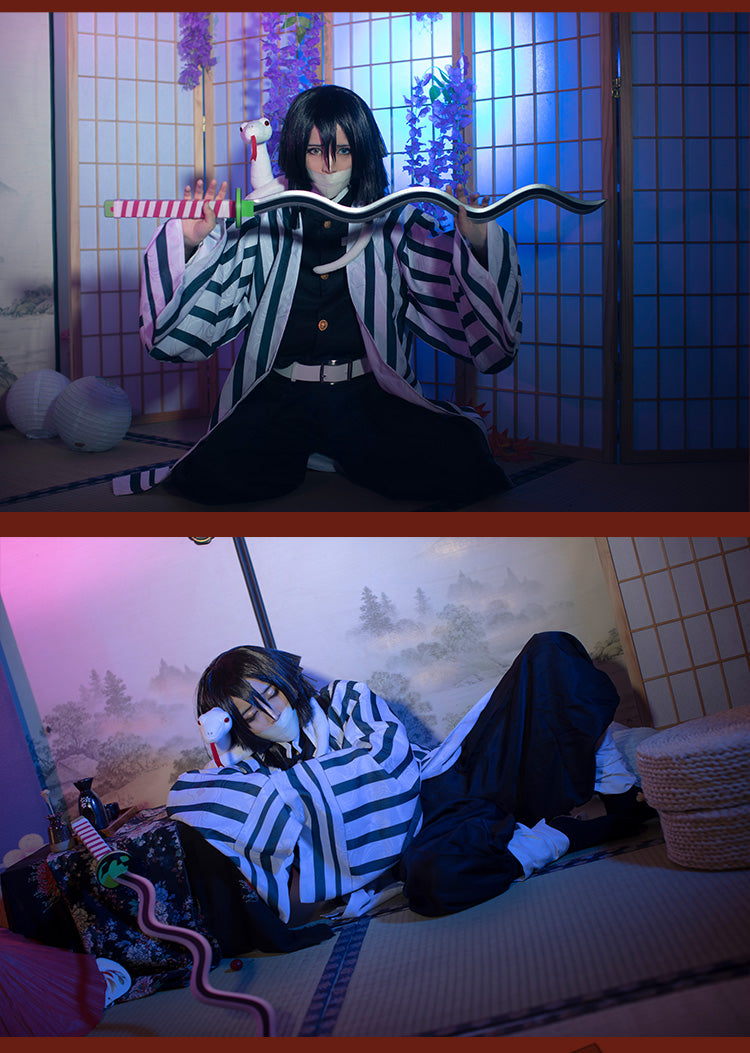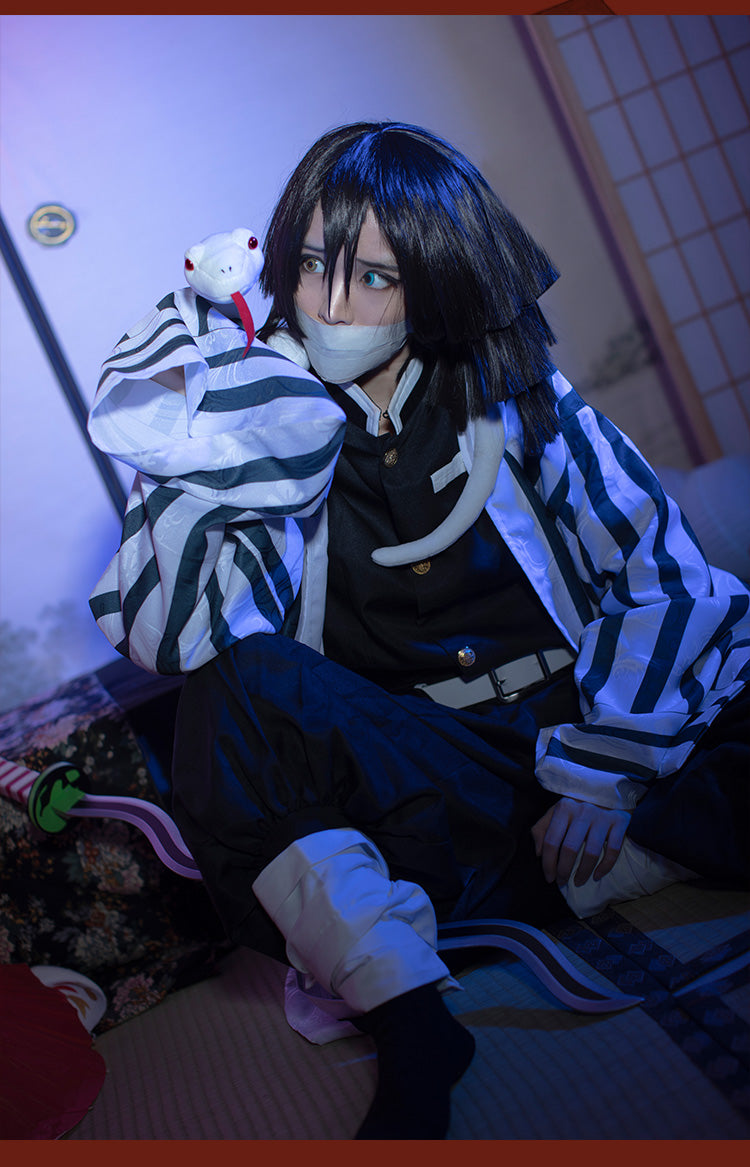 Anime/Game :   Demon Slayer: Kimetsu no Yaiba
Character      :    Iguro Obanai
Brand            :    DokiDoki    
Details           :    DokiDoki-SR Anime Cosplay Demon Slayer: Kimetsu no Yaiba Cosplay Iguro Obanai Costume Kimetsu no Yaiba Costume
Perfect
Everything was amazing! I ordered a size up from what I usually wear and it fit nicely for me.
Perfect!
The fabric is pretty decent, they were very helpful when I needed help, the details are good and it fits me perfectly (I'm size m)! Another pro, it arrived super fast. To be honest I think the costume price is good, the shipping fee is super high. Nonetheless, I really loved it, and it's worthy.
I love it
It comes with three packs of bandages two for the legs and one for the mouth which i can honestky say was a really nice surprise. It looks great and the shipping time given was generous, as it didnt take all that long to be delivered. I just cant applaud enough the customer service is also amazing thank you sm!
Perfecto, me encanta.
El cosplay es tal y como sale en las fotos. Me pedí la xl porque no quería que me quedara ajustado, la talla es tal y como te la ponen en la tabla. El haori me queda un poco grande pero no se ve mal. La calidad de la tela es muy agradable y no es para nada incomoda. Recomiendo muchísimo este cosplay, desde luego es el mejor que he comprado.
---
We Also Recommend