【Ready For Ship】DokiDoki-SR Game League of Legends Spirit Blossom Kindred Cosplay Costume
peole who ordered the depost can used the code "KINDRED" to get $5 off discount .
wig link 
https://dokidokicos.com/products/pre-sale-dokidoki-sr-game-league-of-legends-kindred-vayne-riven-cosplay-wig-spirit-blossom-lol-cosplay-spirit-blossom-wig?_pos=1&_sid=54ee1c834&_ss=r
the mask is included in the costume
The costume is super huge   ,we can't ship it with express shipping ,please contact us to pay extra shipping fee you need express shipping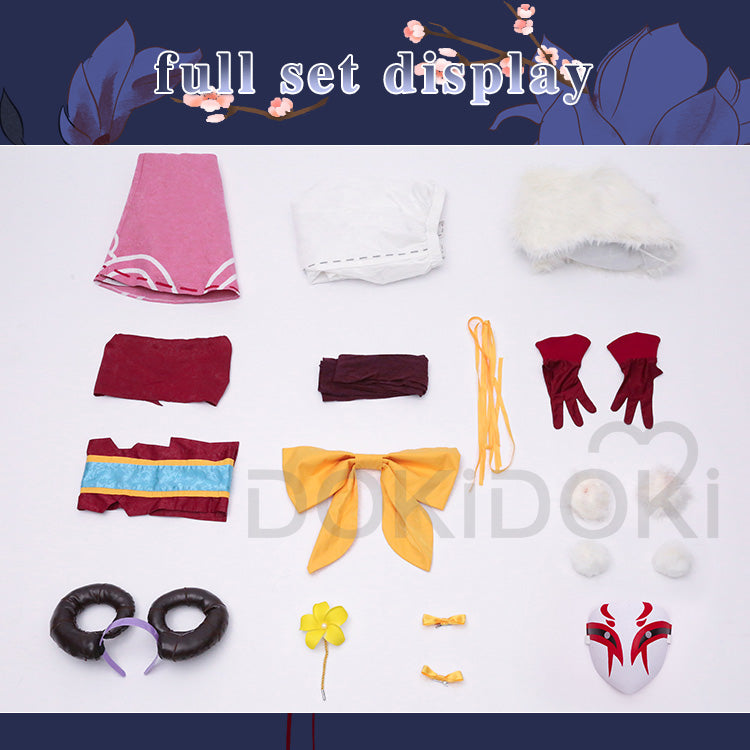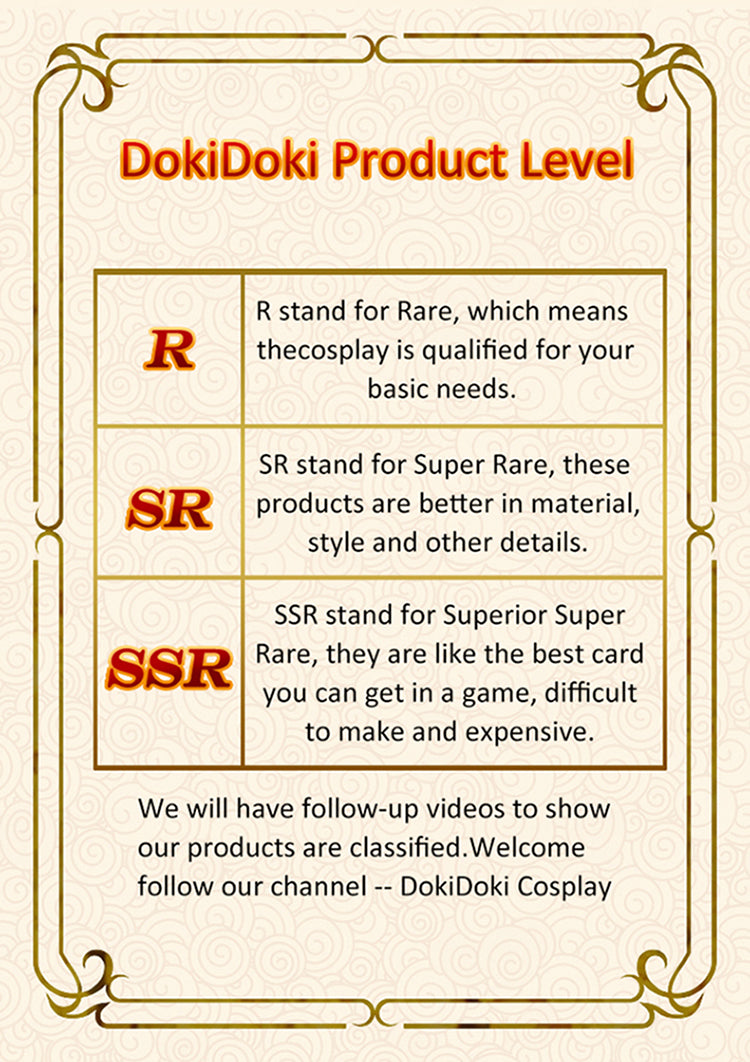 A pleasant surprise!
Because of a small mistake at the time of shipping I was really scared for my package.
I was wrong to worry so much! The suit is of a very good quality, good size (it gets stuck in the chest but I think it's because of the stitches (it can be changed easily))
I just don't know how to tie the knot in the back and straighten the horns properly. The mask needs some touch-ups but they will be really minimal.
I love the pants that are light to wear and the top with its details!
Good purchase, I highly recommend it !
Amazing <3
This was my first purchase from Dokidoki and I am SOOO happy! This cosplay is really beautiful and very well made. It takes a little while to put on but that's just because they're so many pieces. The only complaint I have is that the horns are uhh alright?? It comes with a headband to slide them onto and its very flimsy and has them sit at an awkward angle. I 3D printed a pair before hand so it isn't a big deal but might be something other people would like to know. The mask also needs a touch-up on the paint job but again, its not really a big deal. Also I am 5ft 11in and 130 lbs and the large fits great! Overall, I 100% reccomend this.
---
We Also Recommend