DokiDoki-SSR Anime Re Zero x Game SINoALICE Ram Cosplay Women Costume

Full set cosplay=headwear+neck accessory+arm armor+sleeves+dress+skirt+stocking
The wig link
https://dokidokicos.com/products/dokidoki-cosplay-anime-re-zero-cosplay-wig-re-starting-life-in-a-different-world-from-zero-ram-rem-wigs-women-pink-blue-hair
The model wear a petticoat like photo show , it's not inlcluded in the cosplay , it's too big ,we can't ship it .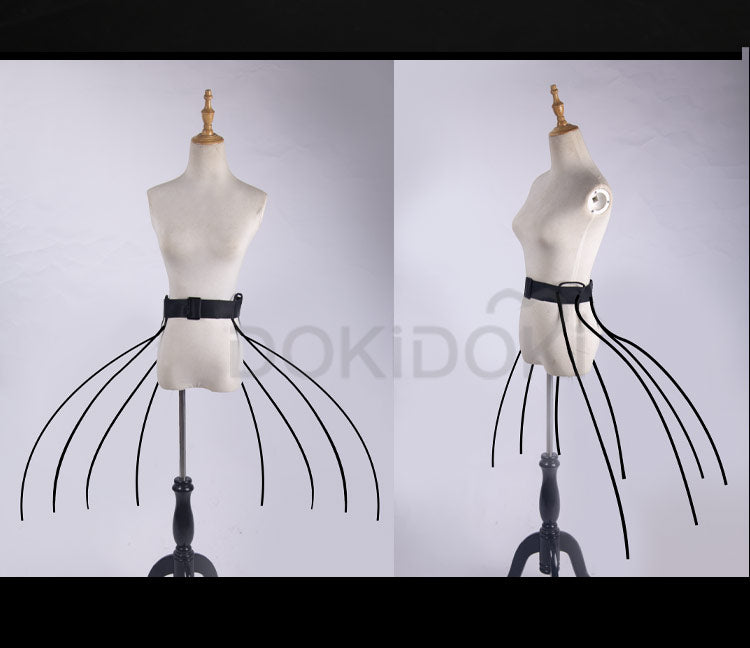 Super pretty cosplay. It is worth the money you pay for it! Only thing I disliked are the armpieces and the armour. But hopefully I can fix them meself up a bit. The fabric us such high quality. I adore this cosplay!!!
Very nice costume with many details. But the size...
The costume is very nicely made and has a lot of details. You can tell that they worked with love here. Unfortunately, even the largest sizes are still too small for a normally built European girl. Here, not only for this costume, but also for all others, adjustments to the European market would have to be made. Otherwise everything was great!
---
We Also Recommend