DokiDoki-SR Anime Jibaku Shounen Hanako-kun Cosplay Yashiro Nene Cosplay & Wig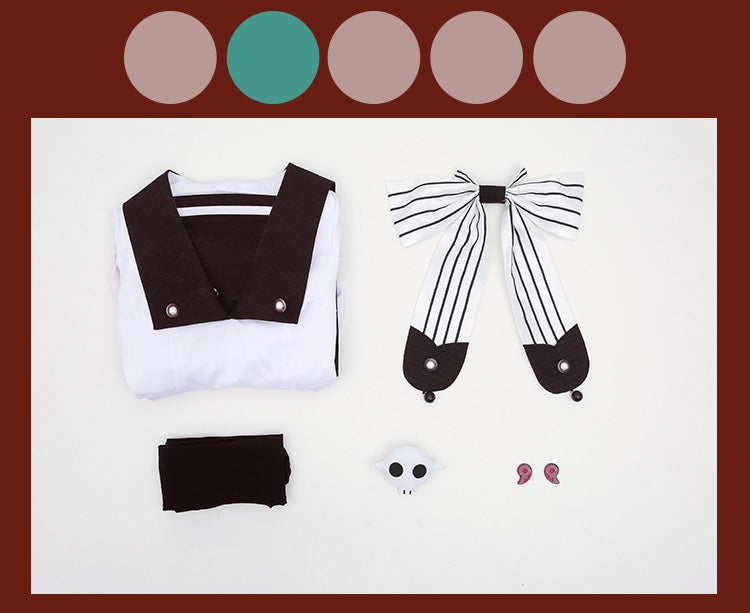 High Quality and just perfect!
The quality of this costume is outstanding! It totally blew me away. Just needed a bit of ironing and it was perfect. I make some of my costumes and I buy some, so I look at details like how it is constructed and lining fabric, etc. Everything in this costume was really wonderful. I'll definitely come back to DokiDokiCosplay if I want to buy another costume.
Fantastic quality
I love this cosplay. It is such great quality and it even includes the little hair pieces!! :) They did however send me the wrong size but i'm sure it was a one off chance. Overall it is 10/10 and I would highly recommend
Perfect !!
This was honestly exceeding my expectations ! The size was amazing, and fits me very well, there is a zipper underneath one arm along with push buttons along the inside of the collar to help you get it on. The fabric is wonderful, ( and although my photos make it look dark it is a nice dark brown, the filters I use just shift the colour. ) the inside of the skirt is red, and I think this is the best version of the dress available for cosplay :)
The set includes the stockings, dress, bow, skull and hair clips ( though I'm not wearing them in the video ) ! Beneath the collar is two buttons to clip the bow onto, the only small trouble I had was with attaching the skull, but it's easy once you've got the hang of it !
Will definitely buy from again !
---
We Also Recommend