DokiDoki-SR Anime Jibaku Shounen /Toilet Bound Hanako-kun Cosplay Yashiro Nene Cosplay & Wig
The wg is for presale ,not in stock ,next btach need wait till Nov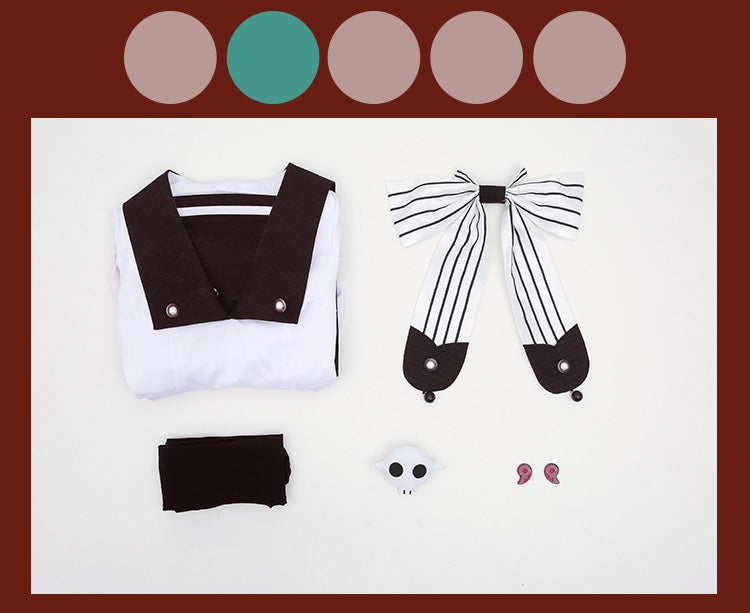 It was simply amazing!
Everything came out so well perfect fit and excellent customer service!
AMAZING!!!!
Got this and another cosplay for my birthday and I'm SUPER happy with it! Fast shipping ( considering the circumstances with covid) and I'm super happy with the quality and detail that this cosplay has!!! Thank you so much and I will be buying from you again!!!
Fantastic quality
the dress has quite good quality, it is exactly as seen in the images. I got confused with the size so it is a little tight, but it is perfect
High Quality and just perfect!
The quality of this costume is outstanding! It totally blew me away. Just needed a bit of ironing and it was perfect. I make some of my costumes and I buy some, so I look at details like how it is constructed and lining fabric, etc. Everything in this costume was really wonderful. I'll definitely come back to DokiDokiCosplay if I want to buy another costume.
Fantastic quality
I love this cosplay. It is such great quality and it even includes the little hair pieces!! :) They did however send me the wrong size but i'm sure it was a one off chance. Overall it is 10/10 and I would highly recommend
---
We Also Recommend