DokiDoki-R Game Twisted Wonderland Vil Cosplay Costume Men
The processing time of this cosplay is 15 days .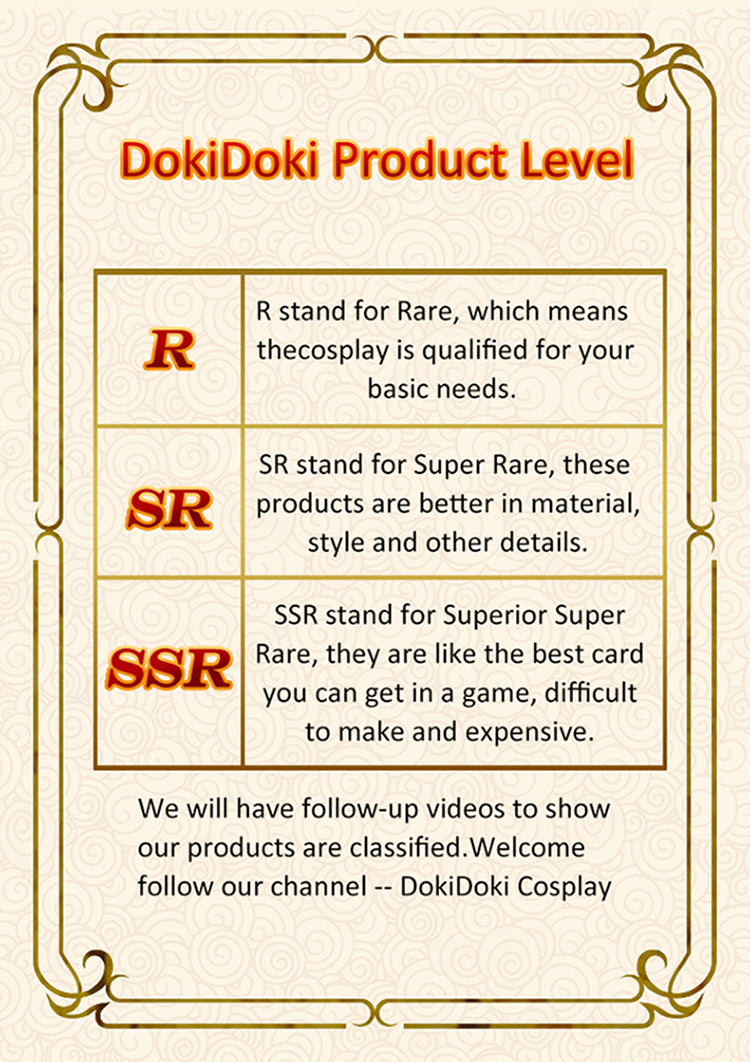 It's ok but not worth the money
I originally was very excited to receive this cosplay, and went through a loop trying to receive it. At first it said the processing time was 5-7 days but after nearly 2 weeks of no shipping email I was told that it was delayed due to a "hat" that was being made for it which was...odd seeing how the cosplay doesn't come with one. Though it did ship on the date that the seller said it would so I can't complain on that.
When I received the piece I was initially disappointed about not receiving this mysterious hat but nevertheless I had the cosplay in hand after weeks of waiting. As I tried it on I noticed that the school emblem on the upper half of the kimono portion was crooked and not aligned whatsoever. Second, the shirt and buttons are completely incorrect. It is literally a regular black t shirt with an attachable white collar that makes you look like a priest. False advertising really since the sample image show OTHERWISE. Third, the kimono portion is way, way too long, and went all the way down to my mid calf rather than mid thigh as shown in both the original art as well as the sample image, and I am not short by any means (5'7). Lastly, the black tulle/organza/whatever transparent fabric interlining is NO WHERE TO BE FOUND. It is literally this 1 inch piece of fabric stuck on to the end of the sleeves. It's like they didn't even try.
A positive of this however is that the fabric for the kimono is actually a nice quality and has little to no shine.
I highly suggest being extremely careful if you do choose to buy this product because I can personally assure you that it is by far not worth the price. Like 59$ USD + almost 25$ USD in shipping ???? Forget about it. I honestly expected better
---
We Also Recommend