DokiDoki-R Anime Kakegurui Cosplay Yomoduki Runa Costume
This link is only for the coat and stocking 
The wig link 
https://dokidokicos.com/products/dokidoki-anime-cosplay-wig-kakegurui-yomoduki-runa-hair-women-long-stright-hair-anime-cosplay-wig-kakegurui?_pos=4&_sid=8b2c0359a&_ss=r
The inside uniform link 
https://dokidokicos.com/products/dokidoki-r-anime-kakegurui-cosplay-yumeko-jabami-school-uniform-women-costume-anime-kakegurui-yumeko-jabami-cosplay-costume?_pos=7&_sid=8b2c0359a&_ss=r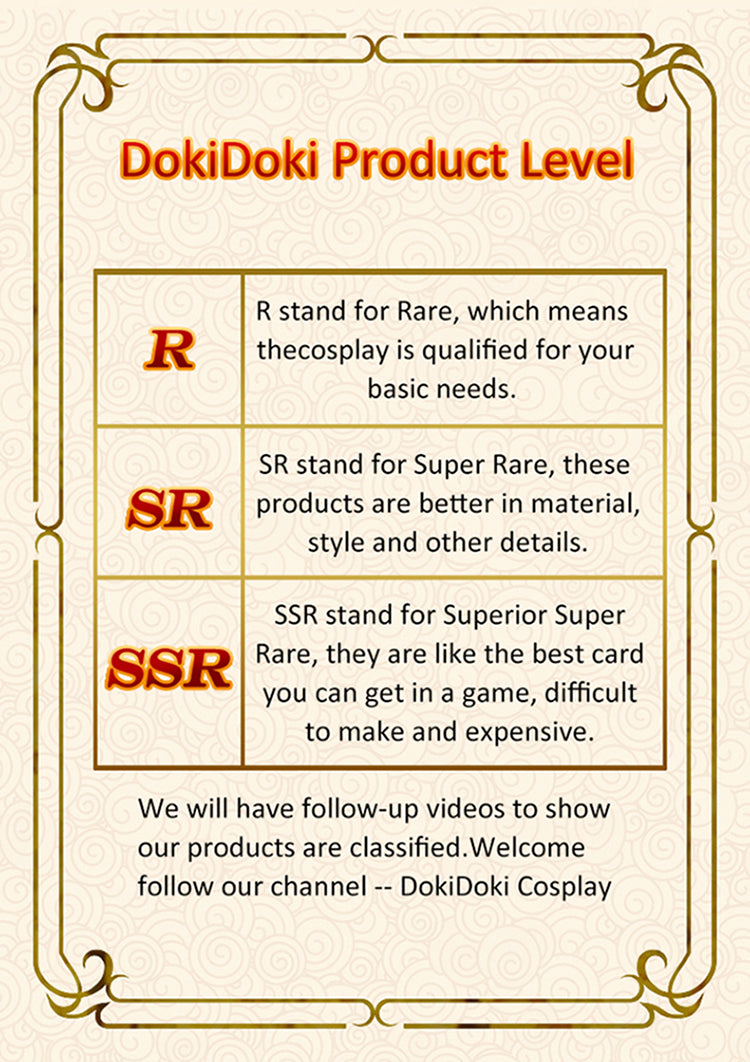 So cute!!
It fits so perfectly and I'm absolutely obsessed with it. I love how the ears and tail are detachable for a more casual look! The only thing I'd wish for is real pockets
the coat and stockings
The coat and the stockings are good quality, but the first thing i noticed about my coat was that it didnt have the bunny tail. aside from the everything else was good!
It was pretty good for a first cosplay
It's actually pretty good I am a small but it was quite tight if I went bigger it would have been to big but still a good first cosplay
---
We Also Recommend