DokiDoki-R Anime Attack on Titan Cosplay Mikasa Ackerman Costume Eren Jager Costume Full Set
Full Set
Brown Jacket Suit =Braown jacket+Pants +blouse+skirt+belt
Green Cloak Suit =Green Cloak +Pants +blouse+skirt+belt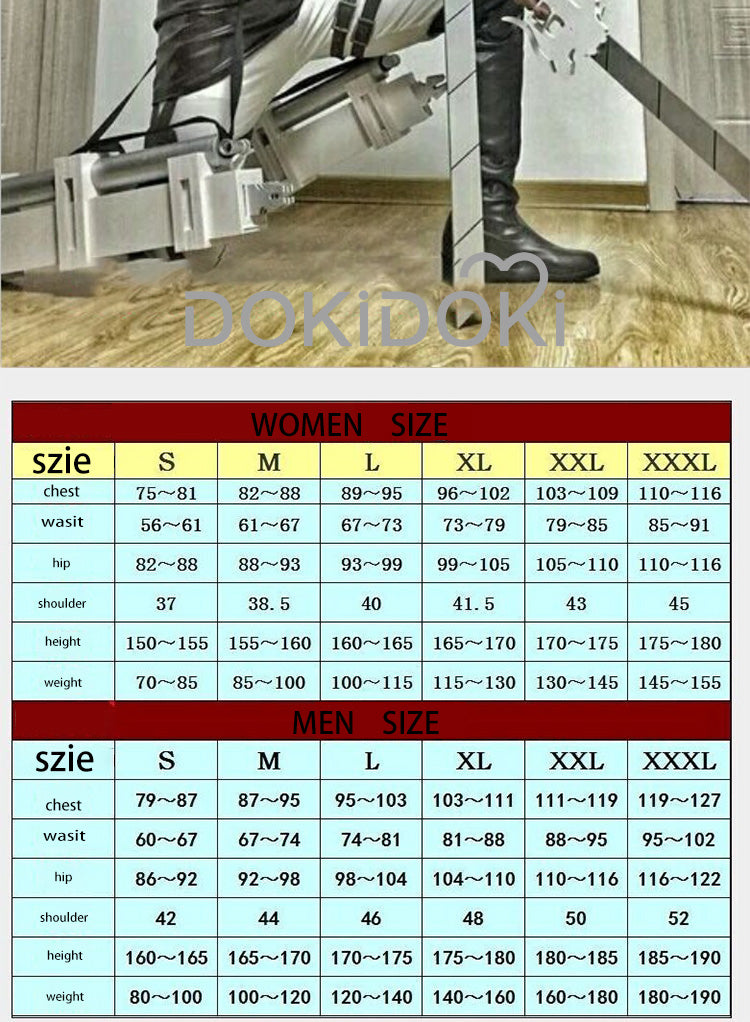 DokiDoki-R Anime Attack on Titan Cosplay Mikasa Ackerman Costume Eren Jager Costume Full Set
Amazing!
I am so happy about it! The quality is PERFECT and so is the harness! The skirt is great too, the color is just right. The choice of materials for the harness and the skirt are judicious, they do not seem to deteriorate easily! On the pictures I did not put the shirt that comes with it but there is one. The jacket is super cool and the patterns are very well integrated on it.
For the cream pants and the white shirt, you have to put something underneath but you should have known, it's not that important.
Correct size compared to the picture, I'm fine!
And with its low price you should not hesitate!
I just want to mention that the boots are not part of the purchase.
Does it come with the full cosplay or only the the cape / jacket?
Great quality
The quality was great. It was pretty difficult to put all the different straps on, but after the first try it started getting easier to put on. I really love this cosplay.
DokiDoki-R Anime Attack on Titan Cosplay Mikasa Ackerman Costume Eren Jager Costume Full Set
---
We Also Recommend