【Ready For Ship】DokiDoki-R Game Genshin Impact Cosplay Amber Costume Women
l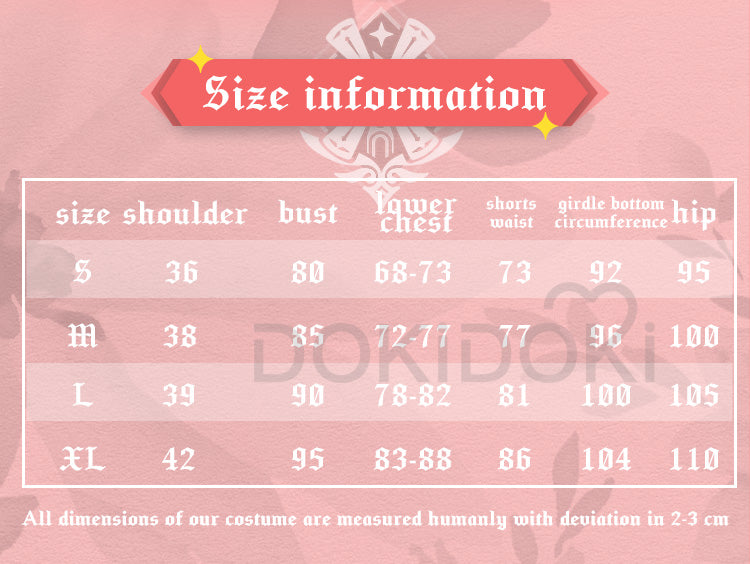 It's overall pretty flimsy but it's good nonetheless
Love the quality and costume so much !! The only issue I had with the costume was with the Jacket and the sleeves. The black sleeve piece was super tight so I had to cut a slit on both sleeves to get the jacket on but apart from that everything else fits very nicely and looks great !! I was one of the first 5 orders so I did get the Baron Bunny free which was super cute and I love him (He is also very well made) !! Overall very good quality only a couple of small easy fix issues :') !!
/: idk
ok so first of all i was not sent the shorts that were supposed to come with this. i had to double check that they even came with the order, but they were not included in my package. second, the little pouches that are at the hip are very flimsy and flat. The jacket is nice but very small. the sleeves didnt make it past my forearm and was a bit choking. the string to lace up the corset in the back was cheap. also the socks are thin and have a hard time staying up.
good things: the gold detailing on the outfit is nice and all of her little golden ornaments come. (one of mine broke in the mail) the vision is cute and looks good. the headband is also very nice! i was surprised at the quality of the googles too.
anyways, if youre thinking about buying this, it's up to you. i was disappointed, but idk
---
We Also Recommend