DokiDoki-R Game League of Legends Cosplay KDA The Baddest Ahri Costume
Full set=ears+tops+skirt+stocking
The wig link
https://dokidokicos.com/products/dokidoki-game-league-of-legends-cosplay-kda-ahri-cosplay-costume-lol-women-league-of-legends-k-da-ahri-costume-wig-halloween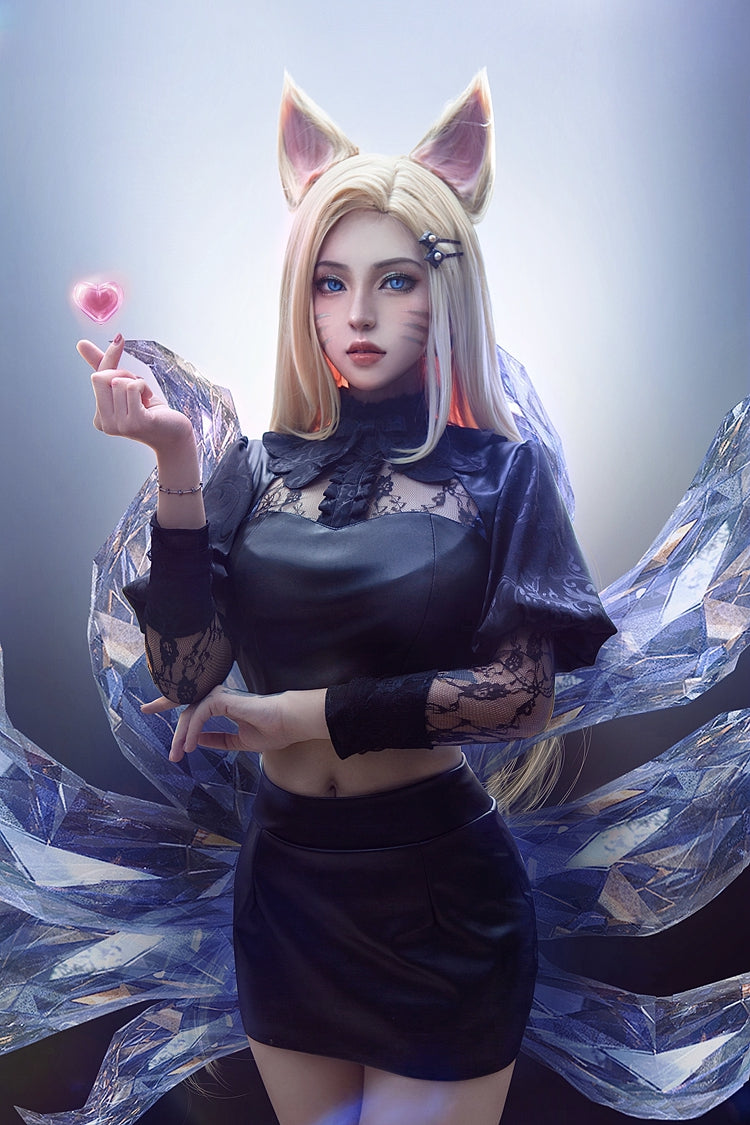 Absolutely gorgeous
This cosplay quality is very stunning and looks just like the character!
Nice but a little bit tight
I really liked the materials you used for Ahri´s costume, but I think the sizes should be bigger, especially for Latin American costumers.
Beautiful KDA Cosplay
I bought the cosplay in size S and it fits perfectly. I was afraid that the top would have a loose fit but it was tight and perfect. The material used is very smooth and no color is rubbing off. On the top there are 2 zippers included which makes it easy to put on.
I also bought the wig and even though it isn't a lace front Wig, it is doing a great job to hide the natural hairline.
For more questions, ask me at Instagram.com/xeruchan.cosplay
Очень хороший прошив, единственное стразы на заколках отлетели но это легко поправить. Очень медленная доставка! Но сам костюм велеколепен! Огромное спасибо продавцу!
---
オススメ商品