【Ready For Ship】DokiDoki-SR Cosplay Anime Demon Slayer: Kimetsu no Yaiba Cosplay Tomioka Giyuu Cosplay Costume Halloween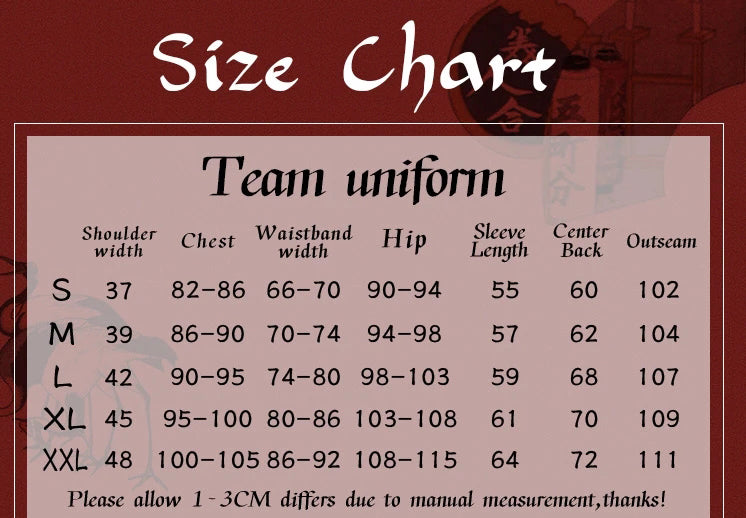 Anime/Game :   Demon Slayer: Kimetsu no Yaiba
Character      :   Tomioka Giyuu
Brand            :    DokiDoki    
Details           :    PRESALE DokiDoki-SR Cosplay Anime Demon Slayer: Kimetsu no Yaiba Cosplay Tomioka Giyuu Cosplay Costume
Love it!
Shipping was quick and this is by far my favorite costume! The detail is just as you see in the pictures. I'm so glad I went with dokidokicosplay!
【L Ready For Ship】DokiDoki-SR Cosplay Anime Demon Slayer: Kimetsu no Yaiba Cosplay Tomioka Giyuu Cosplay Costume Halloween
Hermoso
Muy linda los detalles y demás, solo que pensé llegaría un guinda más fuerte, y llego un poco opaco, aun así esta hermoso
Cosplay M
I took these photos only yesterday, but I absolutely don't regret it! This cosplay deserves a lot! From impeccable fabrics to comfort, I will definitely wear it millions of times!
Perfect
The cosplay quality is amazing ! I can only recommend it and finally I have one which perfectly fits bc I'm quite tall (170cm) and the trouse fits perfectly.
Bought the cosplay in size L
---
オススメ商品