DokiDoki Anime My Hero Academia/ Boku No Hero Academia Cosplay Wig Asui Tsuyu Hair Long Green Heat Resistant Hair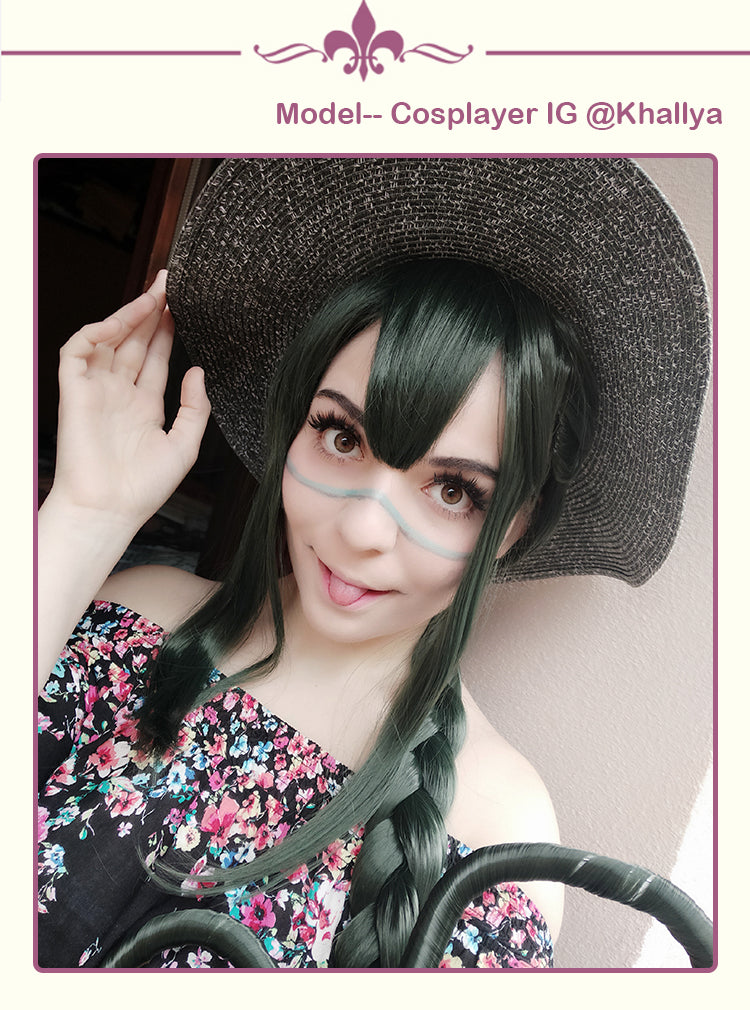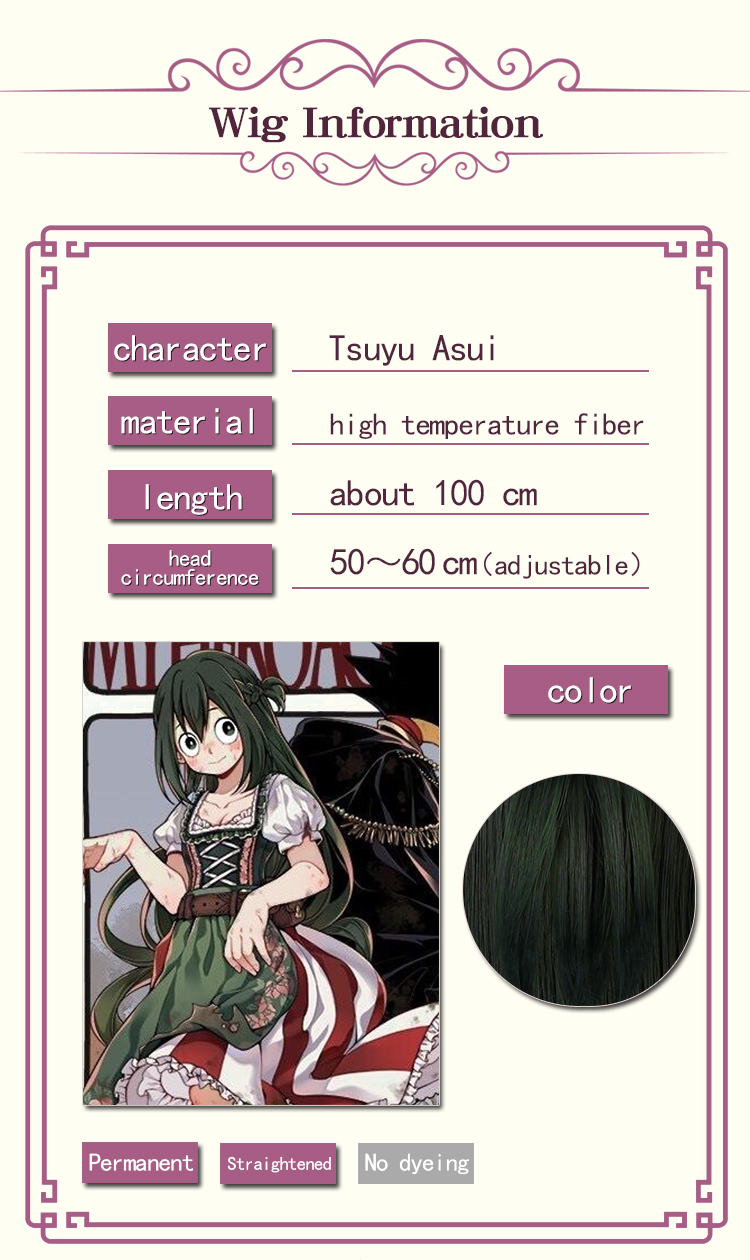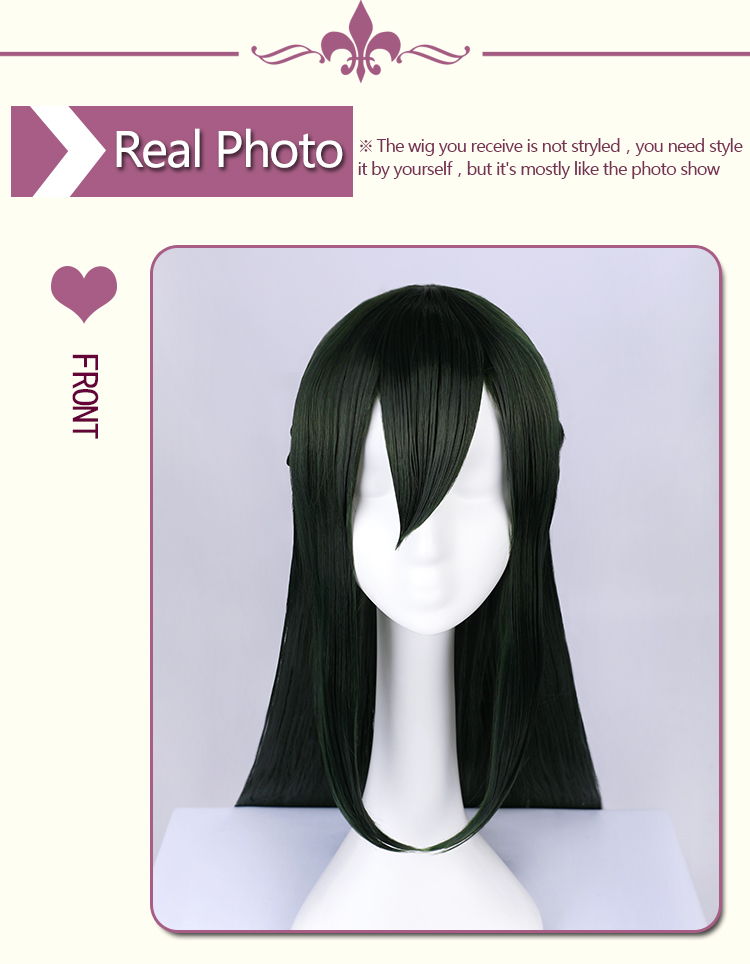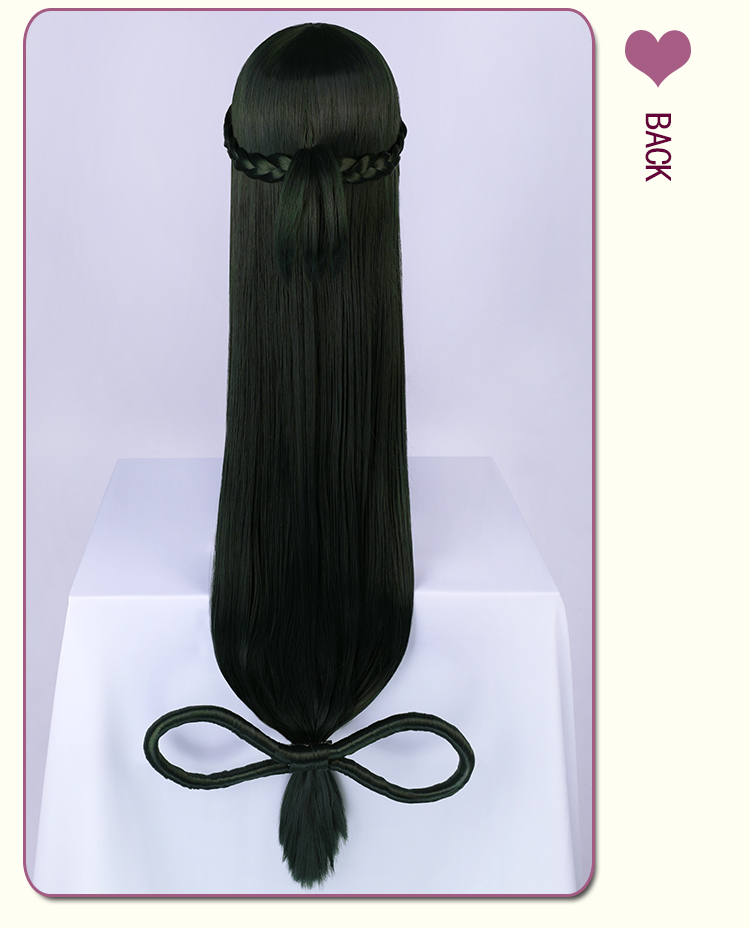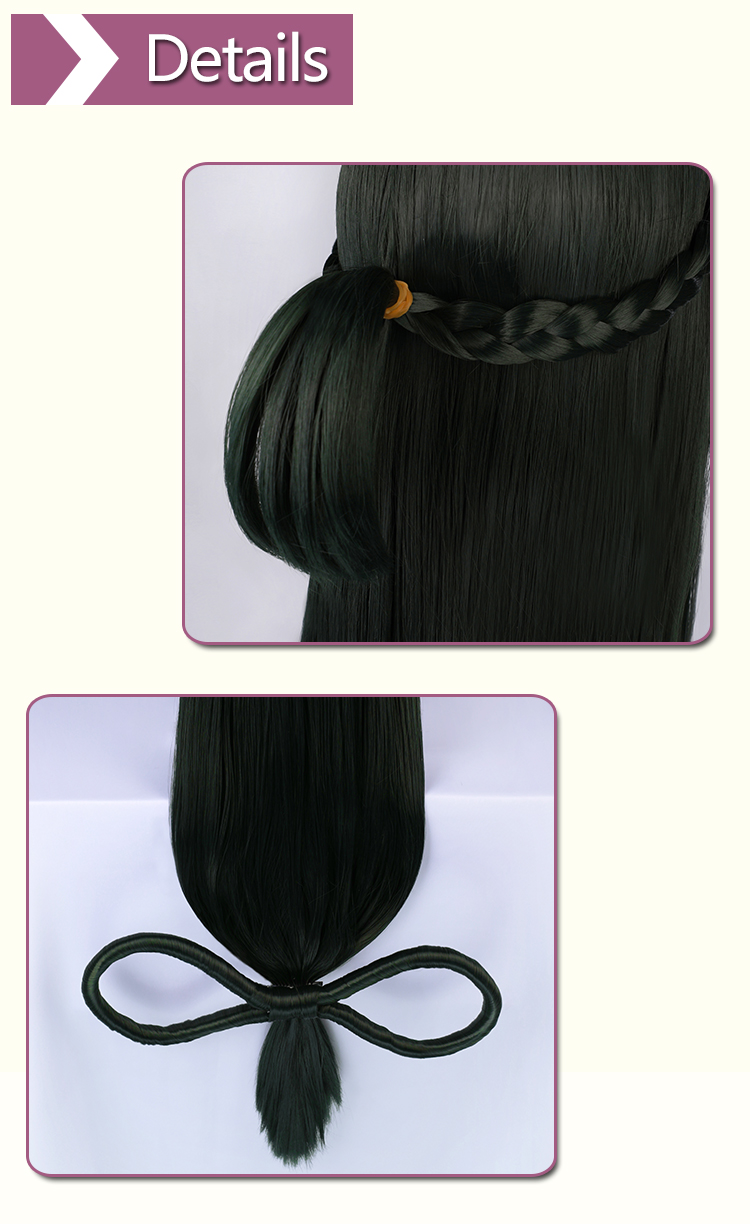 Anime/Game :    My Hero Academia
Character      :    Asui Tsuyu
Brand            :     DokiDoki    
Details           :     DokiDoki Anime My Hero Academia/ Boku No Hero Academia Cosplay Wig Asui Tsuyu Hair Long Green Heat Resistant Hair
Great wig!
Amazing wig! Friend bought it and it looks so pretty and soft- perfect for tsu!
Good length and colour but a little shiny, excellent accessory
The colour and length of the wig are very nice and accurate, and it's very soft and silky. The bow that Tsuyu has at the end of her hair is made very well too. The wig is quite shiny though but I just soaked it in diluted fabric softener for a few days to fix it. It's still a little shiny under fluorescent lighting but in natural light it's very nice. Also, the wig doesn't come styled with the braids as in the photo but it won't be too hard to do it yourself :) I'm quite satisfied with this wig!
---
オススメ商品