【Ready For Ship】DokiDoki-SR Anime Cosplay Cosplay Kocho Shinobu Cosplay Kimetsu no Yaiba Costume Women Halloween
Q: What is ready for ship/in stock/presale?

Ready For Ship:

The ready for ship items can be shipped out in 1-2 business days after you place the order! If you need something urgently, we recommend you choose the【Ready For Ship】items!

In Stock:

The order processing time of the【In Stock】items is about 7-10 days normally. Except the shoes.

The order processing time of the【In Stock】shoes is about 10-15 days normally.

Presale:

Presale means the item is under production right now. 

The processing times for presale items are estimated based on the factory's past production experience, we can't promise it will delay or come out sooner.

And the processing time varies for each presale product, please refer to the product details page!

When one batch comes out, preorders will be shipped out according to the sequence of ordering time! (oldest order placed will be sent first) 

Additions:

1.You can order the presale/instock/ready for ship items together.

2.The order processing time won't change no matter what shipping options you choose.

3.In most cases, we will ship your order within promised estimated time, just in case, the product status changes from in stock to presale, we will notify you or you can email us for latest progress.

Contact email: dokidokicosplay2019@gmail.com
Q: What is the estimated time of arrival?

The arrive time=Order Processing time (as shown above)+Transportation time

Transportation time:

Transportation time depends on the shipping options you choose: 

*Express Shipping:  7-10 days

*Commercial Shipping: 10-25 days

*E-Packet/China Post: 25-75 days 

You will see 2-3 shipping options when checkout!

If there is no shipping option, it is probably because you have too many items in your cart or the items are too heavy, we suggest you divide it into two orders, don't worry, the shipping fee is the same as if you order them together! 

Parcel tracking:

After the order is shipped, you will receive a shipping confirmation email with the tracking number and tracking link.

If you find that the status of your order has changed to "fulfilled" and you still have not received the email, please feel free to contact us!

Contact email: dokidokicosplay2019@gmail.com
The costume is ready for ship,order processing time is about 1-2 days.
Size XL=XL uniform+L haori
We don't sell Kochou Kanae butterfly accessory separately ,you can only order it with our items together .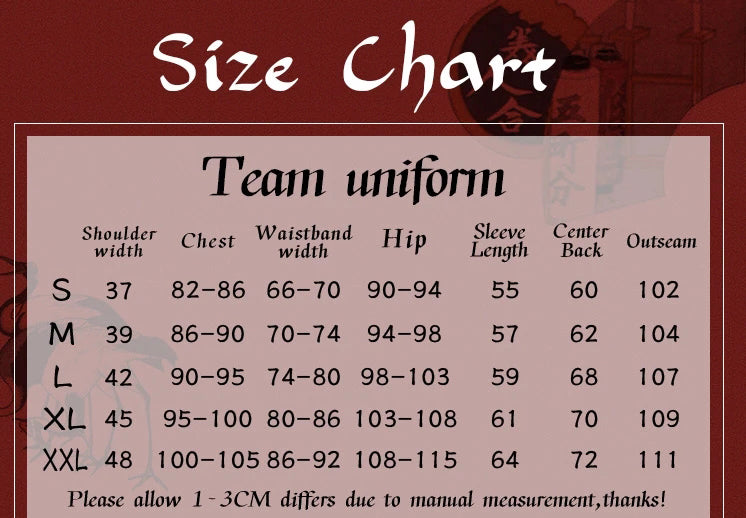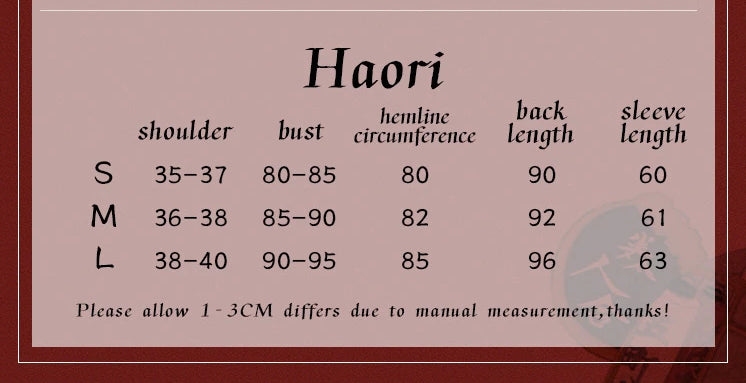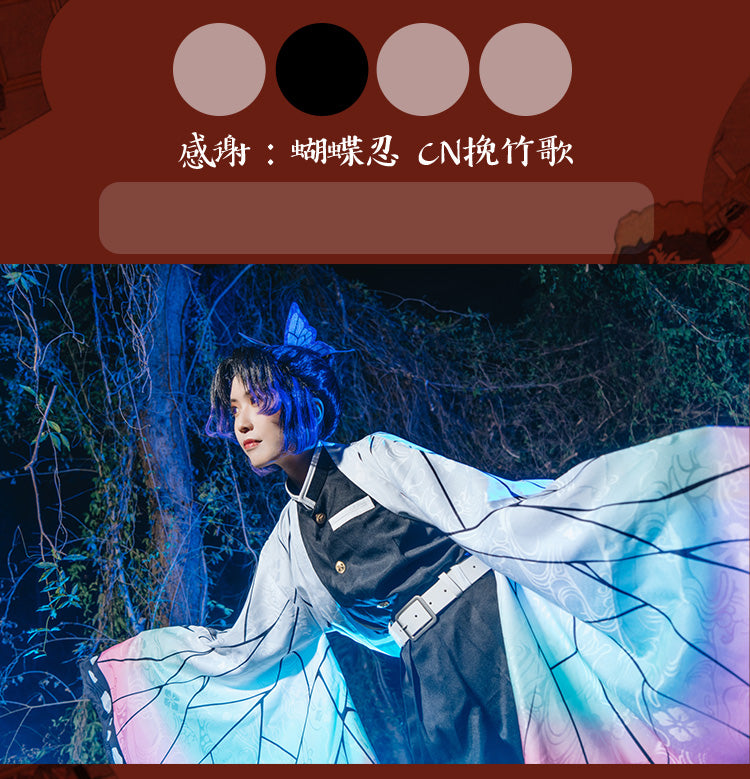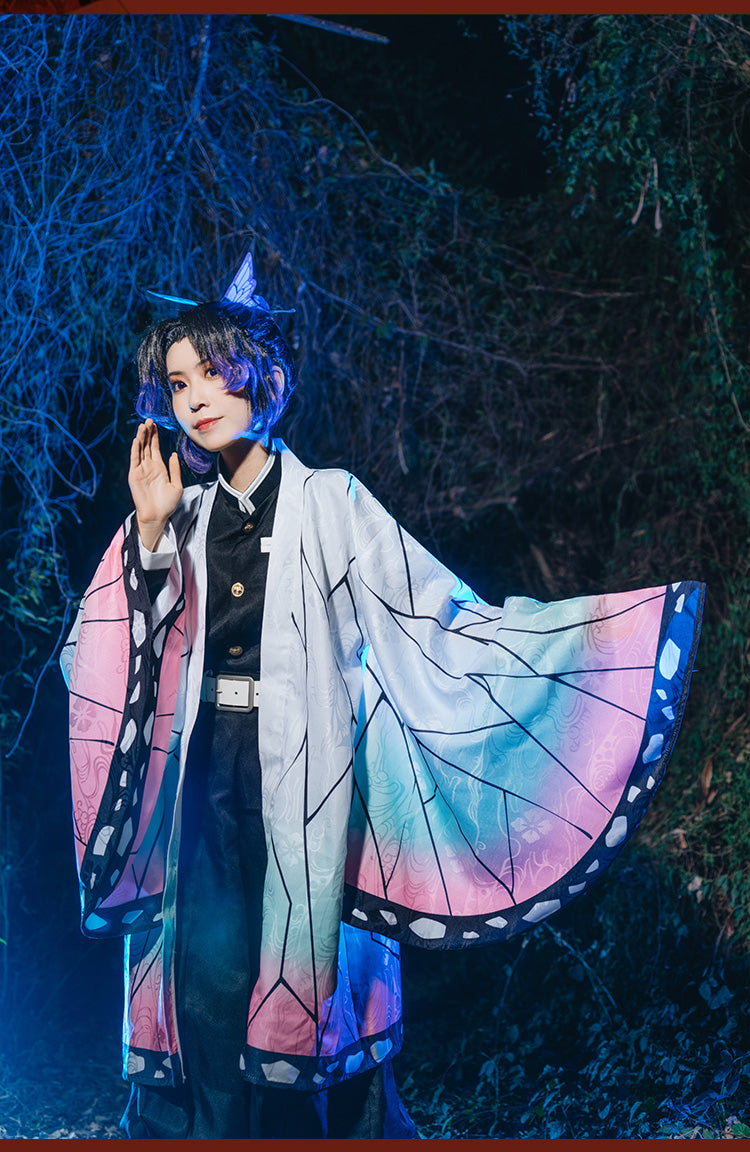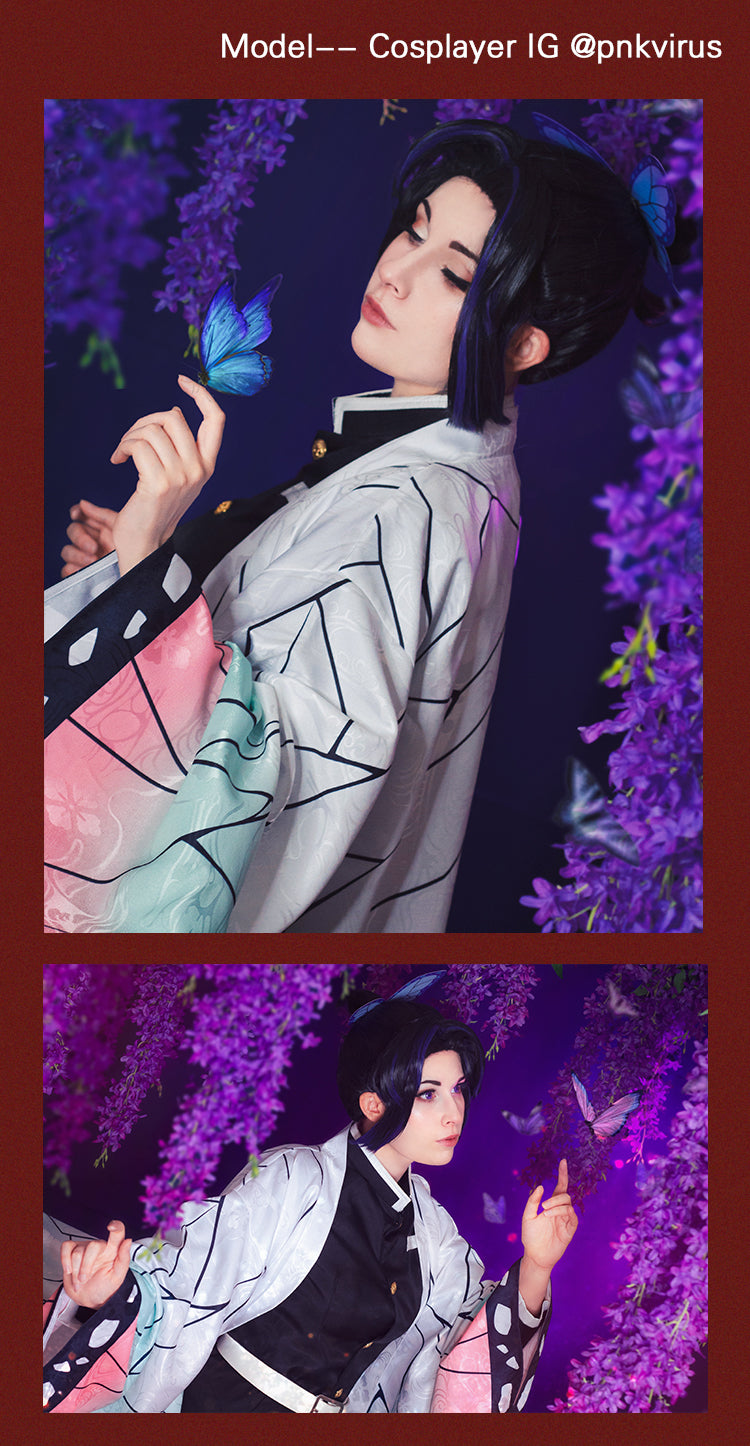 Anime/Game :   Demon Slayer: Kimetsu no Yaiba
Character      :    Kochou Shinobu
Brand            :    DokiDoki    
Details           :    DokiDoki-SR Anime Cosplay Demon Slayer: Kimetsu no Yaiba Cosplay Kochou Shinobu Cosplay Kimetsu no Yaiba Costume Women
Super nice cosplay
The shipping was fast, got it in 2 weeks!
Cosplay itself was nice quality, a tiny bit to small for my chest but nothing noticeable.
The buttons fell off almost immediately but that's a super quick fix!
I'm happy with the cosplay and must be one of the best qualities I've seen in a bought cosplay
The butterfly for the hair I made myself (the one you get is a normal fabric/felt material)
Perfect Costume
Fast delivery. Good quality item.
10/10 Would recommend!
I adore this cosplay it is beautifully made the quality everything is perfect, the fabric choice is fabulous and it looks amazing, The pants are puffy like the ones in the show, the haori has a butterfly like sleeve and it is nice and long on me which I love!! The buttons on the uniform shirt have little designs in them which look perfect! I was scared at first to try it on but it fits me perfectly I definitely recommend measuring yourself a few times to make sure its accurate! The shipping took a little but that's understandable because I live far away from where the inventory is kept. This is my first time ordering from doki doki and I will again, very impressed!
Beautiful!!!
The size is a large but it fit pretty snug. The haori is huge which is pretty cannon concidering that shinobus hoari came from her older sister who was taller than her. The butterfly clip came folded so i had to use some sort of technique to get it to stay flat. I also didnt like the hair clip the butterfly was on so i replaced it by supergluing a bobby pin in the middle. Other than that, the cosplay is beautiful. (Socials are graciewantstocosplay on both instagram and tiktok)
amazing!
ahh!! i love this cosplay, its so pretty and is so comfortable. the fabric is amazing though there are a few loose strings on the haori. the pants have a zipper i didn't know about so it was difficult putting it on for the first time lol
love love LOVE it shes so gorgeous
im a US size small/medium and sized up to a large and i think a medium would've been better, but its still so comfy. im 5'8 and it fits very well!