【Ready For Ship】DokiDoki-SR Game Genshin Impact Kazuha Cosplay Costume Doujin Casual Wear Sweater Hoodie
Artist @Enissaceb
The cosplay is for presale 
Order processing time is about 90-120 days normally
Next batch will come out in late June. We are not sure if it delay or come out sooner 
Your order will be sent out once the factory finish producing 
(we will update here if there are any change)
This cost is very baggy .For girls, we recommended you choose one size smaller for the coat.
I love it!
The quality of these clothes is amazing!! So comfortable to wear and fitted me perfectly! 100% worth the money!!
Perfect birthday present for me!!
High Quality! Great Feel!
Love this hoodie! Definitely get if you are a Kazuha fan!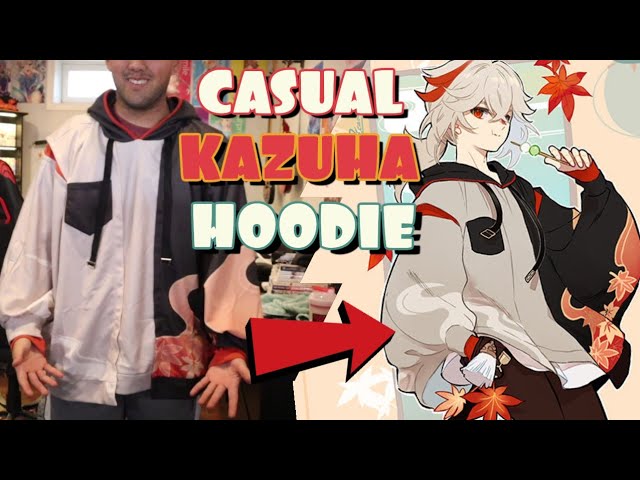 【Ready For Ship】DokiDoki-SR Game Genshin Impact Kazuha Cosplay Costume Doujin Casual Wear Sweater Hoodie
Surprisingly more cozy than expected. The belts at the front near the hood don't serve any purpose, but aside from that, I love it!
This thing is awesome. Just like the description, the material is pretty thic and doesn't feel cheap. Customer service is great, they give you all the info you need... waited a bit as it's for preorder but the shipment itself (from notice to arrival) was way faster than expected. great experience overall.
---
We Also Recommend