DokiDoki-SR League of Legends Spirit Blossom Ahri Cosplay Costume Women
$78 does not include the tail price
The tail link 
https://dokidokicos.com/products/dokidoki-sr-game-league-of-legends-cosplay-spirit-blossom-ahri-lol-cosplay-women-ahri-spirit-blossom-costume-tail
$10 off discount code --AHRI  for customers only who ordered the  $5 deposit  .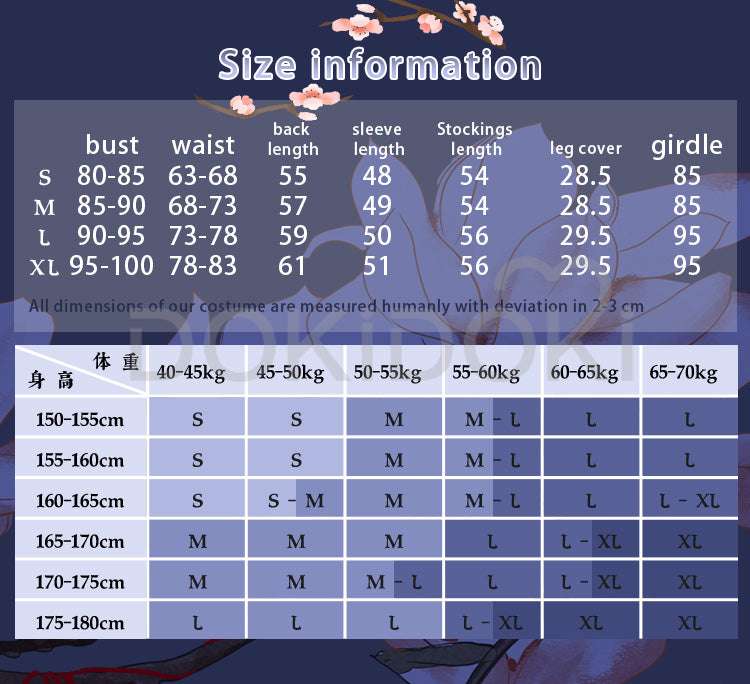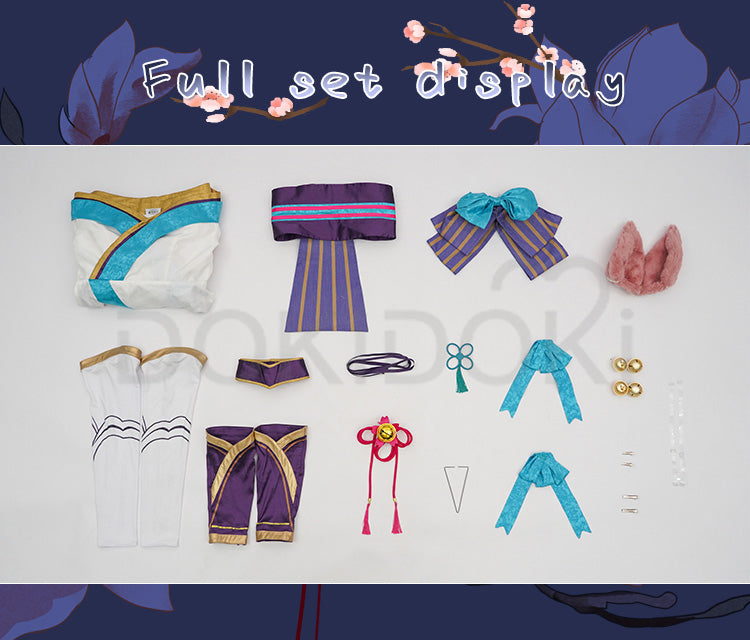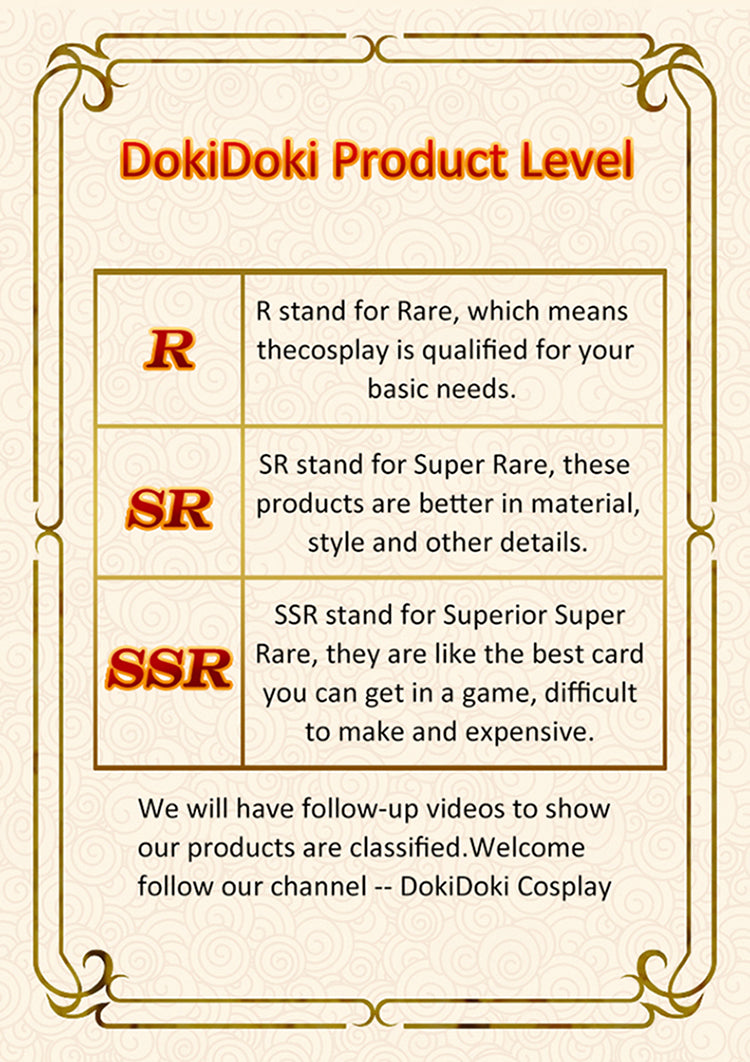 Wonderful costume
The costume is very well made and looks exactly like on the photographs!
Perfect!
The Quality is amazing! Pre ordered this last november. It arrived last December. This is literally one of my dream Cosplays.
Quality: Bonkers just perfect!
Sizing (1.75cm , 63kg) being tall but rather slim I'm always scared with asian sizes but this was perfect.
Shipping: because it was a pre sale of course it took longer still perfect timing!
🇩🇪 Das Cosplay ist wundervoll! Allein die Qualität qwq.
Sizing (175cm , 63kg) dadurch dass ich recht groß bin aber doch was schmall bin ich immer recht vorsichtig aber alles war super keine Probleme c: passt wie angegossen.
Shipping: durch das Pre sale hats natürlich was länger gebraucht aber vollkommen ok c:
Qualität: wie gesagt wundervoll!
DokiDoki-SR League of Legends Spirit Blossom Ahri Cosplay Costume Women
So pretty!
This Cosplay amazed me, the dress it's well made, the fabrics from the costume are extremely rich in soft textures, it feels like a real kimono. The belt and the bow for the waist are really easy to put on, I'm glad the didn't went for velcro because your wig could get stuck.
For the accessories, the ears aren't bad though I would prefer a headband for them. The bows an the bells are really pretty. As for the socks, these are tight, in my case it isn't that bad but could be a problem for others, also there's no white socks for the feet.
I ordered a size S and it fit perfectly, I had room left and my booty wasn't exposed.
Overall, amazing quality.
---
We Also Recommend