DokiDoki-SR Game Genshin Impact Cosplay Xiao Costume Men Shoes
  The cosplay is for presale not in stock ,first batch will come out in July
The SR and SSR  preorder processing  time is about 90-120 days normally .

(we will update here if there are any change )
The mask not included in the costume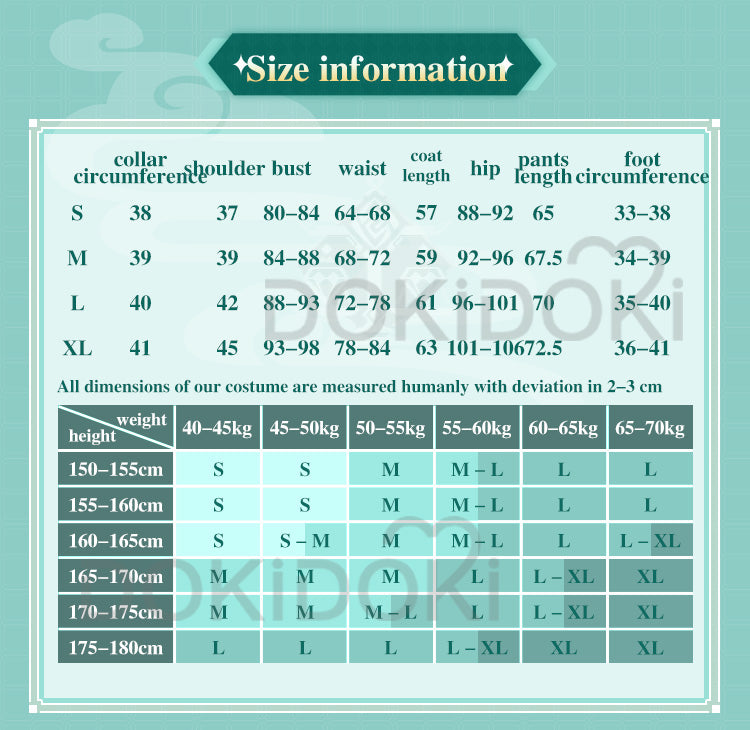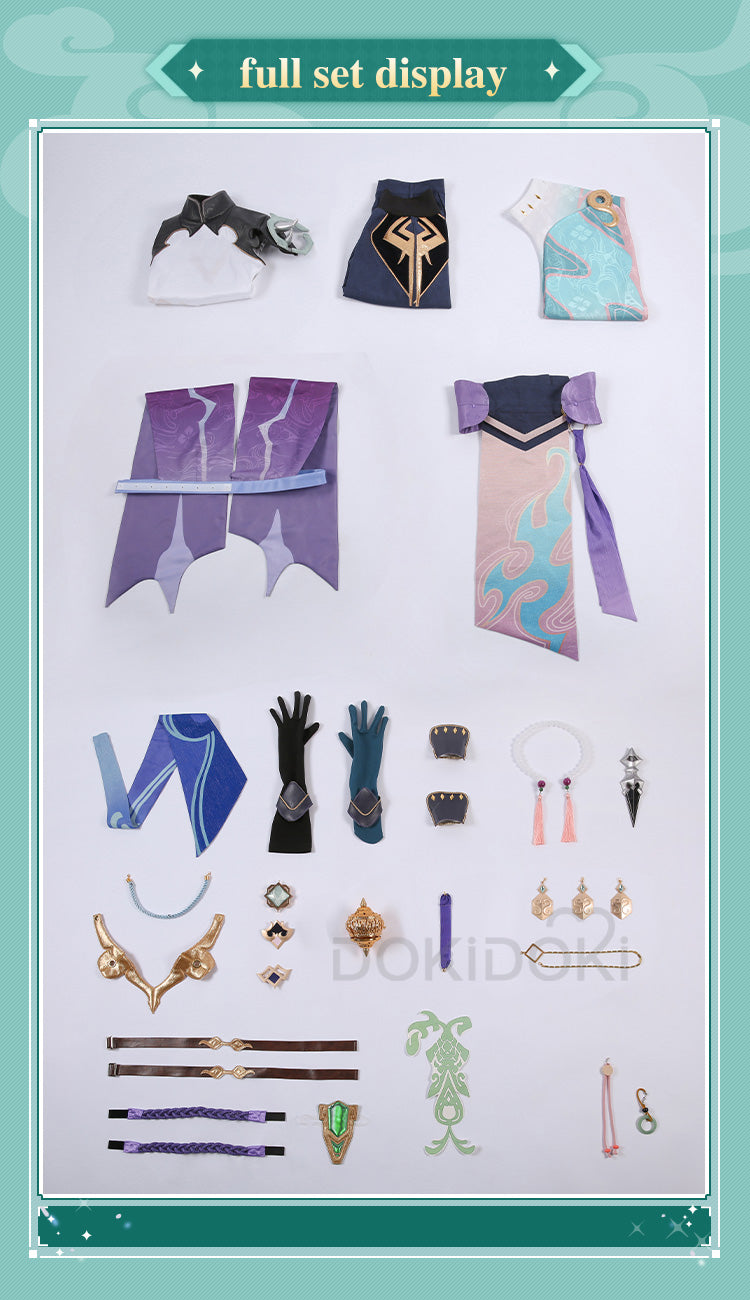 SO EXCITED!! Can't wait till June!
I have looked on countless other sites and nothing comes close to DokiDoki's quality. I can't wait till June when I get this beauty in the mail! I have heard nothing but positive things from people who have ordered an SR DokiDoki cosplay, I'm sure you guys won't disappoint!
Haven't got the costume what's taking so long
Xiao preorder
After seeing the preview of the cospkay, I can say with certainty that I am happy to get my money spent 😍 Xiao is the character I absolutely prefer, I already have the wig and the lenses 🤣 Also Dokidoki is a guarantee and I never had problems, as well as always being friendly and respond promptly 😁
---
We Also Recommend