【Ready For Ship】DokiDoki-SR Cosplay Anime Demon Slayer: Kimetsu no Yaiba Cosplay Tomioka Giyuu Cosplay Costume
Here are some feedback from our Chinese buyer for your reference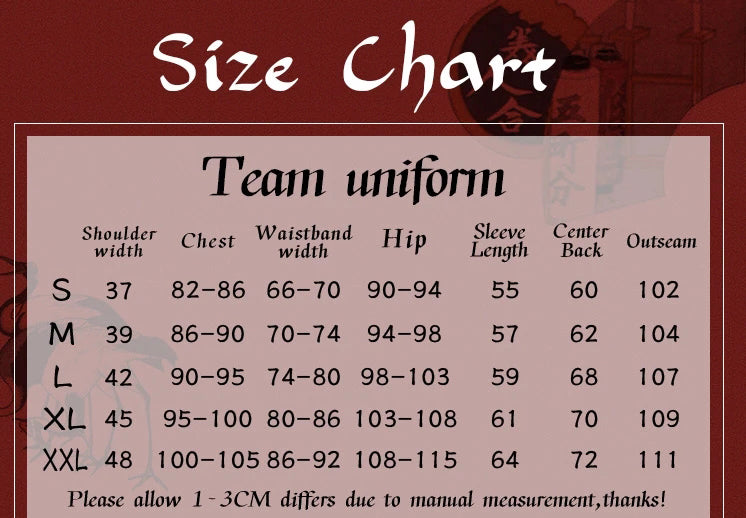 Anime/Game :   Demon Slayer: Kimetsu no Yaiba
Character      :   Tomioka Giyuu
Brand            :    DokiDoki    
Details           :    PRESALE DokiDoki-SR Cosplay Anime Demon Slayer: Kimetsu no Yaiba Cosplay Tomioka Giyuu Cosplay Costume
Cosplay M
I took these photos only yesterday, but I absolutely don't regret it! This cosplay deserves a lot! From impeccable fabrics to comfort, I will definitely wear it millions of times!
Perfect
The cosplay quality is amazing ! I can only recommend it and finally I have one which perfectly fits bc I'm quite tall (170cm) and the trouse fits perfectly.
Bought the cosplay in size L
Great quality shame about the size
First of all, let me just say how amazingly comfy and freeing the haori is - I'm wearing it over my regular clothes as I write this review. The rest of the clothing is clearly meant for cosplay purposes only but in terms of quality it still remains comfy. I'm a 5"11 guy with broad shoulders and I ordered the extra-large knowing full well that the measurements were slightly too small. In the end, the measurements were completely accurate and only the jacket didn't fit but with a bit of textiles making it fit is certainly not outside the realms of possibility. The shipping was very fast (about two weeks) however my friends who ordered different demon slayer costumes at the same time haven't received theirs yet so don't gamble on speedy delivery. Overall great product would highly recommend over other KNY cosplays of the same price. Much love to Doki-Doki cosplay.
Amazing
I absolutely love this cosplay and it fit me perfectly. I'm sooo in love with the fabric pattern and the quality. Totally recommend!
Really nice and comfortable overall
The only thing thats bothering is, that the top was a bit small, everything else was awesome.
---
We Also Recommend