DokiDoki-SR Anime Cosplay Demon Slayer: Kimetsu no Yaiba Cosplay Kochou Shinobu Cosplay Kimetsu no Yaiba Costume Women
Size XL= L haori+ XL uniform
We don't sell Kochou Kanae butterfly accessory separately ,you can only order it with our items together .
Click the photo link to wig page>>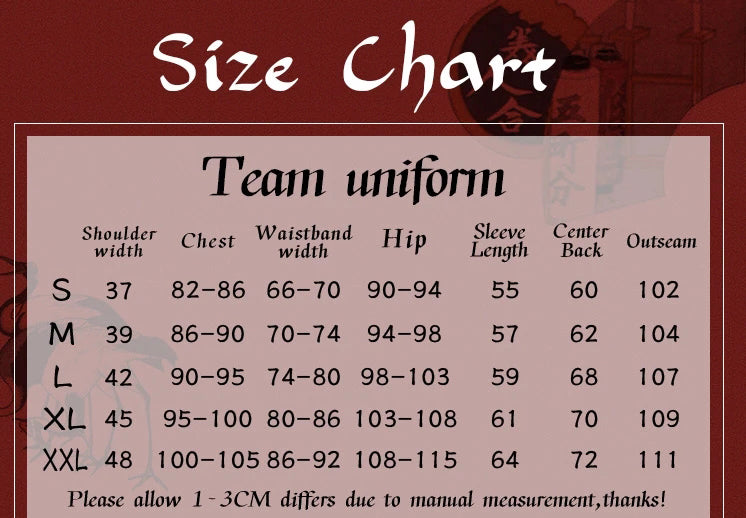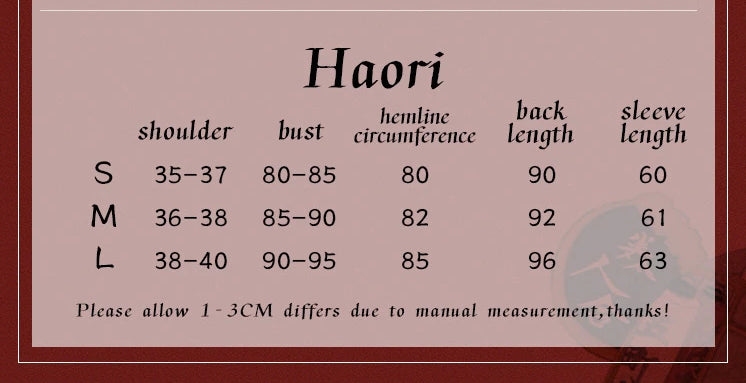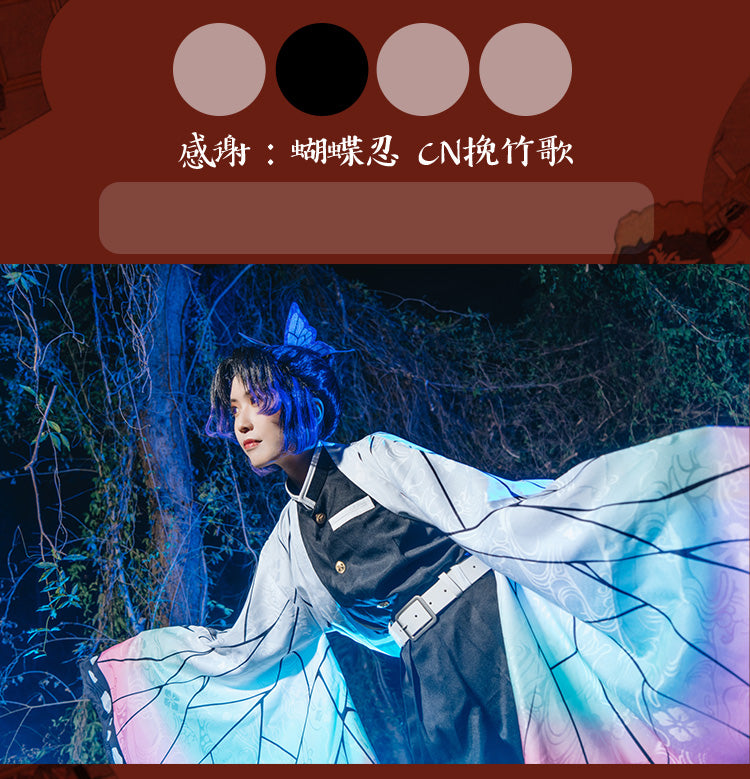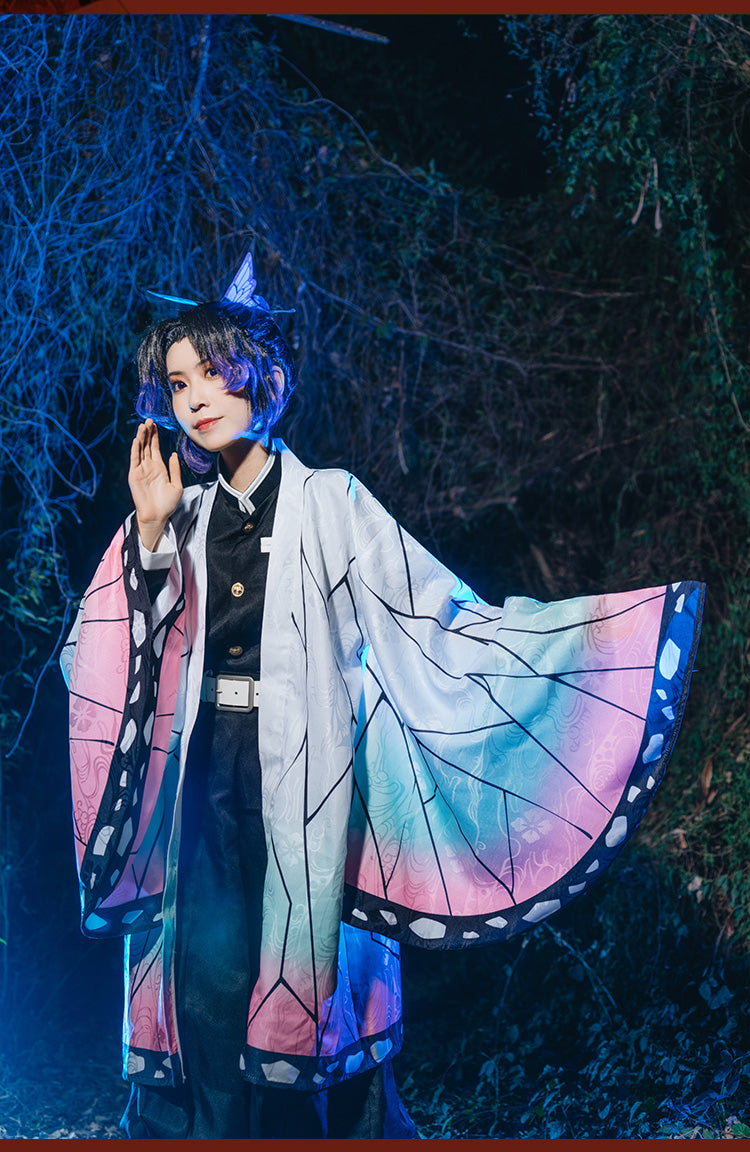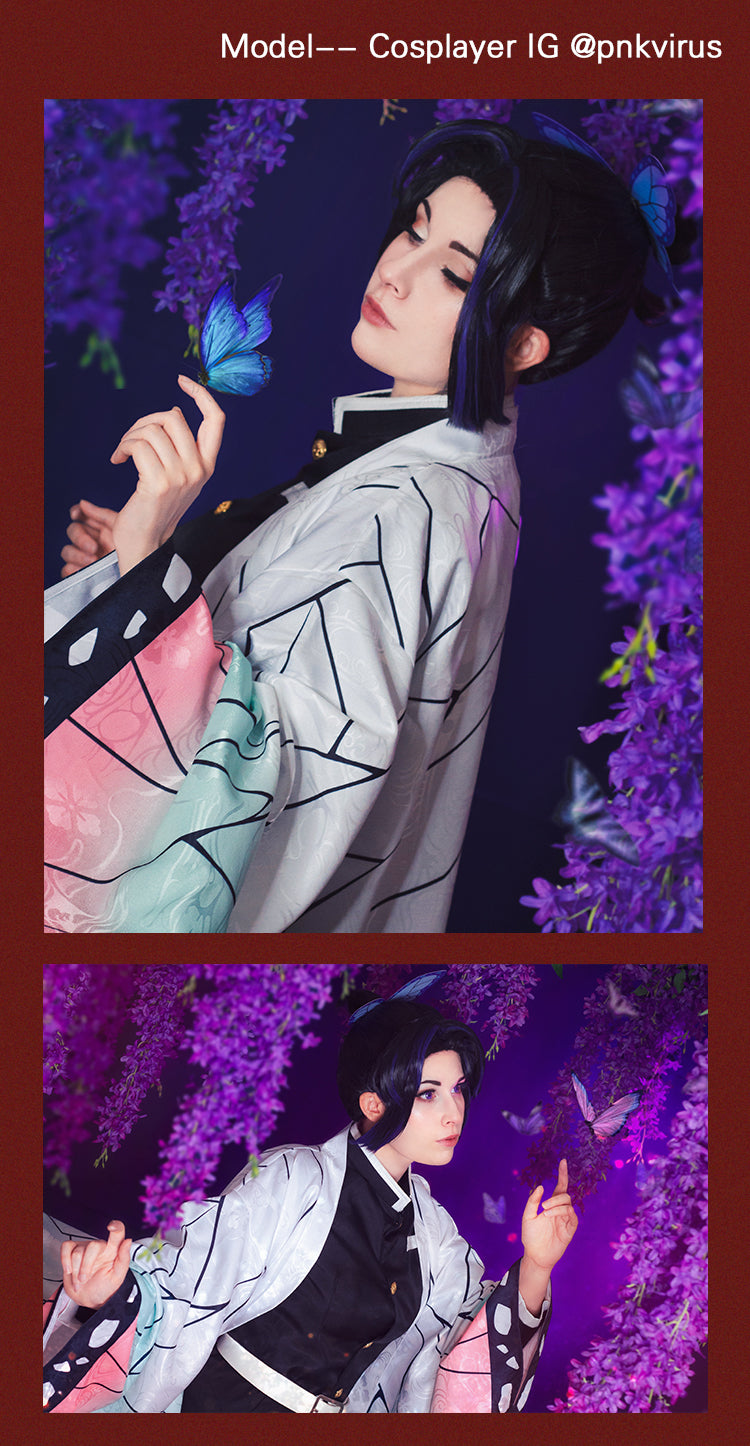 Anime/Game :   Demon Slayer: Kimetsu no Yaiba
Character      :    Kochou Shinobu
Brand            :    DokiDoki    
Details           :    DokiDoki-SR Anime Cosplay Demon Slayer: Kimetsu no Yaiba Cosplay Kochou Shinobu Cosplay Kimetsu no Yaiba Costume Women
Great cosplay, would recommend!
This cosplay got to me just today Sep 22, and I ordered it Sep 9. So it was quite fast. I am 5'2 and have a bigger waist but smaller chest so I went for the M size and it fit perfectly. The haori being slightly oversized, but that is too be expected with my small body. When you buy this cosplay, I would suggest sizing up, because its better to have extra fabric to tweak than returning the cosplay because it didn't fit. I can't personally say for people with bigger chest (C+) but do sizing up as the chest fabric is not stretchable. ANYWAYS, the fabric is pretty comfy but can get hot if you live in a hot country but bearable, just by how cool and magical you feel. The details are there, there are not many problems other than a few loose threads that can be cut, and its (I will say again) comfortable. This is my first cosplay and was very satisfied with what I got.
Good quality
Good quality overall except for the butterfly pin & quick shipping!!
I'm 5'6 and 125lb
I typically wear S for top (M for loose fit)
US size 4 or 25-26 for bottom & I'm pretty small chested
I got a medium size for this costume and it fits me perfectly
So make sure to SIZE UP unless you're a smol tiny person
love the cosplay
I love this cosplay, it's my favourite and first cosplay. I did order shinobous big sisters butterfly's but didn't come. After all it is my favourite
Amazing!
Amazing quality, thought the shirt is a bit small, but was my mistake, otherwise and amazing cosplay, definitely going to buy from them again.
Shinobu cosplay
I LOVEEDDDDD IT! the size, the details ! EVERYTHING IS PERFECT. Not kidding if you want to see the result come and follow my Instagram account I will show you the result asap ! ;p
---
We Also Recommend