DokiDoki-SR Game Genshin Impact Scaramouche Cosplay Costume/Shoes
The cosplay is for presale 
Order processing time is about 4-5 months normally
The first batch will come out in March  2023
Preorders will be shipped out according to the sequence of ordering time (oldest order placed will be sent first). 
We are not sure if it delay or come out sooner 
Your order will be sent out once the factory finish producing 
(we will update here if there are any change)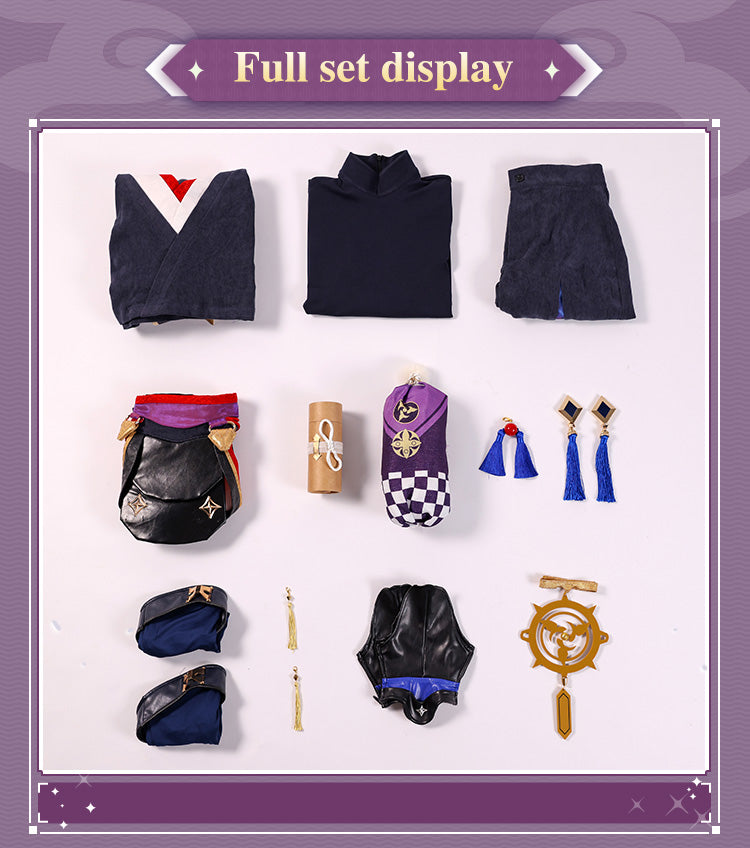 5 Stars with like one meh
I really really love it!!!!! I got a medium and it fits me great!! It's kind of hard to put on by yourself, and attaching the tassels to the leg sleeve thing took me a while. I do highly recommend; the cosplay is comfortable and pretty easy to put together. Fragile pieces were wrapped multiple times in bubble wrap.
Excellent Cosplay
This is a really wonderful cosplay for the price. The fabrics are nice, and the construction is sound overall. Size-wise, I'm 5'3" and 125-130 lbs, and somewhere between a Medium and a Large. I ended up getting the Large to ensure that the shorts would fit. The top is too big, but I tailored it to fit me better. I did have to do some other modifications, mainly on the leg pieces as they were very tight; I also repainted the necklace and reinforced the tassels on the sleeves as one came off. I purchased the geta shoes as well and they're quite comfy. The wig and hat in my photo are not from DokiDoki; the wig is from somewhere else and was custom dyed and styled, and the hat I made myself.
Schuhe
Die Schuhe passen genau und sind bequemer als gedacht
---
We Also Recommend