DokiDoki-SR Game Genshin Impact Diluc Cosplay Costume/Shoes
NOTICE
The cosplay is for presale 
Order processing time is about  120  days normally
We are not sure  if it  delay or come out sooner 
Your order will be sent out once the factory finish producing 
(we will update here if there are any change)
The boots circumstance is 38 cm
please notice the pants is smalle ,we recommend you order a size up
click the photo link to wig page ↓↓↓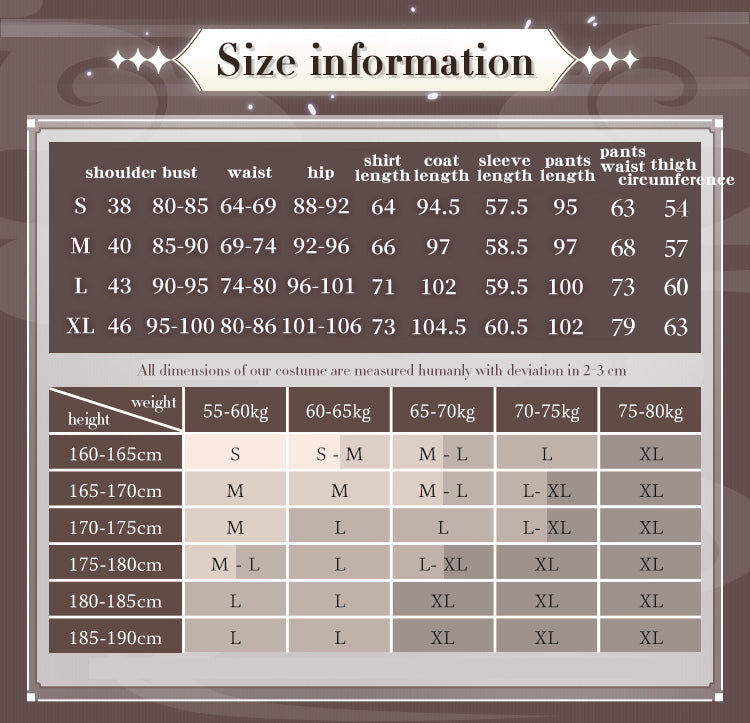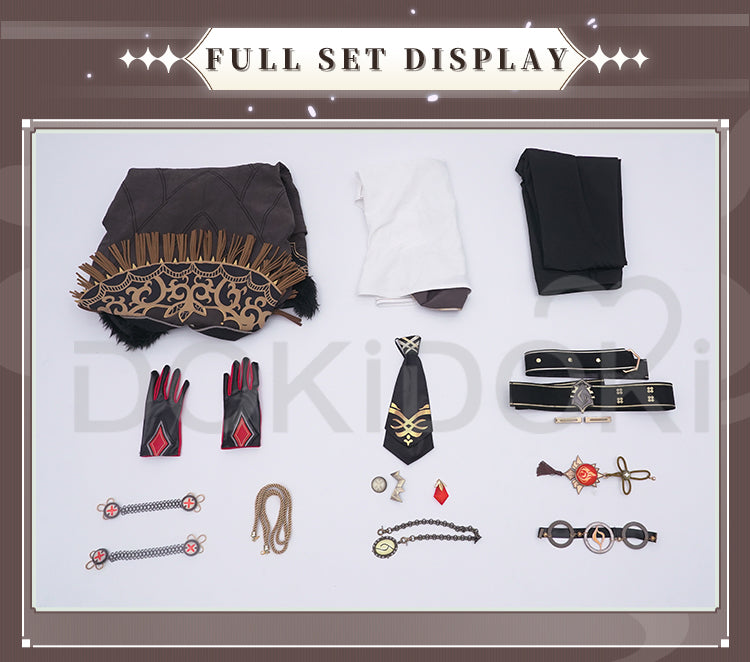 Everything is completely fine. Really good material and quality over all. It fits me perfectly well, my measurements 84/63/104. I'm 173cm tall. I didn't discovered yet how to use the belt (picture). I wish there where an instruction for it. The shipping time was long, but I think we are all aware of that.
SR Diluc review (size small)
i loooove the details of the costume and the material is really high quality !! the pants are pretty tight tho so i would suggest sizing up and the belts are pretty weird as there is no way to close them since one is really short so be prepared and have some safety pins !! the shipping time is also very long i waited around 6 months but i think it was worth the wait and i would definitely recommend !!!
ill attach a picture too... (my tiktok is @k1_bo 😏)
DokiDoki-SR Game Genshin Impact Diluc Cosplay Costume/Shoes
Долго ждала, пару раз переносили сроки отправки, но костюм очень хорошего качества из хороших материалов, был бережно запакован, быстро доехало. Очень красивые и аккуратные детали. Рекомендую.
DokiDoki-SR Game Genshin Impact Diluc Cosplay Costume/Shoes
---
We Also Recommend